It may be August, but in southern California, we take Halloween very seriously. In fact, nestled in the center of this frightening region is the very inventor of the theme park haunt, Knott's Berry Farm. Last night the darker side of this wonderful California gem took hold and fans got a sneak peek at what is in store when Knott's Scary Farm opens for guests on Thursday, September 20th.
Within the cavernous 1,500-seat Charles M. Schultz theatre Knott's Scary Farm came to life if for just a few hours to taunt, terrorize and tempt with the announcement of the entire event line up for 2018. Here we will give you a basic run-down of EVERYTHING that is coming to Knott's Scary Farm 2018.
ENTERTAINMENT
HACKS!
THE HANGING
This year The Hanging goes after Political correctness in Shhhhh. It happens.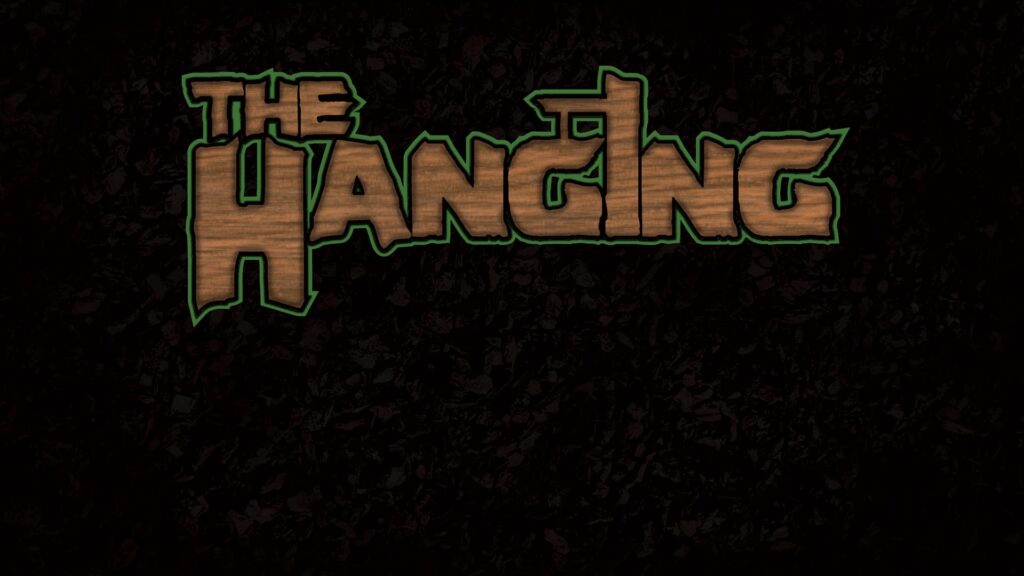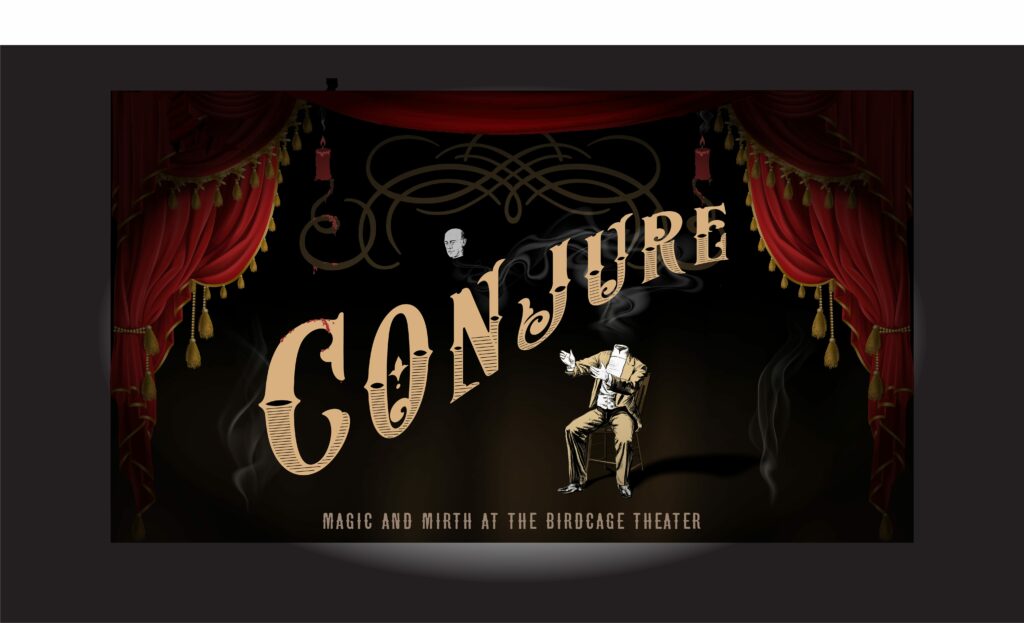 SCARE ZONES
GHOST TOWN
The literal epicenter for theme park haunts, Ghost Town is back with more terrifying, wild west fun for everyone to sink their teeth into.
THE HOLLOW
This wonderful scare zone will return for 2018 with another round of delightful New England inspired scares and rustic horrors.
FORSAKEN LAKE
Brand new to Knott's Scary Farm, Forsaken Lake will take inspiration from the popular VooDoo maze and create a gothic riparian funeral complete with processions nightly.
CARNEVIL
I mean, clowns. DUH. Yes, the vile, white-faced monstrosities are back to terrorize, roast, and hassle unsuspecting guests
TIMBER MOUNTAIN LOG RIDE: HALLOWEEN HOOTENANNY
Venture past the Calico Coffin Creeper band and splash down Skull Mountain through a labyrinth of jack-o-lanterns when the Timber Mountain Log Ride: Halloween Hootenanny returns this season.
RETURNING MAZES
RED BARN
Take a trip to a blood-soaked barn filled with gore and fear that is home to a murderous farmer, in the Red Barn maze. Legend has it the farmer who owns the barn transformed into a monstrous creature that sends his sadistic sons to procure food and new wives for him to ensure his legacy. None dare enter the barn, for those who wander in never escape.
The Red Barn returns to #ScaryFarm this year with terrors waiting for you behind every blood-soaked corner. Do you dare enter?
Pumpkin Eater
Survive the wrath of the murderous 7-foot tall creature that haunts the old woods surrounding The Hollow in the Pumpkin Eater maze. The notorious creature is on the prowl hidden within the dark confines of the haunted town he once terrorized. To escape the sinister Pumpkin Eater's wrath, all that enter must go on a quest through the silent town of victims, face a cave of crawling insects and solve the labyrinth of thorns that blocks the way out.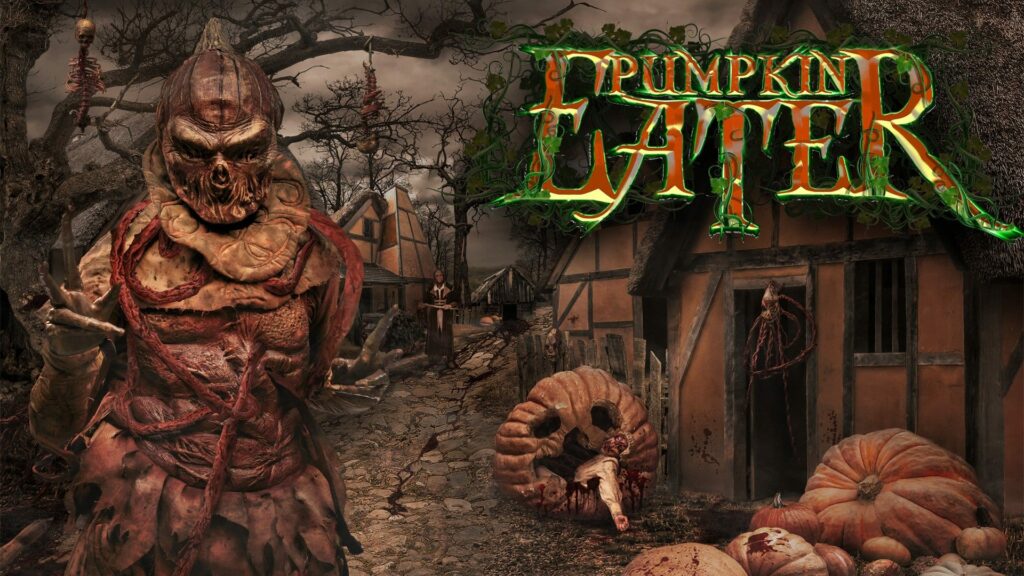 Trick Or Treat: LIGHTS OUT
Armed with only a faulty flashlight, explore the creepy house at the end of the street, in Trick-or-Treat: Lights Out. This year, your flashlight will trigger new scares and other eerie surprises as you journey through complete darkness.
PARANORMAL INC.
The Haunting of Hayden Hill: Paranormal Inc. maze once again reopens its doors to those brave enough to uncover an eerie and supernatural adventure. Guests investigate a haunted hospital where the patients were tortured for decades by deranged doctors and nurses. Demonic spirits of the murdered victims have been detected throughout the mysterious halls, while evil medical staff prowl for new patients to torture. This year, guests will encounter a newly redesigned finale scene that will have everyone screaming out the door in terror.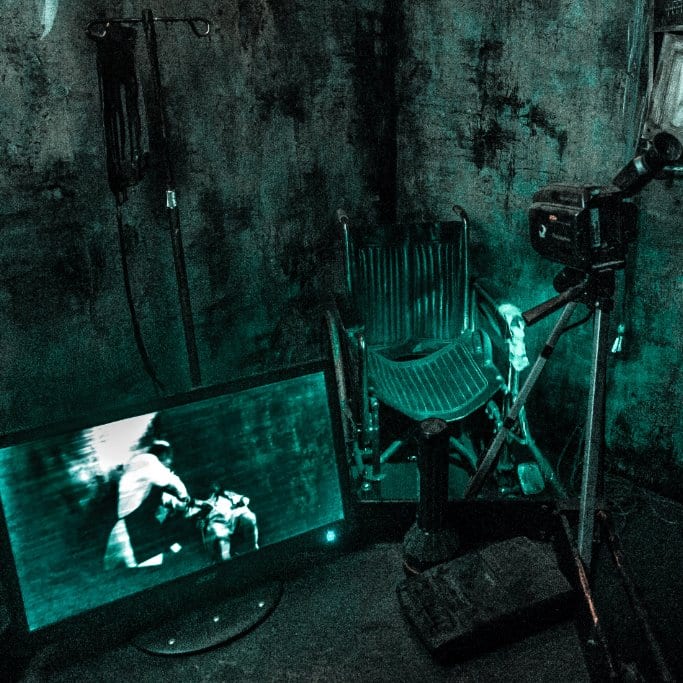 SHADOWLANDS
A fulfilling life ensures a soul safe passage into eternity but what happens to the souls of soldiers slain in battle? Enter the hair-raising Shadow Lands maze and fight off demon samurais whose souls are cursed to rot within the depths of purgatory. Guests will embark on a quest through a sacred shrine, an ancient Japanese temple and into the midst of the shadow lands.
SPECIAL OPS: Infected
Enlist to fight the zombie apocalypse in an all-out war against the undead in the interactive experience, Special Ops: Infected. Armed with specially designed laser guns, brave groups of guests embark on a mission of navigating through the city in a quest to find the infection cure. The highly sought-after attraction includes more bloodthirsty zombies than ever before, new heart-stopping challenging missions along with many action-packed surprises hidden at every corner.
DARK RIDE
THANK GOODNESS this brilliant maze returns for a second year. Dark Ride is what happens when an abandoned carnival dark ride is overrun by the hobos, carnies, and clowns that roam the abandoned carnival. SO SO GOOD.  Journey through an abandoned carnival ride where cruel carnie folk still linger in the shadows in Dark Ride: Castle of Chaos. The carnival has become a refuge for freaks and carnies. Now those shunned performers have created a dark world of terror which they plan to unleash on those who enter. Dark Ride will lead brave visitors through a treacherous path and into the bowels of a long-neglected attraction, as sinister shadows and horrifying scenes cast the gloom over the once pleasant ride. It's everyone's worst nightmare, being helplessly trapped inside an abandoned carnival ride without a way out.
NEW MAZES
While we are all very happy to see our favorite mazes returning, (Paranormal Inc., Pumpkin Eater, Dark Ride) it is only through new terrors that memories are made. This year, Knott's will feature two brand new mazes.
Both situated in the backstage area beyond Ghostrider, we will be treated to another Jon Cooke creation and a brand new maze from designer Gus Krueger.
THE DEPTHS
A heavy fog drapes over an abandoned port village where ancient creatures lurk inside the pitch-black underground caves hidden below the seaside shores. The Nightwatch Mining Crew has mysteriously disappeared and village rumors point to the eerie tunnels the town sits upon. Myths of the terrifying horrors that lurk within the cave have often been whispered but never confirmed. Did the crew meet their demise at the hand of vicious creatures that live within the cave? Journey into the ominous caverns and follow the crew's path into The Depths, discover if the superstition revolving around the cave is true or not. But be warned all who have entered have never resurfaced.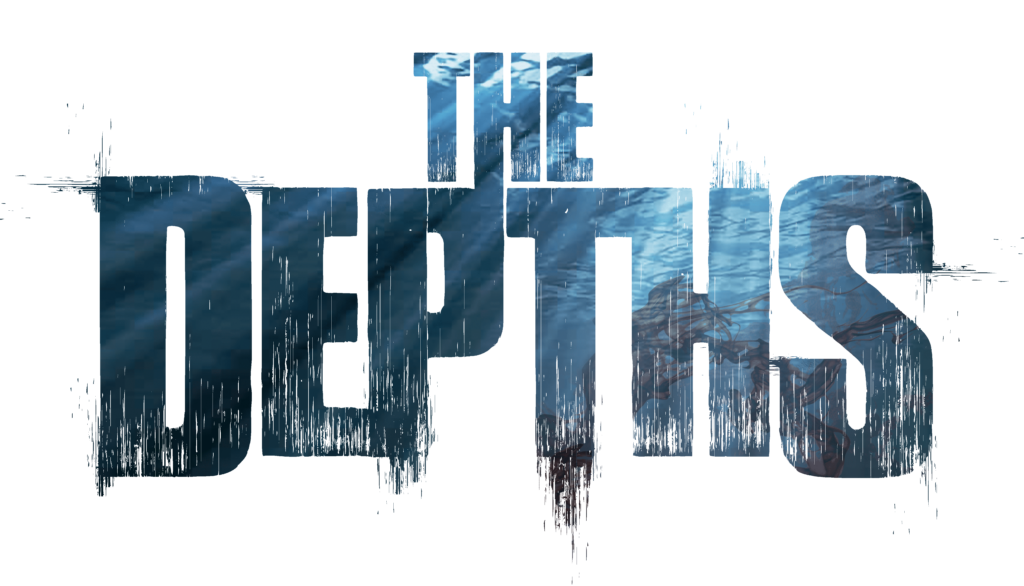 DARK ENTITIES
Teleport beyond earth and into a realm where the darkness is absolute. In the depths of space, a lone station faces terror beyond all imagination. An extraterrestrial mutation has invaded the station, and it's on the prowl for new hosts. The unearthly inhabitants' force increases as it feeds on its unwilling victims. Escape the dark entities before its deathly force eliminates all living form aboard the station. There's nowhere to escape when time is running out!

Live Video Coverage
Post Show Q and A
Interviews
And that is that!  We will be embedding our video coverage the moment that it is done uploading. We plan to have plenty of interviews and discussions for you from the after party and deeper discussions on what is to come.
Also…
THE SALE HAS BEEN EXTENDED THROUGH
LABOR DAY WEEKEND!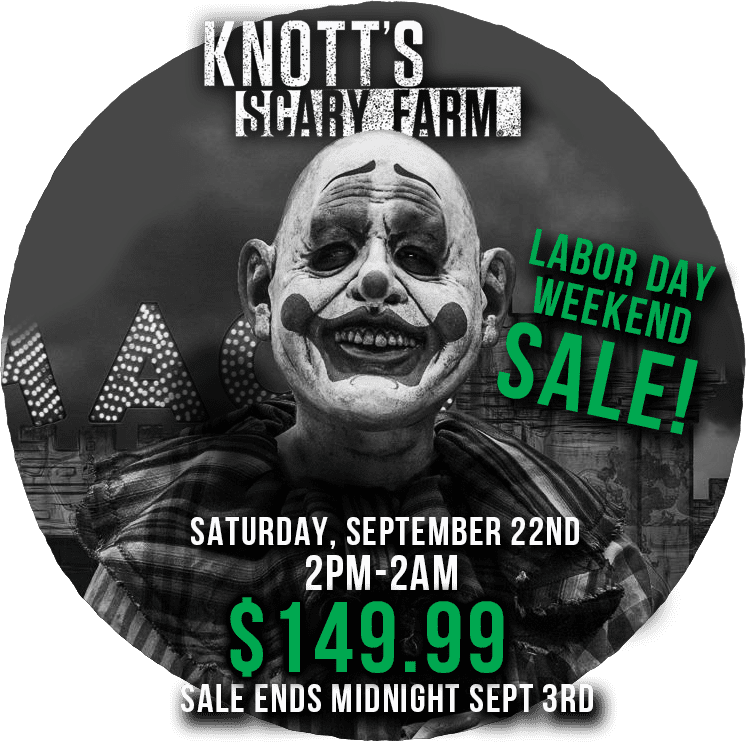 Join HorrorBuzz as we return to the foggy, moldering streets of Ghost Town and gather for the annual Knott's Scary Farm Meet! In a tradition that is reaching its 3rd year, HorrorBuzz will be leading a group through the grand-daddy of haunts with the friendliest group of people around.
What makes going to this event different from just buying the tickets on your own? A LOT!
• Backstage Tour of mazes with haunt creators
• Meet and greet with Haunt Designers
• All-you-can-eat Boo-Fet
• Early Admission into Knott's Scary Farm
• Front of the line access to mazes
• Front of the line access to attractions
• VIP Treatment all the way
The cool stuff we get to do for the Haunt event!