CreepLA is a first year haunt that emerged onto the scene with numerous people asking "What is CreepLA?" With little to no information about them, their minimalistic website revealed only a singular image and the words "CreepLA". I personally love the mystery and revel in the ability to do a haunt for the first time–going in with no expectations or prior knowledge. As of September 1st, they have updated their website, and we now know that it is a haunt set in an abandoned warehouse in the arts district of downtown Los Angeles. It will be immersive, it will be interactive, and guests will be expected to walk, run, crawl, and hide in the dark. Sounds like fun, right?! Well you count me in!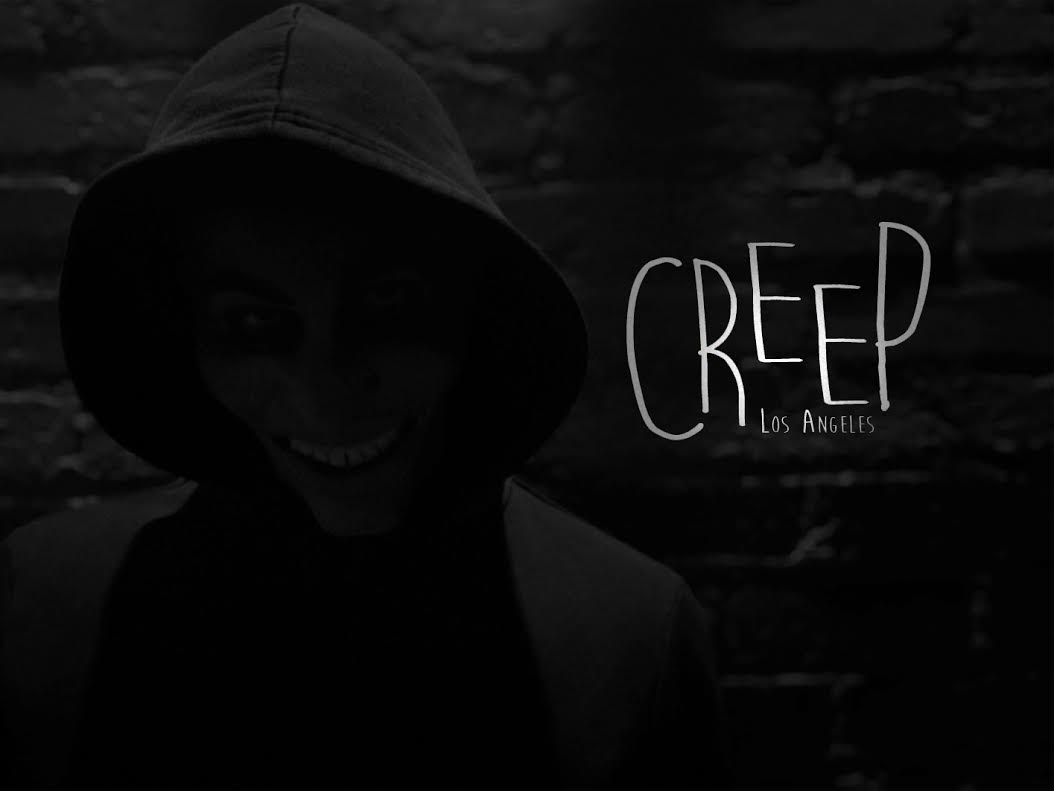 As the air of mystery still surrounds CreepLA (and even the showrunners asked me to keep their names anonymous in the article), I asked them a few questions to see if we could learn anything more about this enigmatic haunt before it starts.
1. HorrorBuzz: First, in your own words, can you tell me what "CreepLA" is all about?
CreepLA: Creep LA was founded by a group of artists and creative directors looking to bring a new experience to LA. With the popularity of interactive experiences, CreepLA strives to touch upon all forms of fear and horror both with traditional scare tactics and emotional interactions.

2. HorrorBuzz: Your instagram (@CreepLosAngeles) is filled with haunting imagery, news footage, and some great horror movies. What inspirations are your haunt drawing from and what themes does it evoke?
CreepLA: These images provide a feeling and an unease that is deeper than the common haunted house startles. Often, this unease can become more realistic and can last long after you've left an amusement. CreepLA brings an artistic approach to the horror category. Inspired by films like "Session 9" and "Seven" as well as classic thrills like "Friday the 13th" and "IT."

3. HorrorBuzz: What should people expect when entering CreepLA? Would this be considered an extreme haunt (e.g., can actors touch the audience)? Do you have theatrical elements? Is it a maze-like walkthrough?
CreepLA: CreepLA strives to touch on all of those things.  Guests will make their way through many dark corridors and rooms encountering many personal interactions, distractions and alarming situations.
4. HorrorBuzz: As a first-year haunt, do you have experience running or being apart of a haunt experience before?
CreepLA: Our creative team has always been creatures of the night and extreme fans of Halloween with varying experience producing haunted houses and theatrical productions. This is the team's first venture in Los Angeles, but each individual is a specialist in his or her field and has a thirst for something new. We are creating a experience that reaches far beyond the traditional haunted house and brings everyone's favorite elements of fear to one space.
5. HorrorBuzz: What do you think is the differentiating quality that separates you from other haunts this season?
CreepLA: We are not trying to separate ourselves, but to add to an already amazing haunt culture in a very artistic large city. With the ever-changing habits of media consumption, the importance of being present and having a one-on-one connection has diminished.  In this case, the lines between watching a performance and being inside a performance will be blurred.
6. HorrorBuzz: Is there a deliberate significance to your name specifically mentioning LA and your photos referencing LA locations and historical events?
CreepLA: Los Angeles has naturally inspired CreepLA. With over 8 million people living in the city, there are a lot of uncertainties and unknowns about your neighbors and the random stranger on the corner. That in itself is terrifying. Through this experience, we want to force people to address that discomfort by having them partake in something that scares them and leaves them feeling the impact long after they've left.

7. HorrorBuzz: Is your experience based on a cohesive narrative or will it be more of an evocative feeling–an emotional state?
CreepLA: Guests will notice common themes, but this attraction isn't limited by a solitary narrative. Our minds are much darker than that.

8. HorrorBuzz: With a name like CreepLA, I get the sense that this experience will stick with me after the haunt (especially when I'm in LA). What do you want the audience to get out of the experience and take home with them?
CreepLA: We have always enjoyed the traditional startle and shock scares, but we want to leave our audience with something more; Affect each person that comes through differently. We came across the film "The Houses October Built" and were haunted from the opening quote "I'm not afraid of werewolves or vampires or haunted hotels, I'm afraid of what real human beings to do other real human beings." We have always thought that the person behind the mask was always scarier than the actual mask…
This haunt continues to intrigue me and is on my must-do list for this year. It starts Friday October 2nd and runs through Halloween (with even a few Thursday dates!). Look forward to a review when I dare step foot in and hope nothing follows me home!