Ghouls and boys it is time once again to return to the foggy, mouldering streets of Ghost Town as we gather for the annual Knott's Scary Farm Meet! In an annual tradition that is reaching its ninth year, MiceChat.com and now HorrorBuzz will be leading a group through the grandaddy of haunts with the friendliest group of people around featuring VIP treatment and the chance to meet Elvira, Mistress of the Dark.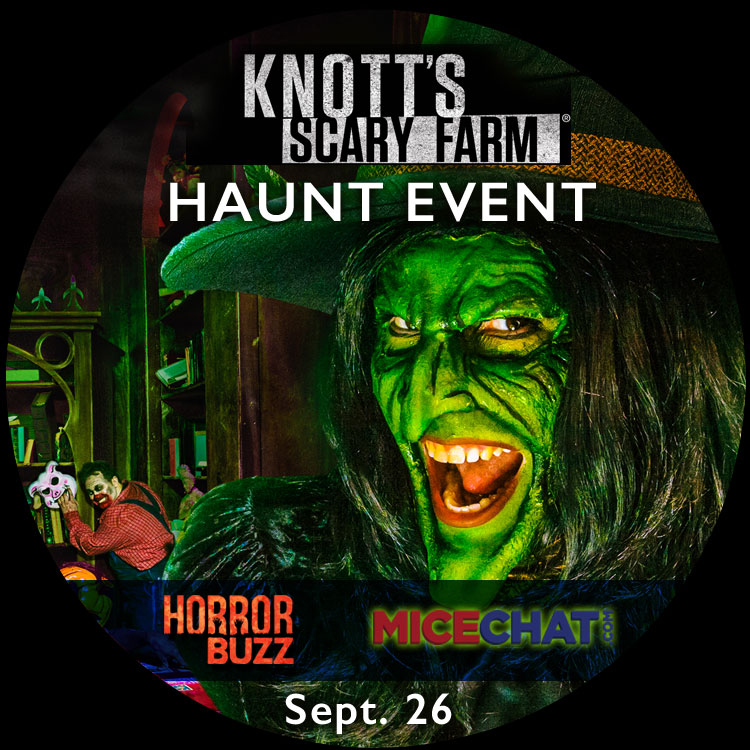 What makes going to this event different from just buying the tickets on your own?  A LOT!  We will start the day off at 2:30 in the afternoon.  After checking in we will enjoy a backstage tour through the inner workings of Haunt.  We will be walked through a maze before opening, with the lights on, by the designers themselves.  Then we will feast on a private, all you can eat buffet!
After gorging on amazing Knott's fried chicken dinner, roast beef, turkey, and boysenberry pie we will get early entry into Knott's Scary Farm.  Then the real fun begins. The world famous Maze Death March starts.  Here we go through each and every maze in Knotts Scary Farm as a group, because there is apparently safety in numbers.  But we won't have to wait in lines.  Straight to the front of the priority access queue for everything.  Yes the Skeleton Key rooms are included.
Of course we catch the Hanging and, at the end of the evening, we enjoy VIP, early entry into Elvira's Asylum stage show extravaganza.  Nowhere else will you get VIP treatment like this for such a low price.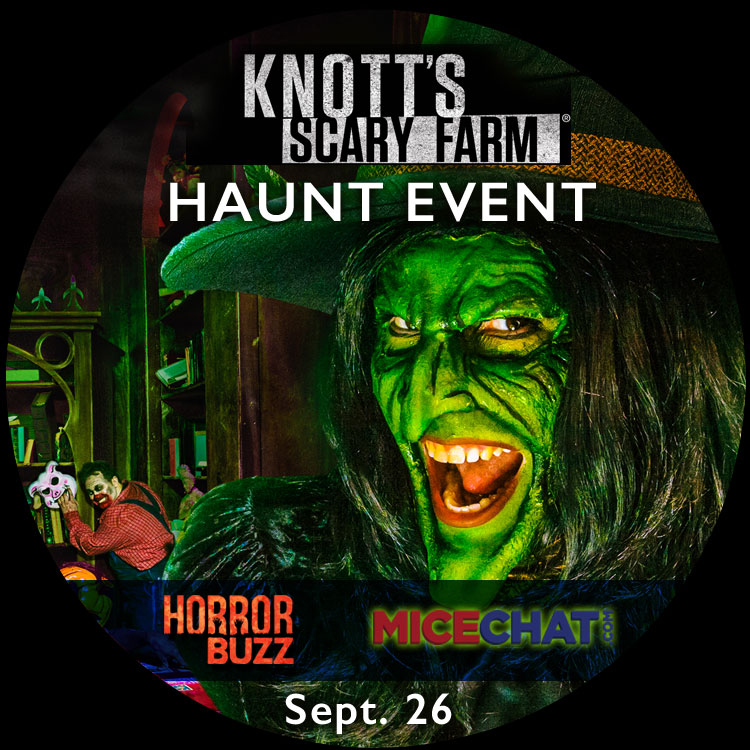 VIP Package
Early Bird Discount – $130 (Ends Sept. 7th)
Regular Price $145 
Backstage Tour of maze and meet and greet with Haunt Designer
All-you-can-eat Boo-ffet
Early Admission into Knott's Scary Farm
Early entry to Elvira's Asylum*
Front of the line for MAZES ONLY
This year we have added even more ways to experience the biggest, most original haunt in Southern California.  We have two options that will get you closer to the fear, closer to the madness, and closer to the fun, but act fast!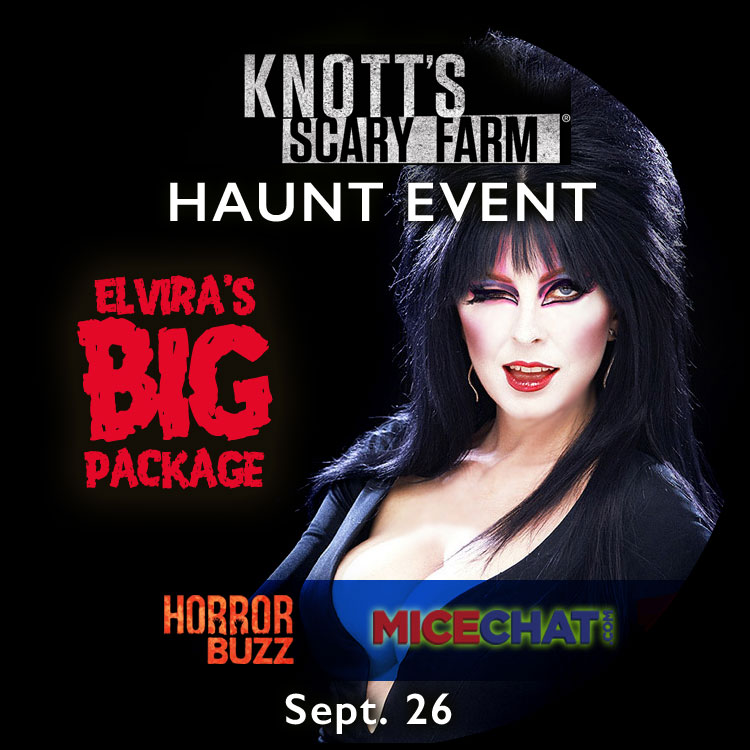 Elvira's BIG Package
Early Bird Discount – $230 (Ends Sept 7th)

Regular Price  $250 
ALL features of the VIP package above, PLUS the following:
Front of the line for all RIDES & ATTRACTIONS
Special Meet and Greet with Elvira
Special Elvira Sovenier pack (a $50 value)

Do yourself a favor and grab a ticket now.  This is the ONLY way to see haunt and the tickets sell out quick. Ticket Prices go up at 12am on September 7th.
Buy a ticket and get ready for the best time you will ever have being scared.