As summer rolls on, we often yearn for the chillier times ahead. Yes, we all want Halloween now, right now actually, but after that is another sinister holiday, Christmas. Often the subject of spectacular horror movies, the yuletide holiday practically invites the more macabre of us to explore its nasty underbelly.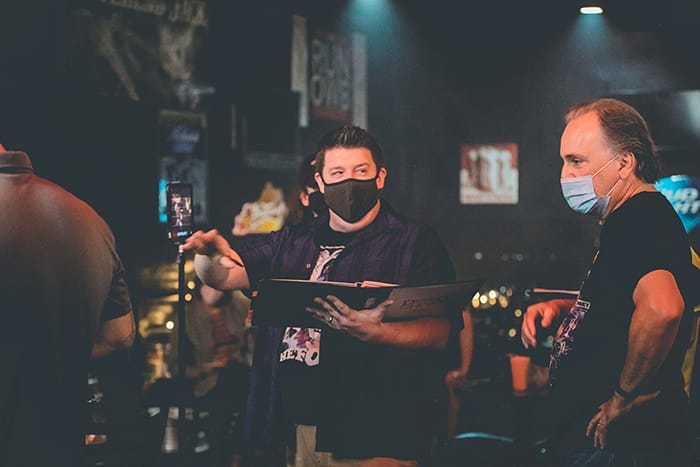 Last year as the pandemic rolled on independent filmmaker PJ Starks was hard at work in Kentucky on his latest film, 13 Slays Till Xmas. A Christmas horror anthology pic, the movie follows a set of strangers mysteriously invited to a bar on Christmas Eve, awaiting their host. As the night rolls on the group share 13 scary stories to pass the time.
Today we share the wonderful chat that we had with Starks on the film, its production during the insanity of 2020, and what it is to be an indie filmmaker today. Truly one of the more enjoyable interviews we have done in a while, we explore the tremendous work that is showcased in this new holiday classic.
Support indie cinema and celebrate Christmas in July by checking out 13 Slays Till Xmas if you can. Orrrrrr nab the blu-ray when polyurethane supplies reach normal levels again.