There are thousands of video slots to choose from. One of the main aspects of these thousands of games, is that they usually have a specific theme or genre. You can find so many different themed slot games that regardless of what you enjoy, you will find something fun to play. One of the most popular themes is creepy slots.
Horror themed slot games are incredibly popular and many of them are inspired by some of the most iconic TV series, movies, and books. Some horror themed games even feature characters and plots from shows and films and may even be licensed by the production companies.
If you enjoy this type of game, and like the thrill of the horror genre, we have compiled a list of six of the best scary slots available to play!
1. Frankenstein Slot

The tale of Frankenstein is one of the most intriguing in the horror genre. Due to its popularity and fascination, there is a range of video slots that use this frightening character. The best known is Frankenstein from NetEnt.
The graphics of this spooky slot are brilliant and the different symbols are either characters from the story, or slimy letters and numbers. The game also has excellent music, sound effects, and reel animations. NetEnt have truly brought the bizarre Frankenstein to life in this fun video slot!
2. Immortal Romance

First we have Immortal Romance by popular slot developer Microgaming. This horror slot game is one of the most popular video slots in existence and is featured on many casinos. It has 243 ways to win and some cool game features like free spins and wild symbols.
For the horror theme, this video slot is based loosely on the popular novels and film series, The Twilight Saga and it features different blood-thirsty vampire characters. The graphics are fantastic, and the music, animations, and sound effects all add to the theme and immersive experience of this spooky slot.
3. Book of Shadows

Nolimit City are a smaller video slot developer, but they have an impressive range of titles with rich themes. One of their best titles is the spooky Book of Shadows slot. You can find this slot at a range of sites including $2 deposit online casino platforms. This slot has a similar theme to the Blair Witch Project in which you wonder through a dark and mysterious wood and uncover sinister objects.
The main object is the book of shadows that possesses immense power. This game also has some unique features like the option to increase or decrease the number of rows in play for each reel.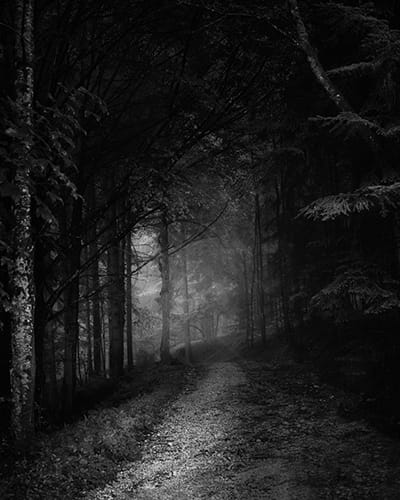 4. Blood Suckers

Vampires and vampire killers are a common theme for horror slots and Blood Suckers is another popular game that uses this theme. This game from NetEnt has excellent graphics, smooth animations, and some interesting gameplay features.
In this game you come face to face with deadly vampires, but you have a team of courageous vampire slayers to take them down! Who will win in this deadly battle? Can the slayers prevail and eradicate the evil vampires from the face of the earth?
5. Lost Vegas Slot

Lost Vegas uses a troupe that often appears in horror games and tv shows – zombies and a post-apocalyptic landscape. The game look incredibly similar to The Walking Dead, and features a host of characters who are trying to survive in a devastate Las Vegas!
Microgaming have developed this slot and it has 243 ways to win, and awesome gameplay features that you come to expect from this developer. For example, you can win free spins and you can play in either survival or zombie mode depending on if you want to be a valiant hero, or a flesh-eating zombie!
6. Circus of Horror Slot

Finally we have the Circus of Horror! This is a horrifying game developed by GameArt and it plays on people's fear of clowns. The game features a disturbing circus setting and you can find various creep circus characters and deranged clowns on the reels!
Other traditional horror characters featured in this game include the devil himself, a zombie nurse, and a diseased mummy! The game looks fantastic and it is one of the best-themed horror video slots available.
These are just some of the most popular scary slots available – you can find hundreds more at various online casinos and slot demo websites. There is nothing quite like playing a scary game – the level of excitement is much higher, and you are often given a much-more immersive experience. Also, with games like Frankenstein, you can see iconic horror characters and monsters come to life!
Author Bio – Jeff Blaylock
Jeff Blaylock is an avid gamer and enjoys reviewing casinos, slots, and video games. He also has a passion for horror, thrillers, and the macabre.