VAMPIRES vs. THE BRONX, a new film coming exclusively to Netflix soon, has released its official trailer and artwork for a taste of what's to come. Produced by the legendary Lorne Michaels and Erin David, the film is directed by Oz Rodriguez and written by Rodriguez and Blaise Hemingway.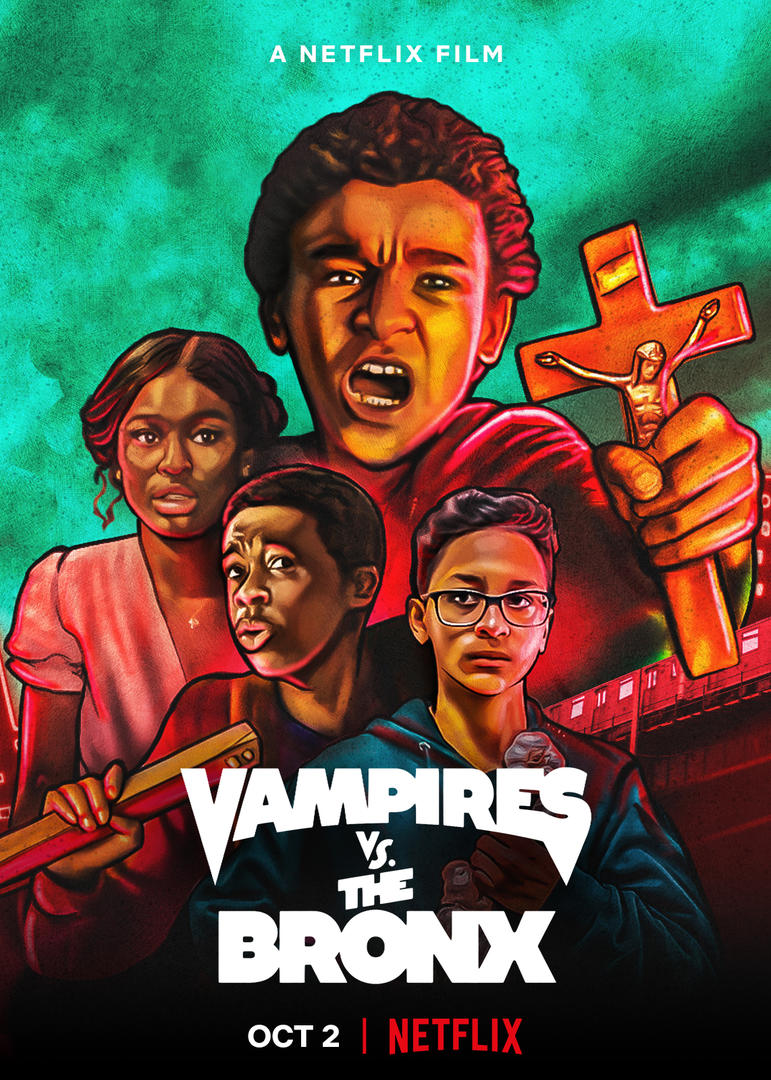 Vampires vs. The Bronx follows three gutsy kids from a rapidly gentrifying Bronx neighborhood, who stumble upon a sinister plot to suck all the life from their beloved community, and must fight to save their neighborhood from a band of vampires.
The film stars Jaden Michael, Gerald W. Jones III, Gregory Diaz IV, Sarah Gadon, Cliff "Method Man" Smith, Shea Whigham, Coco Jones, Joel "The Kid Mero" Martinez, Chris Redd, Vladimir Caamaño, Jeremie Harris, Adam David Thompson, Judy Marte, Richard Bekins, and Zoe Saldaña.
Vampires vs. The Bronx will be released on Netflix on October 2nd, 2020. Watch it HERE