Well Go USA Entertainment gladly presents the official teaser trailer for FREAKS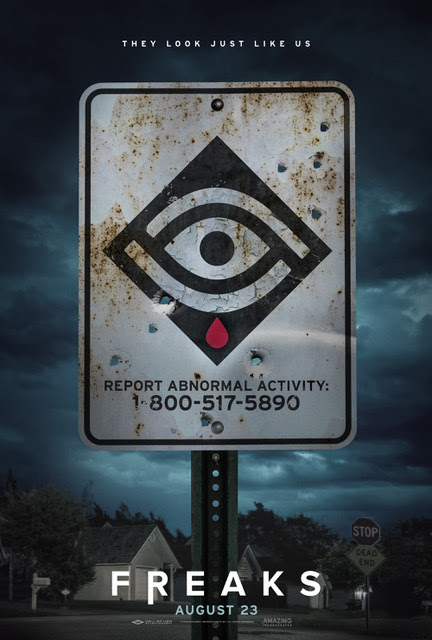 Synopsis: In this science-fiction thriller, a disturbed father (Emile Hirsch) locks his bold 7-year-old daughter (Lexy Kolker) in a house, warning her of grave dangers outside. But the mysterious Mr. Snowcone (Bruce Dern) convinces the girl to escape and join him on a quest for family, freedom, and revenge.
Initially, the trailer started off in a very creepy manner, which set a strong tone for the film. However, as the scenes progressed, I became more confused as the plot seemed complicated to grasp and understand. With so many questions in mind (e.g., What exactly is a "freak?," "Is Mr. Snowcone a genuine or sinister character?," "Why is the father so paranoid?"), I hope that these all get answered throughout the film.
If you would like to see FREAKS, be sure to check out its theatrical release nationwide – Friday, August 23rd, 2019.