This summer, trespassers will be prosecuted with terror. From writer-director Miles Doleac (Demons), comes a spine-chilling new motion picture experience in the tradition of The Green Inferno and Deliverance : Hallowed Ground. Doleac (''Banshee''), Sherri Eakin (Hayride), Ritchie Montgomery (The Magnificent Seven), and Lindsay Anne Williams (The Hollow) star in an Uncork'd Entertainment release. Doleac and Williams produce alongside Wesley O'Mary and Michael Williams.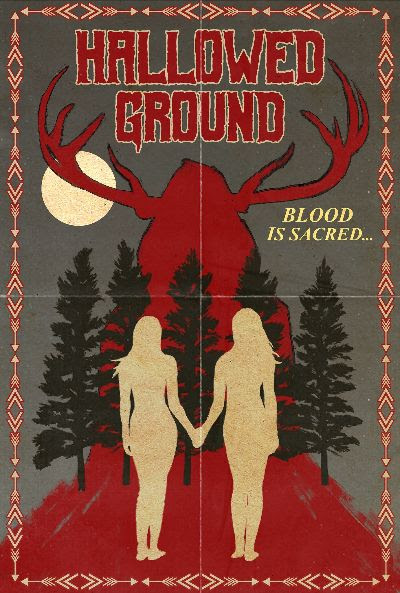 Synopsis: A married couple, trying to rebuild their relationship after an affair, travels to a secluded cabin and stumbles into a blood feud between the Native American owners of the property and the neighboring clan, who obsessively guard their land and punish those who trespass on it in terrifying ways.
From the looks of it, this sacred and "Hallowed Ground" is surely a land that I would not dare to set foot upon. This film seems to have the right balance between suspense, scares, and sexiness. It is only a matter of time before the secrets held amongst the land are discovered and revealed to all that witness it! Do you wish to embark this forsaken ground, in which we speak?
Hallowed Ground in select theaters June 7, and releasing on VOD/DVD June 11.