Long time readers of the site know that Knott's Scary Farm is by far my favorite time of the year down at the old farm, but coming in at a very close second is none other than their annual Boysenberry Festival. Every year, during the month of April, we get to stuff our faces with all manner of boysenberry treats, from main courses, sides, desserts, and even drinks!
Admittedly, I am not the biggest fan of the Knott's most prized possession. On its own, or even in pie form, I just can't stand it for whatever reason. That said, my taste palette expands during the Boysenberry Festival, and I cannot get enough of all the berry-flavored morsels that are available.
This year, there are 75 unique boysenberry-inspired items created by the culinary team, many of which are only available during the festival itself (much to my chagrin).
While I was unable to taste ALL of the treats for myself, I did manage to make my way through a good number of them, thanks to the Tasting Card. For only $35 (plus tax), you get eight tastings from a selection of fourteen stations, each with a different treat. I'll be honest, I only made it through FOUR of these before I was full, so I am thankful that the Tasting Card is good through the end of the festival so I can go back and have some more!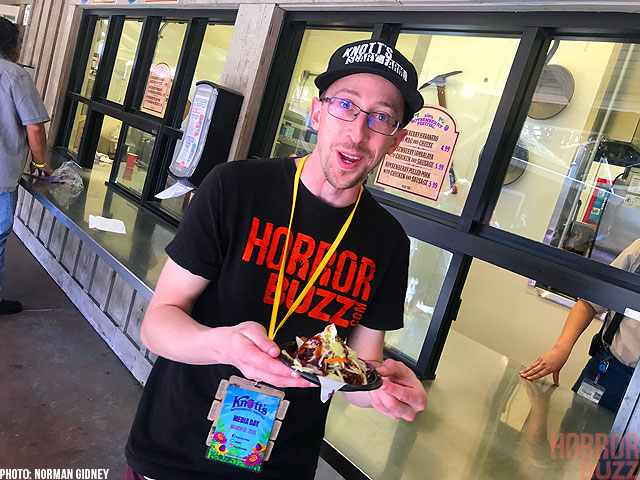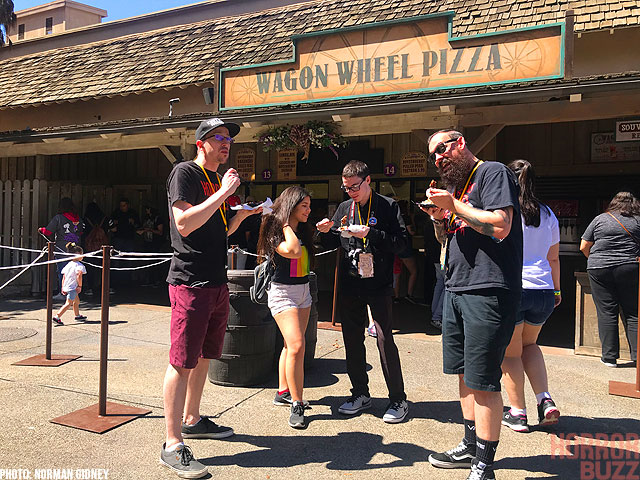 We started our culinary trip by trying the boysenberry pulled pork tostada topped with creamy coleslaw and boysenberry drizzle. Guys, if heaven had a taste, I am sure it would be this. Granted, pulled pork is my jam, so I may be a bit biased, but my word, was this delicious. It was perfectly portioned, too, so we didn't fill up right away. The only downside was the location, all the way by the Ghostrider exit.
That said, that probably helped the long not get too long, so maybe you should keep this boysenberry secret between us, okay? Also at this location was the spicy boysenberry habanero baked mac and cheese and the boysenberry jambalaya. We didn't get a chance to taste those dishes, but everyone around us quite enjoyed them!
Next up was the grilled boysenberry BBQ chicken skewers served with a zesty boysenberry aioli dipping sauce. They were out of them when we got to the booth, so we had to wait a few minutes for a new batch to cook. It was well worth the wait, as I devoured both skewers within moments. This stand also had the boysenberry-lemon hummus served with pita bread, which if I am being honest, is totally skippable, even if you are a hummus lover.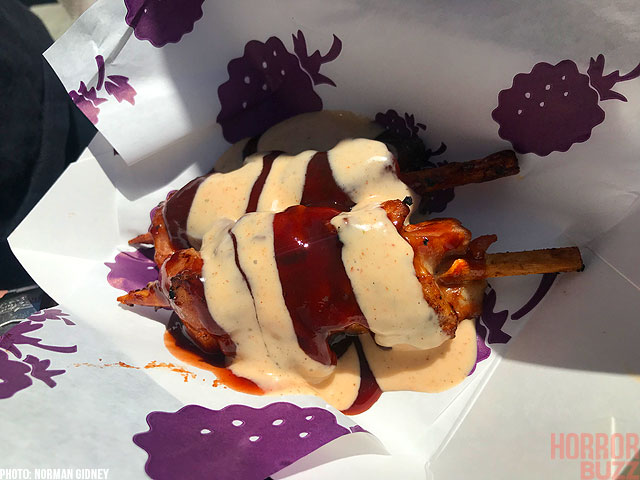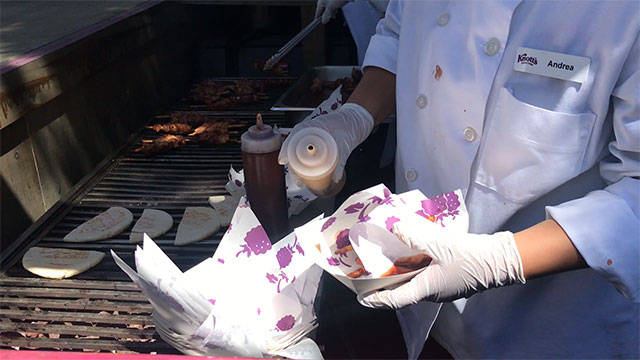 The grilled boysenberry sausage on a roll was next, and ooooh boy, was that a meal. Each sausage was gigantic and could easily stuff you alone. Topped with boysenberry flavored mustard, ketchup, and relish, that's a meal and a half. It was fresh and yummy, and one of the best damn sausages I ever had.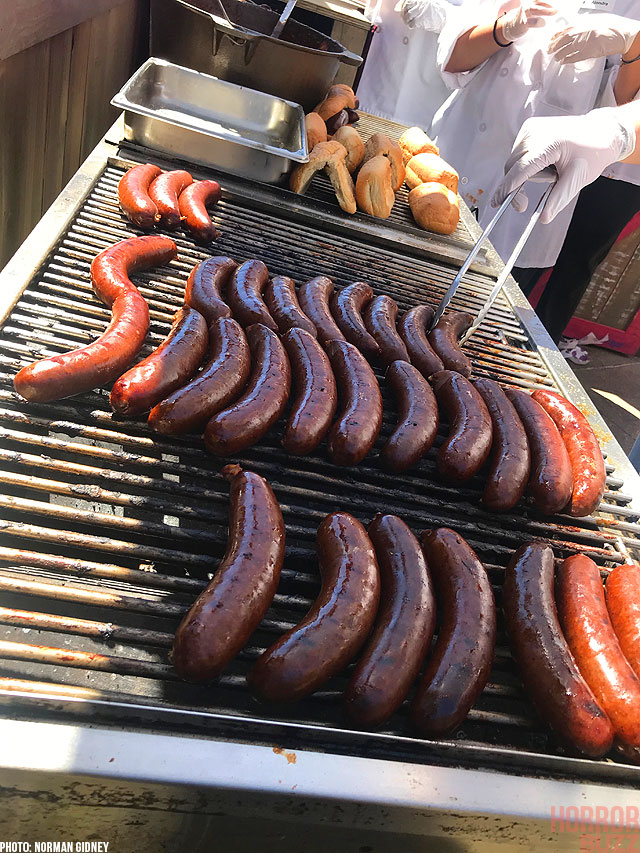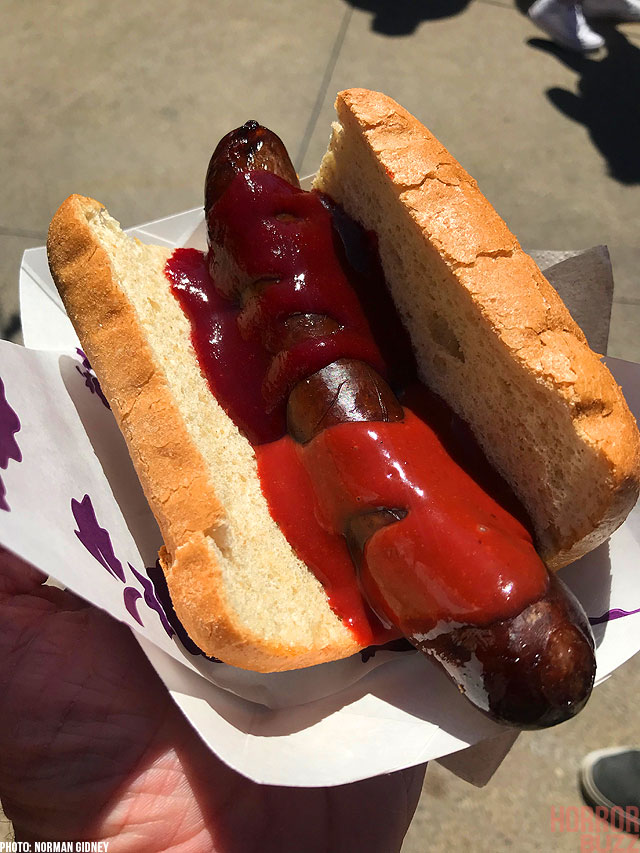 On my way out for the day, even though I had my fill of meat, I dug into the boysenberry dry rubbed flank steak topped with boysenberry cream cheese. I love me some steak, and this was no different. The boysenberry rub definitely brought out some great flavors, and I loved it.
Though I did not eat from the rest of the tasting booths yet, you bet your boysenberry behind that I will soon! I still have to try the boysenberry jerk chicken wings, the boysenberry pot roast with boysenberry mashed potatoes, the boysenberry elote, and so much more! The portion sizes are always gigantic, so I really do feel like you get your money's worth with the Tasting Card. That $35 goes a looooong way.
On the drinking side, there are plenty of wine tasting and pairings to be had in the Wilderness Dance Hall, along with the boysenberry beer and boysenberry cider just outside. Yum! I also had a chance to check out the Calico Soda from the Saloon, and it was quite refreshing on the hot Sunday afternoon I was there.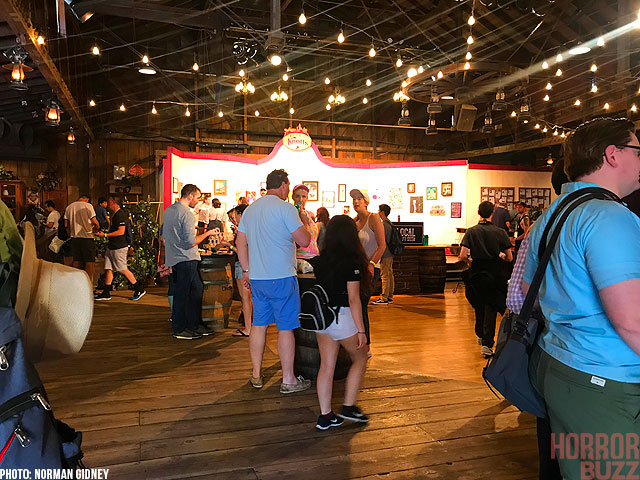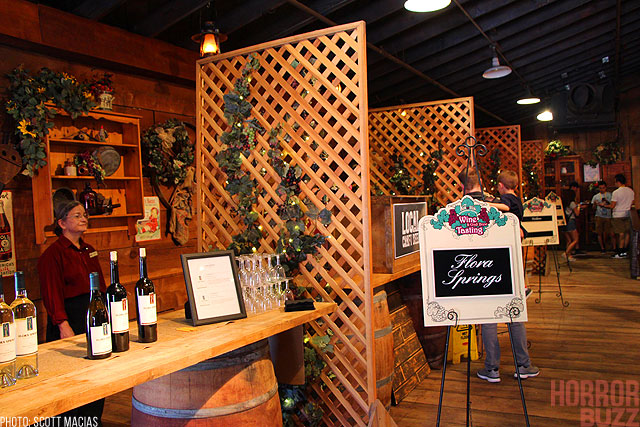 In addition to all this food to stuff your face with, there is a wide variety of other things for you to partake in, in addition to the usual Knott's fare. The Boysenberry Festival Craft Fair stocks Ghost Town with 30 local craft vendors, each with their own unique flair.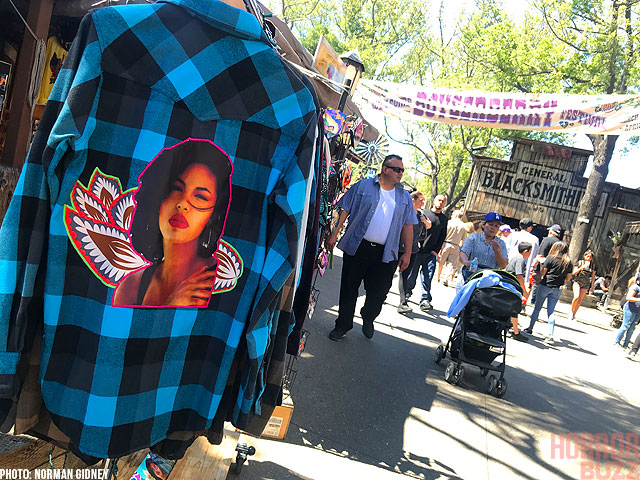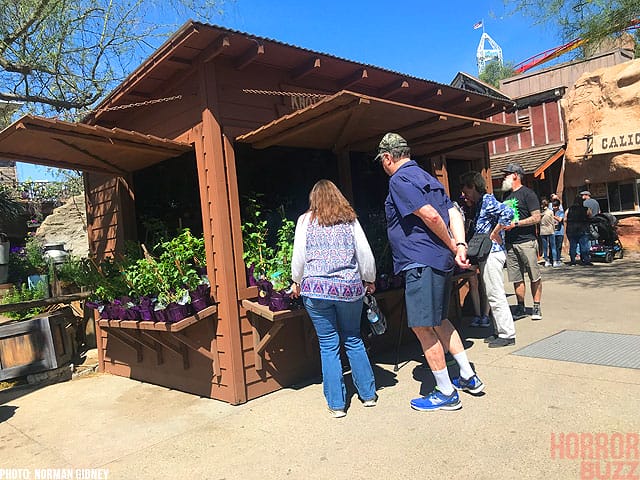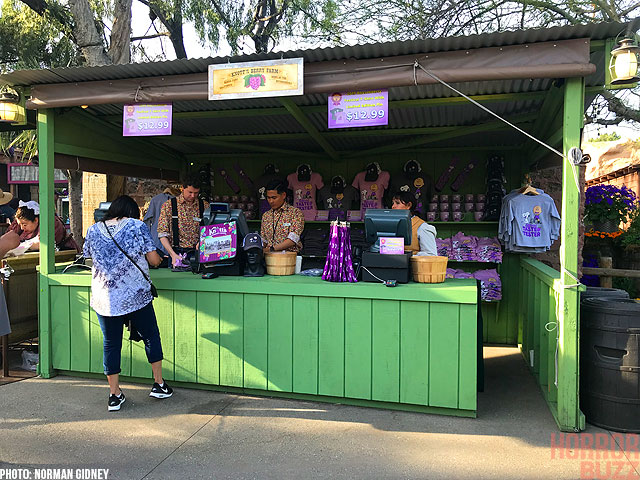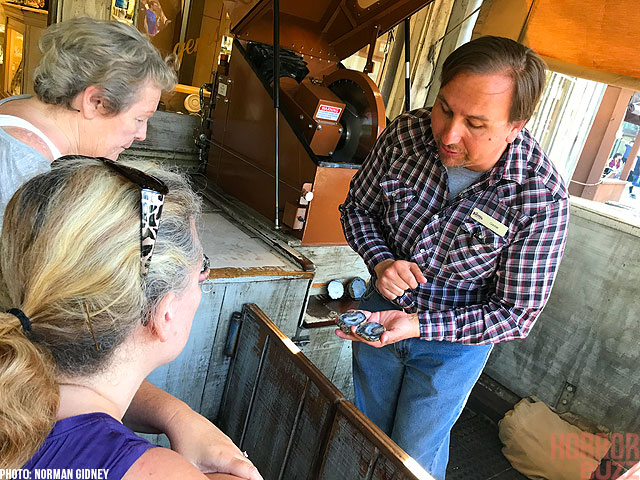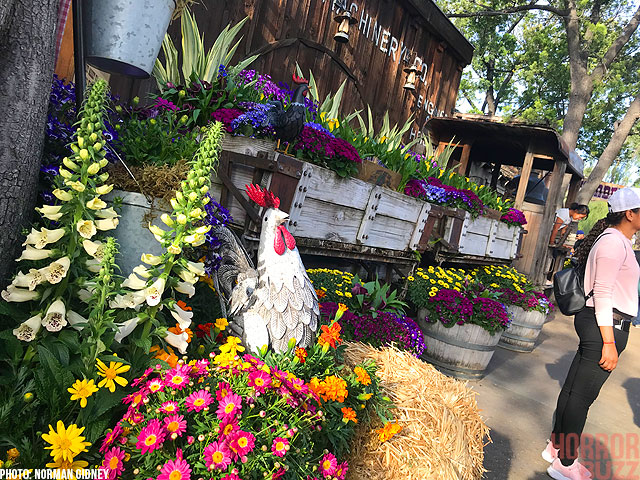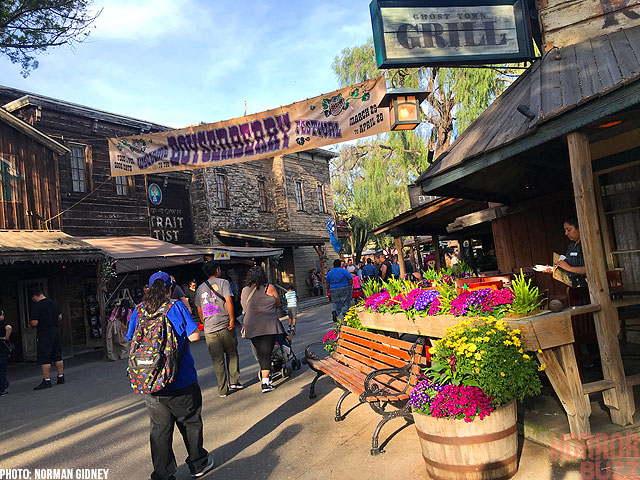 On the entertainment side, there is plenty to see, such as the "Tied Up in Knott's!" tribute art show dedicated to the rich history of Knott's Berry Farm. Also in the Wilderness Dance Hall, some fantastic local artists have pieces of display paying homage to the Farm's past, present, and future. While all of them are originals, you can also buy prints of almost every piece as well. And trust me, there are quite a few that are coming home with me next time (I'm looking at you, Kingdom of the Dinosaurs!).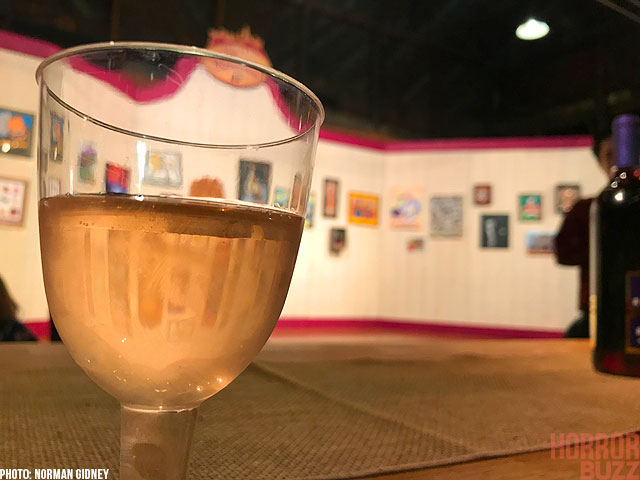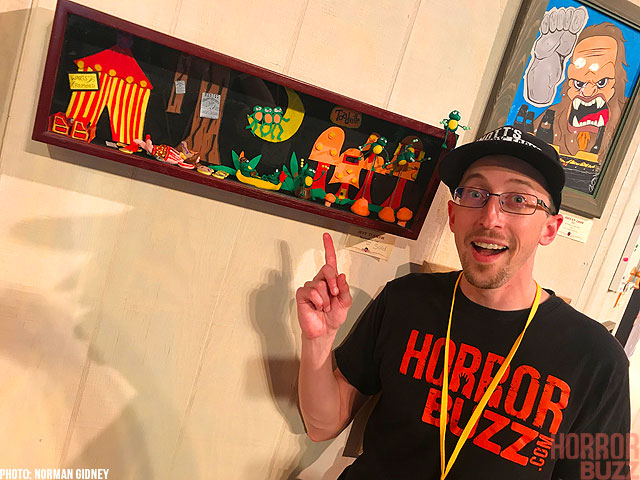 The Peanuts gang also gets into the spirit with Snoopy's Boysenberry Jamboree, a cute musical stage show that takes place on the Calico Mine Stage. After that, you can bring your kids over to the Old MacDonald Petting Zoo, where they can come face to face with all manner of cute critters.
The older crowd may want to check out Krazy Kirk and the Hillbillies, who also return with their comedic country music show at the Wagon Camp stage. And if you want to spend some more time in Ghost Town, head over to the Bird Cage Theatre for the Old Time Melodrama, with a boysenberry twist! I love the melodramas, and this one takes the cake…err, the pie!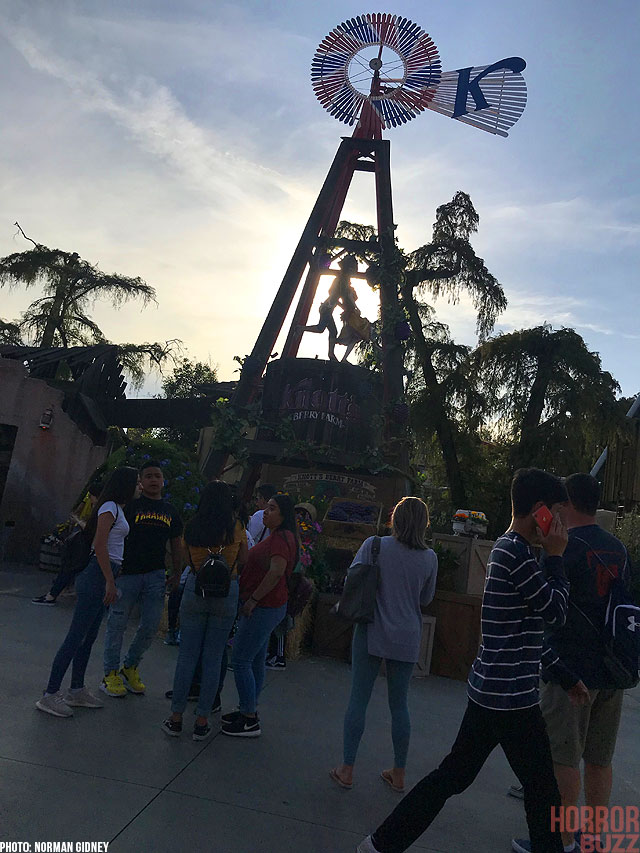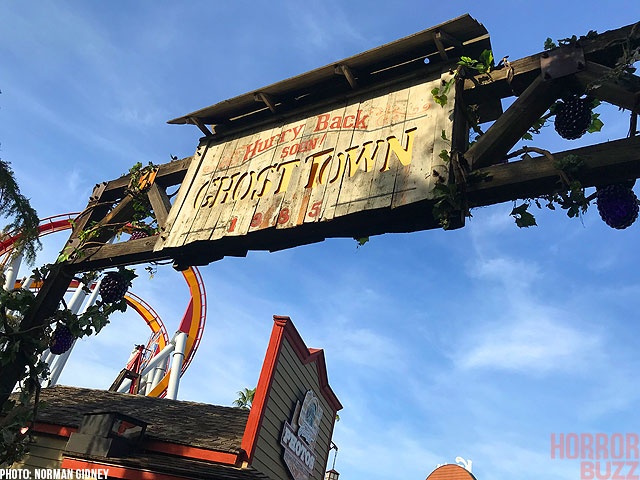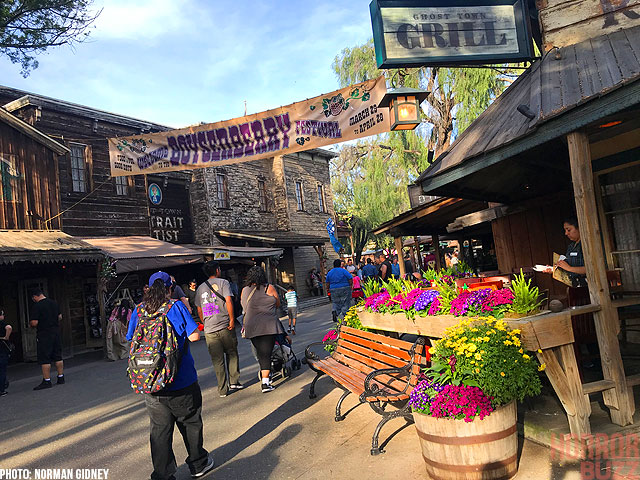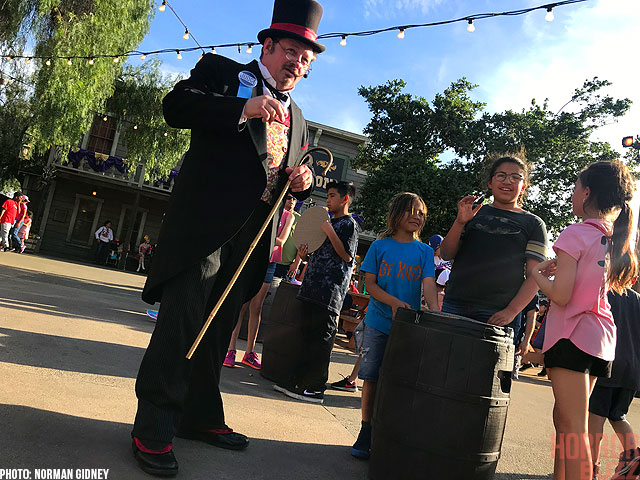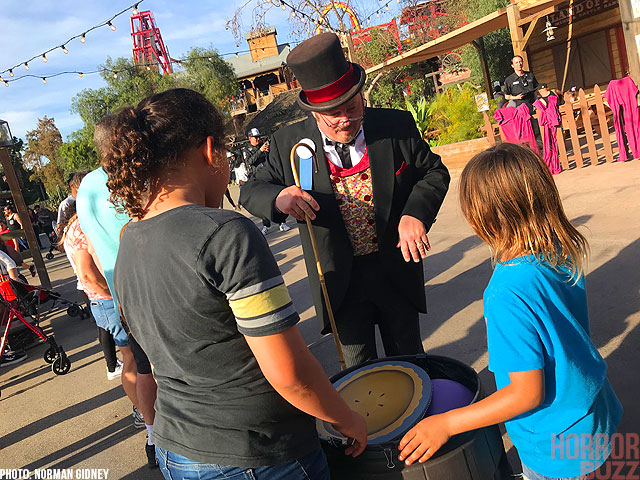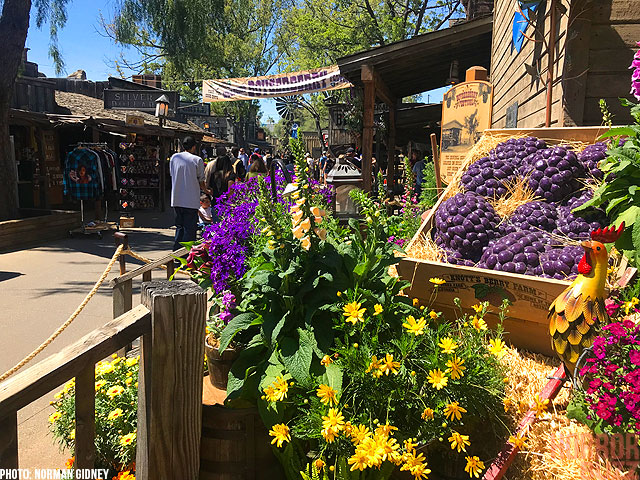 Overall, the Knott's Berry Farm Boysenberry Festival is a wonderful time of year, and a great alternate to other theme park's culinary events. Sure, it gets a little crowded, but we did not wait more than 10 minutes for any food booth anywhere in the entire park, and everything was delicious. There has never been a better time to check out Knott's.
The Boysenberry Festival runs through April 28, 2019. For more information, visit them online at www.knotts.com