Since last summer, Drunken Devil has produced monthly burlesque brunches featuring interactive characters, creatively themed menus, and performances from some of Los Angeles' top burlesque artists. While past themes have included midcentury tiki, New Orleans voodoo, and kitschy Christmas, this time around, the Devil is dipping his toes into something new: geekdom.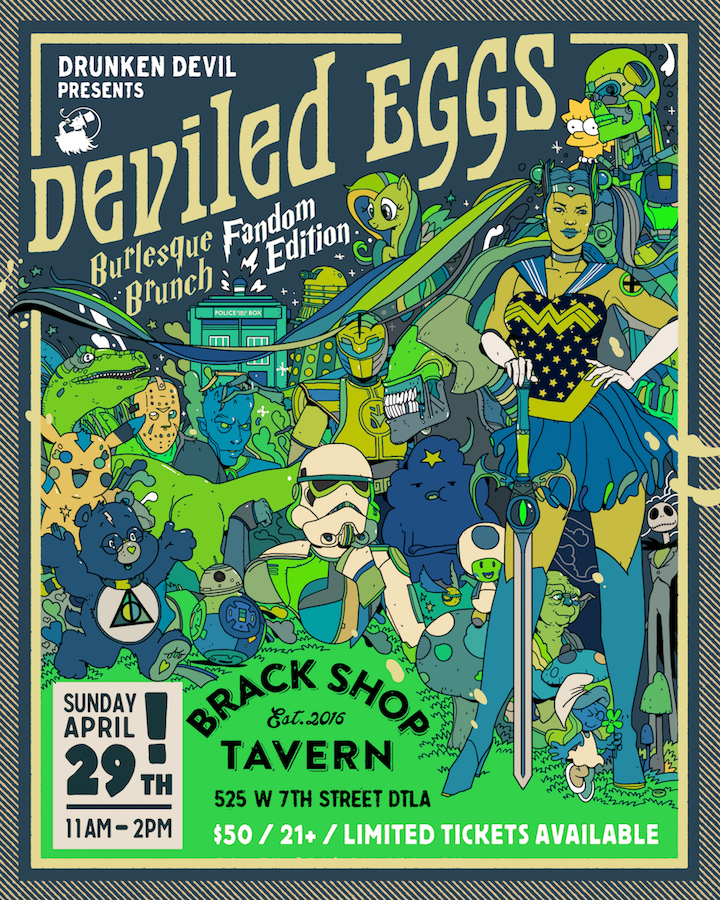 On Sunday, April 29, Drunken Devil's latest show, 'Fandom Edition,' will feature acts inspired by some of the most popular franchises in science fiction, horror, and fantasy. In addition, guests will enjoy grown-up takes on classic childhood dishes (cereal bar, anyone?), bottomless mimosas, and interactive characters that add an elevated narrative to the show.
The show is once again back at Brack Shop Tavern, 525 W. 7th Street, Los Angeles, CA, 90015, where guests will be able to spread out and have a good time.
It will be on Sunday, April 29, from 11:00am – 2:00pm.
Tickets, which are limited in number, are available at www.restlessnites.com/DeviledEggsFandom.