I don't know what you believe, but I firmly stand in the camp that ghosts exist. I've experienced too many things during my life to think otherwise; from disembodied voices, to doors slamming and objects moving, even right down to claw marks appearing on my arm. I believe in ghosts, and that they can certainly haunt places for the rest of their days, stuck there for reasons beyond our knowing.
Needless to say, when IN ANOTHER ROOM popped up on Instagram a few months back, showcasing the case files of W. Morrow and their investigative work into a certain haunted house located in Los Angeles, I was intrigued. Sure, I knew it was just a show, but any show that puts you right in the middle of a haunted location, I want to experience. Last night, I was able to do just that.
IN ANOTHER ROOM, from E3W Productions, is the first theatrical effort production of any kind from the company, let alone their first immersive one. However, after what I experienced last night, I walked away knowing that they certainly knew what they were doing.
Before I go further, I think now is a good time to mention that this show is NOT meant to scare the audience. As the folks at E3W said in our interview with them weeks ago, the show is more of an emotional journey set within an eerie framework. That said, that is not a knock against it at all; the show is really good.
I was invited to visit this location, along with two others, to help investigate; to see what still was within its walls. The house in question has a long, storied history with violence and tragedy. I forgot to brush up on it before hand, but luckily, the house's current owner was on hand to provide a bit of that for us.
While I won't go into exact details, plenty of murders, suicides, and unexplained disappearances have occurred there over the years, going back to when it was first built. Michelle, the current owner, had not stepped foot inside of it in years, and was only there to let us inside. She warned us of what we might find within the walls, and when it came time to go in, she only ventured as far as the stairwell.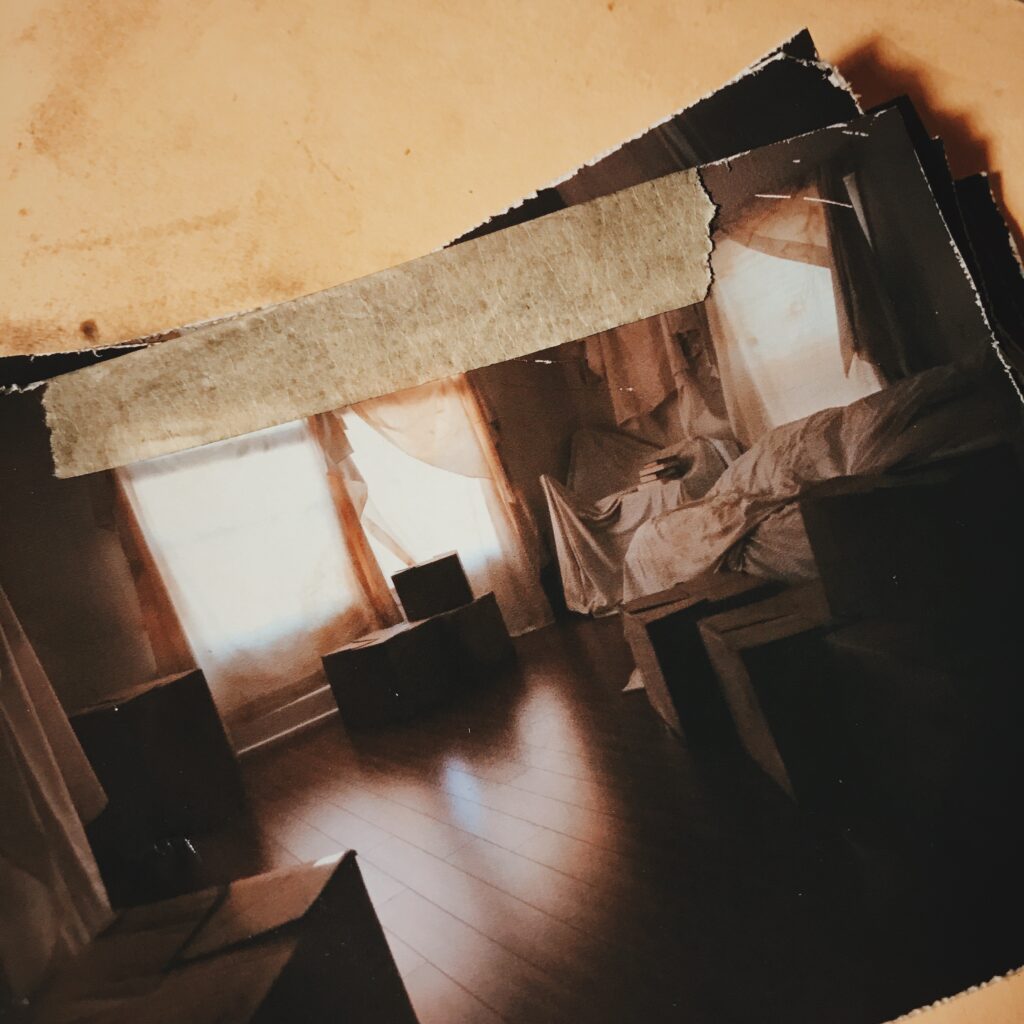 What unfolded over the next hour was one of the most beautifully, intimate things I have seen in the Los Angeles immersive scene. At its core, IN ANOTHER ROOM is an emotional journey within the house, learning the secrets of its former inhabitants. The whole point of you going to this house to begin with is to see if you will have any sort of paranormal experience. While I don't want to spoil what goes on within the house, you can bet that there is paranormal activity a-plenty.
To me, the story unfolded in an almost House of Leaves fashion (which totally fit with the vibe of the house), where the things we saw take place affected every single aspect of its narrative. Rooms upon rooms opened up to us as the house decided it wanted to reveal more of its past, and things changed from when we last saw them.
Speaking of the house revealing itself, the set design really blew me away. I wasn't sure what I was expecting honestly, but there were some truly jaw-dropping set pieces involved…more so than any other show I have scene. Kudos to the production designer here, because every nook and cranny was made to feel authentic, and served its purpose for the scene. Seriously, there was a moment where I was lead to an one-on-one encounter, and the room it took place in had me staring in awe…almost to the point that I had to remind myself to pay attention to the actor!
Speaking of actors, the entire cast is quite good. While there was a moment or two that felt hokey, that paled in comparison to how the rest of the show played out. A special shout out is needed for the actors portraying Gregory and Anne. Something about that scene really touched me, and both should be commended for how they played it. I could single out all the other performers as well for some pretty incredible touches they played to their characters. It was also refreshing to see new faces in a production, and ones that really made their characters, and the house, come to life.
Sound design played a big part of the show as well, and really took on a life of its own. The timing of each sound cue, each musical sting, each effect, was so top notch. The production team worked hard to make sure that came together, and it sound be noted what a fantastic job they did.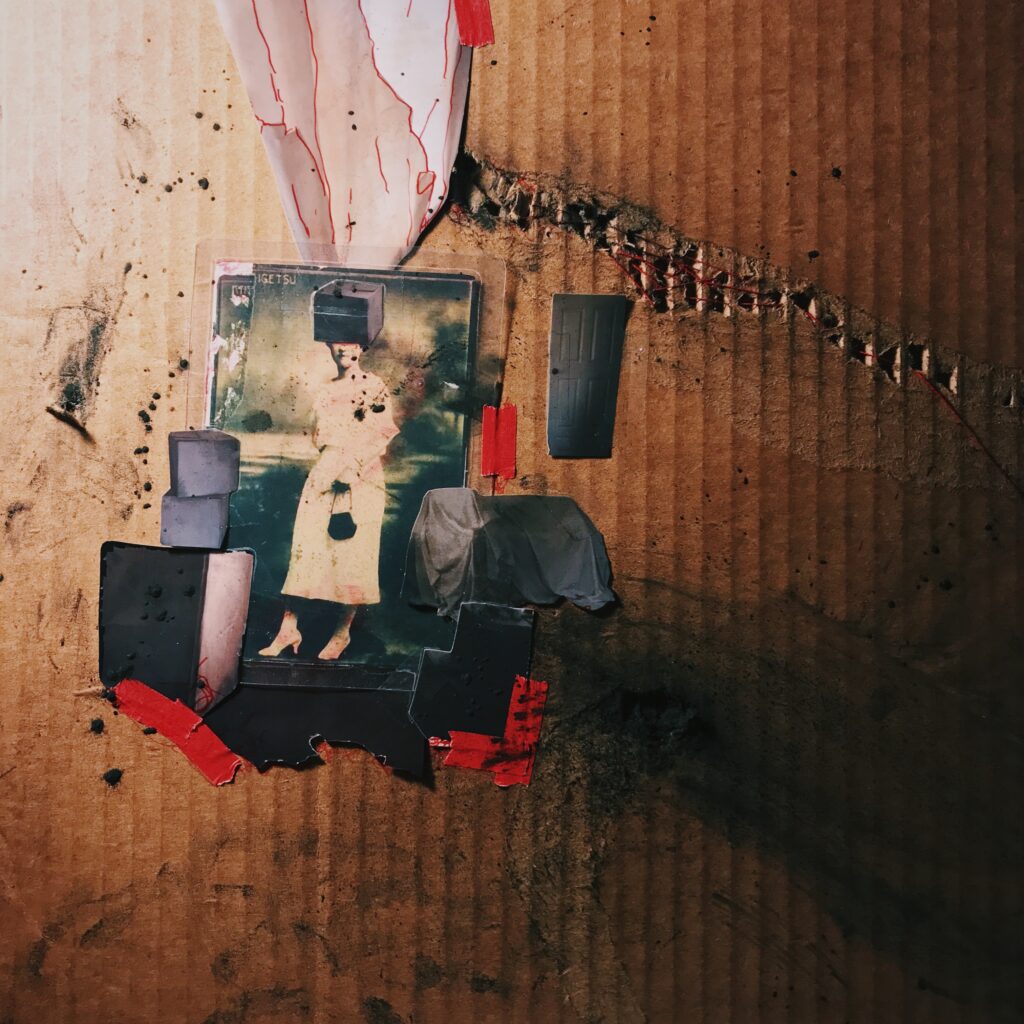 I had one minor quibble, which I can't go into too much detail here without spoiling the story itself. However, I felt a tonal shift in the narrative thread at one point, as characters kept mentioning a particular thing that never came to fruition, nor really was what the show was about. However, when mentioned to the production team, they said it was something they were working on adjusting before the show opened. The fact that E3W Productions took some constructive criticism like that endears me to like them even more, and their show, even more.
At the end of the day, IN ANOTHER ROOM is a wonderfully intimate and powerful ghost story about the people that are no longer with us. Even in the darkest emotional moments within the show, the story shined through with glimpses of beauty. IN ANOTHER ROOM proved that a haunted house isn't always a bad thing, that despite horrible circumstances, something beautiful can be hidden underneath.

If you were lucky enough to grab a ticket, you are definitely in for a treat.
IN ANOTHER ROOM has currently sold out its run through the end of the month. It doesn't seem like they will extend, however, if you are interested in seeing the show, email the team at e3wproductions@gmail.com to be added to a mailing list. They will notify you if any additional spots open up.