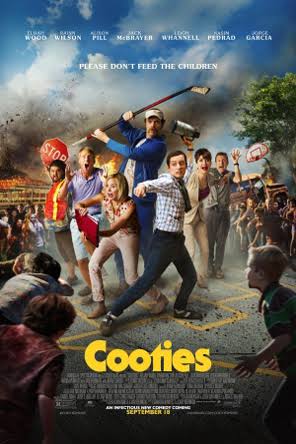 Teachers are underappreciated. They're underpaid, disrespected, and their students eat them alive. Literally.
Well, in Cooties they do, at least.
SpectreVision's horror-comedy stars the production company's co-founder and beloved former hobbit, Elijah Wood, as a substitute elementary school teacher trying to survive his first day on the job in more ways than one. Clint (Wood) is a struggling wannabe-novelist who moves back to his home town to live with his mother while finishing his opus, a nautical rip-off of Stephen King's "Christine." He takes up a position as a summer school sub and learns that teaching in his home town comes with some challenges: his childhood sweetheart (Alison Pill) is dating the jerk gym teacher (Rainn Wilson, who is hamming it up beautifully), the kids are rude and the school faculty is full of socially awkward weirdos. Oh, and the cafeteria chicken nuggets are contaminated with a virus, causing a campus-wide child-zombie apocalypse by recess.
Yeah, teaching's a tough gig.
Cooties is a successfully executed horror-comedy that finds a new take on the zombie craze and runs with it: zombie kids. This toys with the familiar trope of zombies as well as the general "creepy kid" horror stock character. In this movie, the zombie virus only effects the children, setting up a grisly showdown between these educators and their students.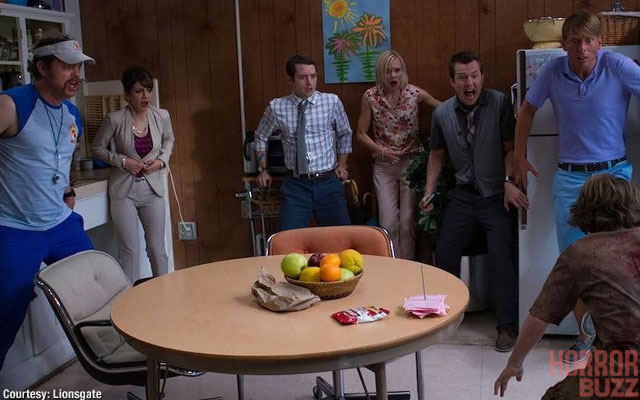 The movie sets up its lineup of characters before launching into full zombie-mode—a wise choice for a movie that balances its characters' personal dilemmas with a whole lot of child carnage. Yes, child carnage. This movie doesn't shy away from its zombie kids getting clotheslined, bashed in the skull, run over, you name it. And it's funny. It's just over-the-top enough and the characterizations of the zombie children are just nasty enough (and quite a few of them are nasty even before getting zombified) that this premise works.
The movie also finds strength its three leads, Wood, Pill and Wilson. The trio's love triangle is explored and each character is given just enough heart–even Wilson's bombastic gym teacher–to round them out and make them relatable. The cast is stellar overall, also featuring co-writers Leigh Whannell and Ian Brennan a socially inept science teacher and new-age vice principal respectively, as well as Jack McBrayer as a closeted gay faculty member, Nasim Pedrad as an avid conservative teacher, Peter Kwong as a secretly badass janitor and Jorge Garcia as a shroomed-out crossing guard.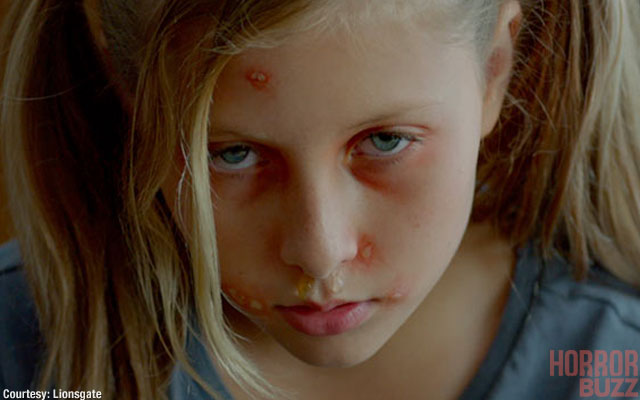 As great as the talent involved is, the movie isn't without some faults. Some of these characters are more purposeful and endearing than others. McBrayer's is-he-or-isn't-he gay storyline and Kwong's surprise ninja skills seem like easy and unoriginal comedic defaults. And at a point the script seems to run low on ideas for some of the ensemble members, including the non-infected kids who tag along with the ragtag band of surviving teachers. On the other hand, Whannell and Wilson are scene-stealers and tied for some of the best one-liners in the movie. Whannell's timid Doug reads from a book called "How to Have Normal Conversations" and randomly makes comments about the weather at odd times. Wilson improvises like the champ he is and provides some of the funniest and most epic zombie-killing sequences in the movie.
We also get great imagery and montages of zombified kid activity. Directors Jonathan Milott and Cary Murnion revel in shots of blood-stained playgrounds and kids jumping rope with intestines. The movie remains fun, splattering gore across the screen while commenting playfully on the struggles of teaching, caring for children and taking on responsibility.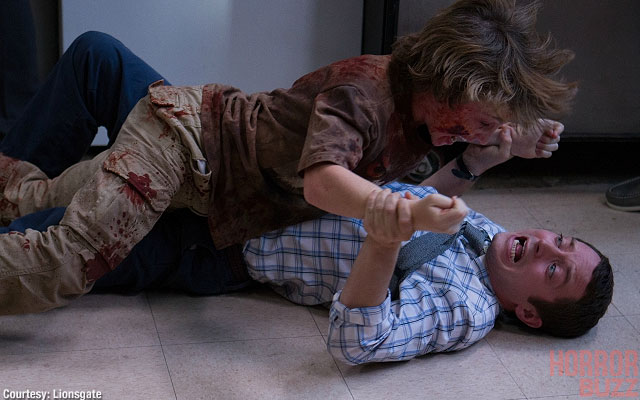 These teachers can't save every kid at school—they don't even want to— they can barely save themselves. But they learn to work together in this delightful and relatable little slaughter fest.