Perched on the corner of Hollywood and Highland is an astounding collection of movie icons, costumes, props, and memorabilia. The new ICONS OF DARKNESS exhibit invites horror, fantasy, and sci-fi film fans into  a treasure trove of memorabilia that will leave any film aficionado in awe. Screen-Used Artifacts, Life-Like Replicas, and Never-Before-Seen Props From the World's Largest Private Collection are on display here now and tickets are available now through the end of February 2022.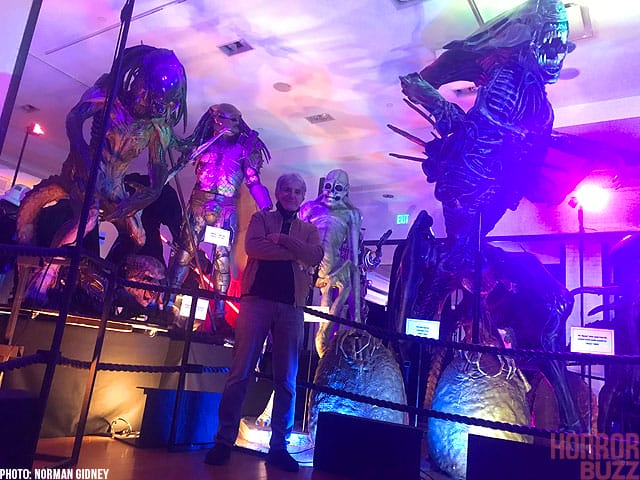 At the heart of the exhibit is collector Rich Correll. A mix of mad scientist and film geek, Correll has amassed a wealth of pieces including
● Original Xenomorph costume from Alien (1979), which features the designs of the (then-unknown and now influential) designer, H.R. Giger.

● Full-sized Queen Alien from Aliens (1986), which solidified the sci-fi career of one of Hollywood's most notable film directors, James Cameron.

● Michael Keaton's original Bat-suit from the Tim Burton classic, Batman (1989), which led to the birth of the modern-day superhero film.

● Original items from Terminator 2 Judgement Day (1991) and Steven Spielberg's dinosaur classic Jurassic Park (1993), which employed early CGI.

● Characters from Stephen King's It (1990), Clive Barker's Hellraiser (1987), and William Peter Blatty's The Exorcist (1973).

● Hugh Jackman's battle arena Wolverine suit from X-men (2000).

● Special-effects heads from eight-time Academy Award-winning makeup artist Rick Baker, from films How the Grinch Stole Christmas, (2000), Planet of the Apes (2001), and An American Werewolf in London (1981).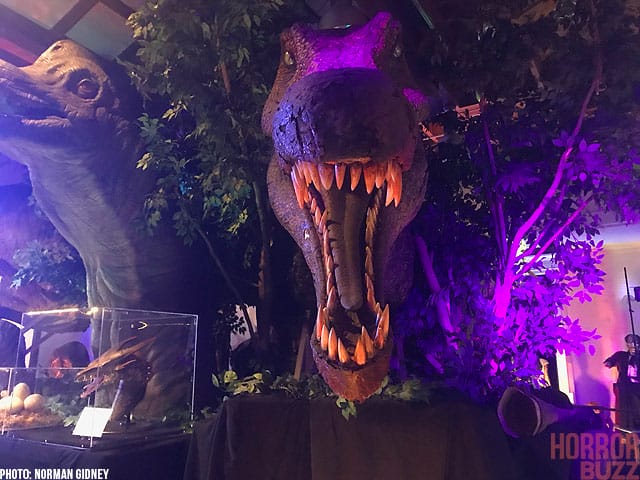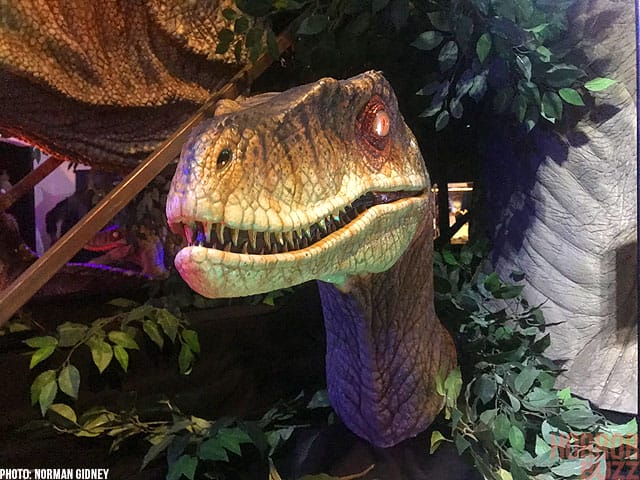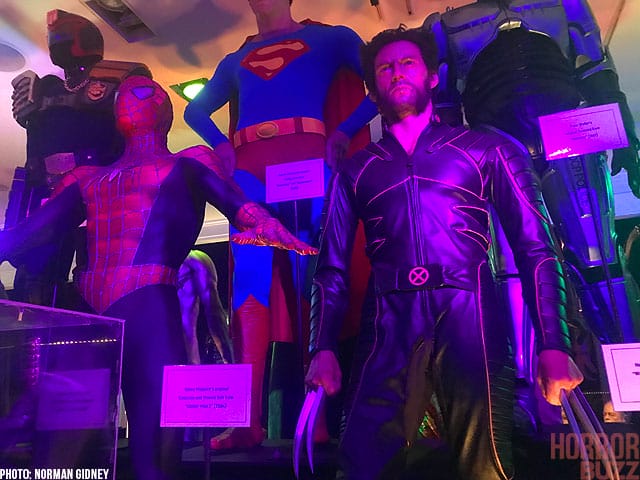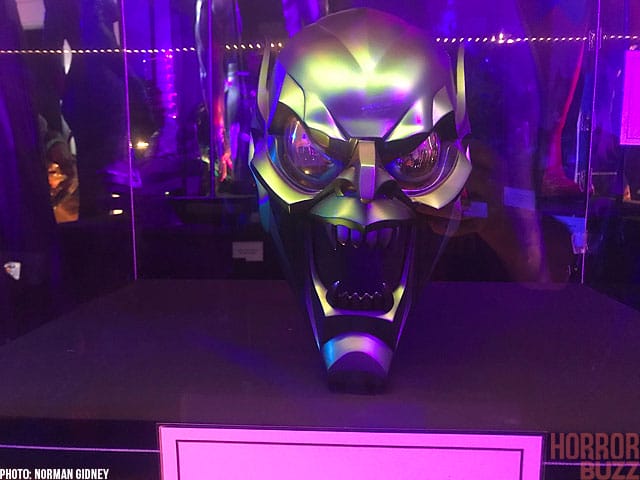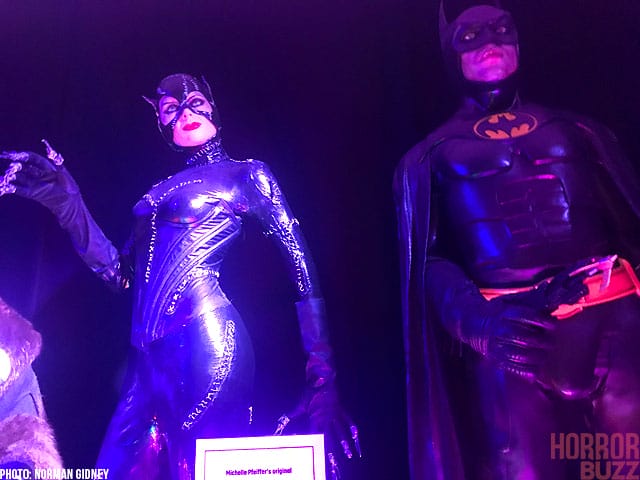 Okay but here's the thing. This is your chance to come face to face with Stan Winston's screen-used T-Rex head from Jurassic Park. Yeah, the one that attacks the kids in the jeep. You get to see Michelle Pfeiffer's ACTUAL Catwoman suit from Batman Returns. You get to see Michael Keaton's screen used Batman costume from the first film.
Nearly every single open space in the exhibit has been jam-packed with so many memorable pieces that it is impossible to list every single one and frankly, one visit won't do this collection justice.
A stable of props, figures, and costumes including life casts of Bela Lugosi, Lon Chaney Jr., and Boris Karloff representing "Dracula" (1931), The Wolfman (1941), and Frankenstein (1931).
Icons of Darkness is, thankfully very heavy on the horror. There is a breathtaking assortment of pieces here including, wait for it… Jack Nicholson's actual costume from The Shining.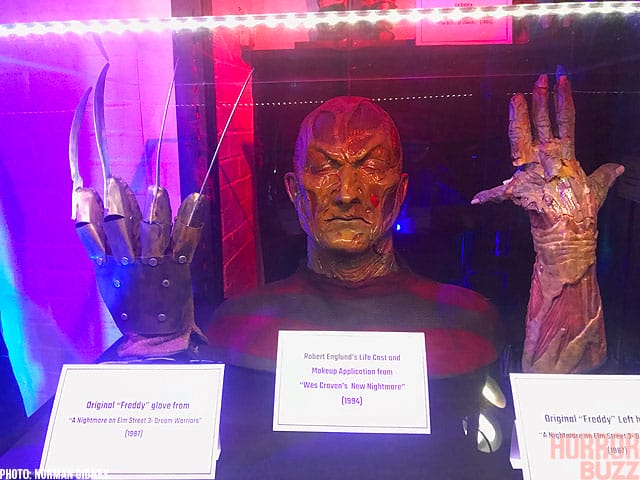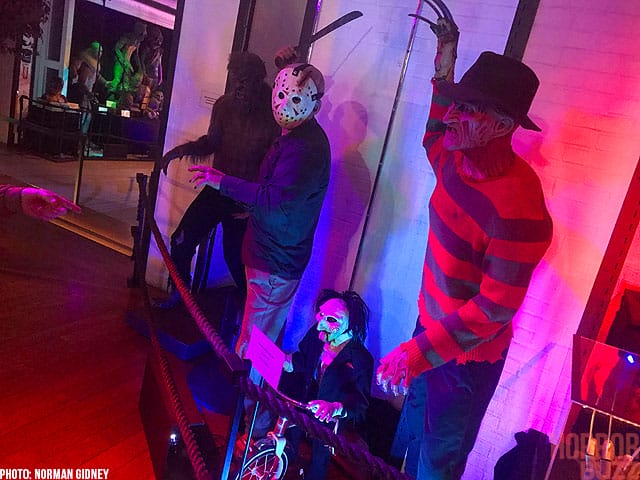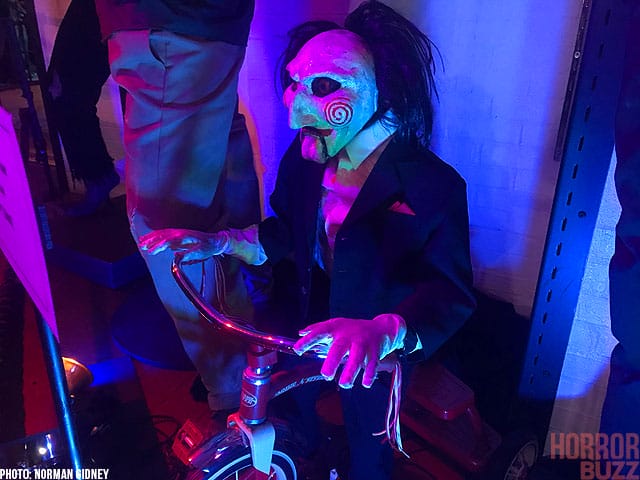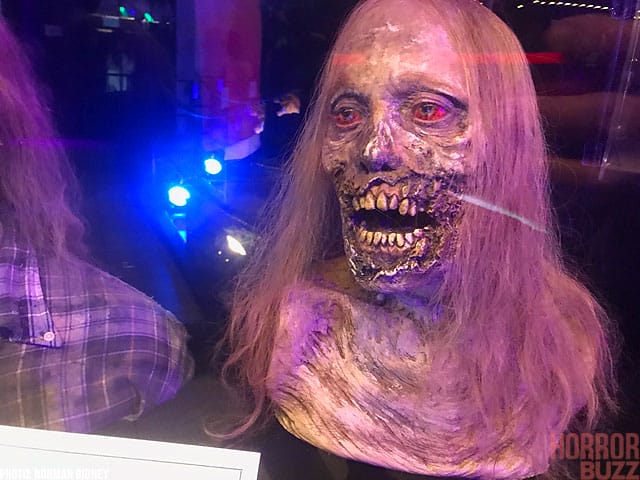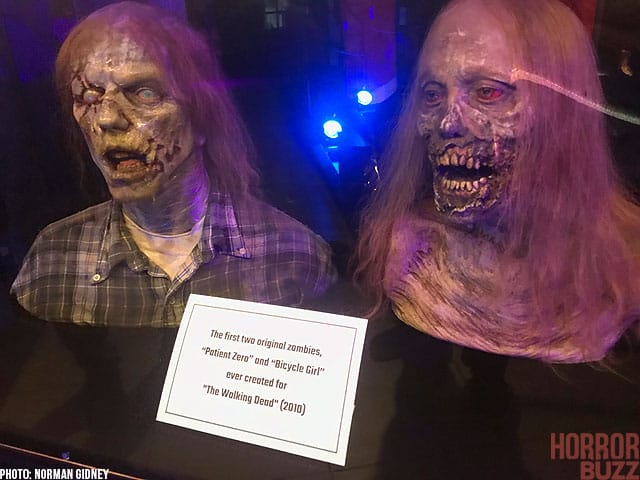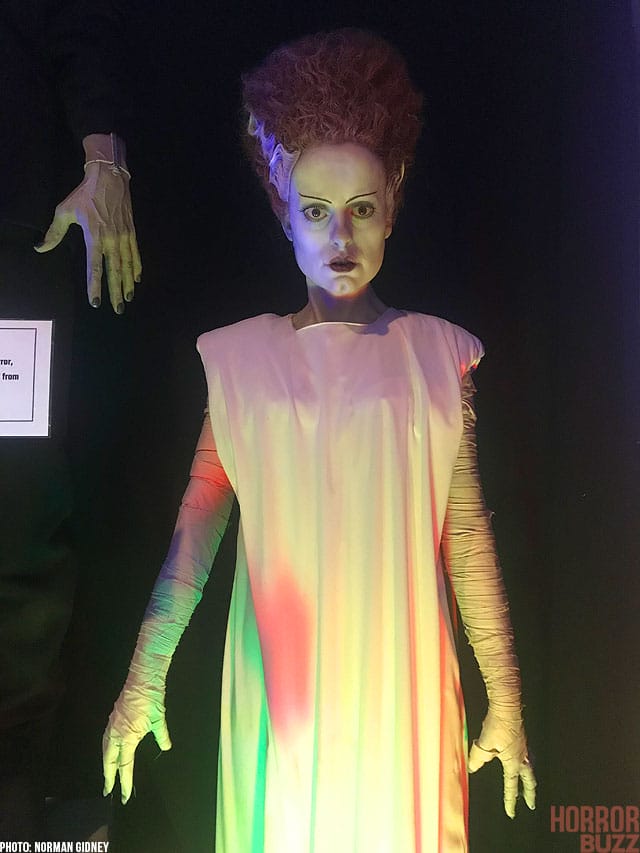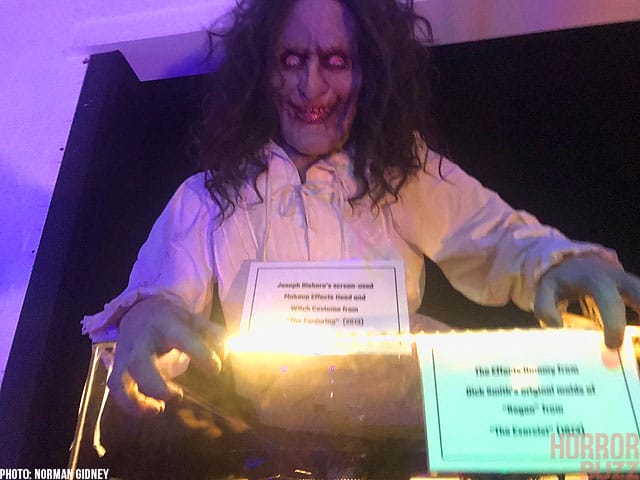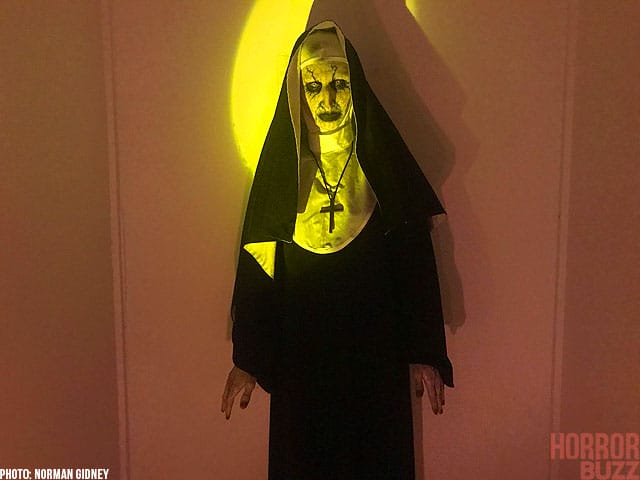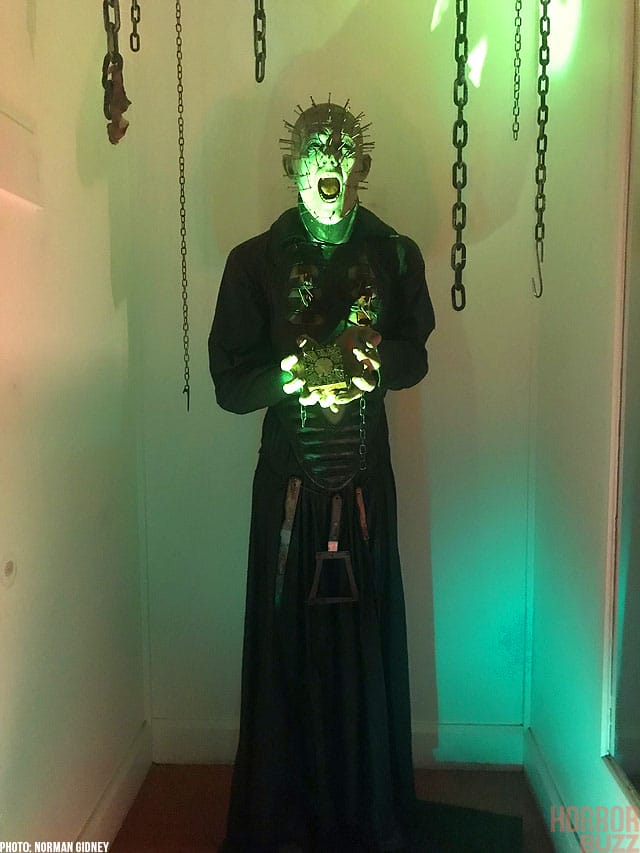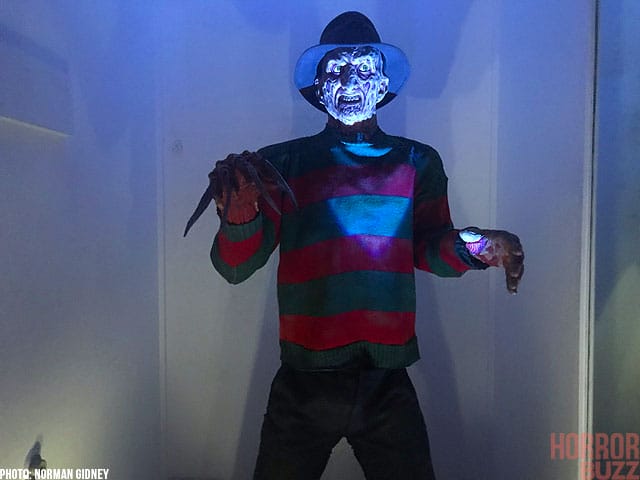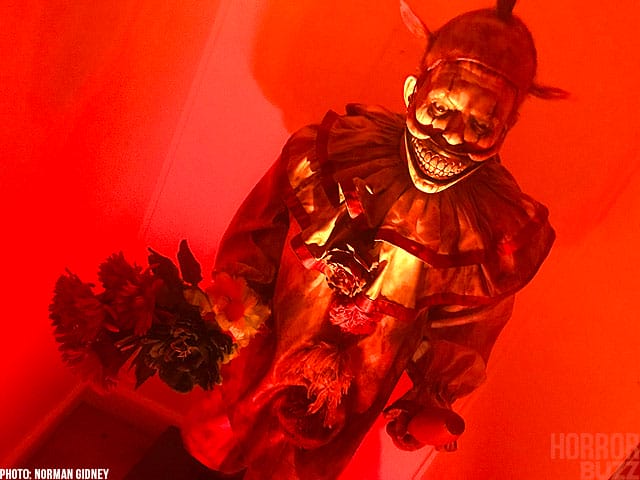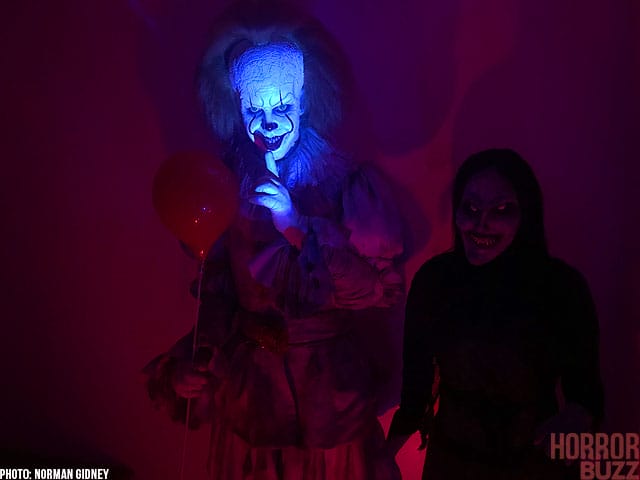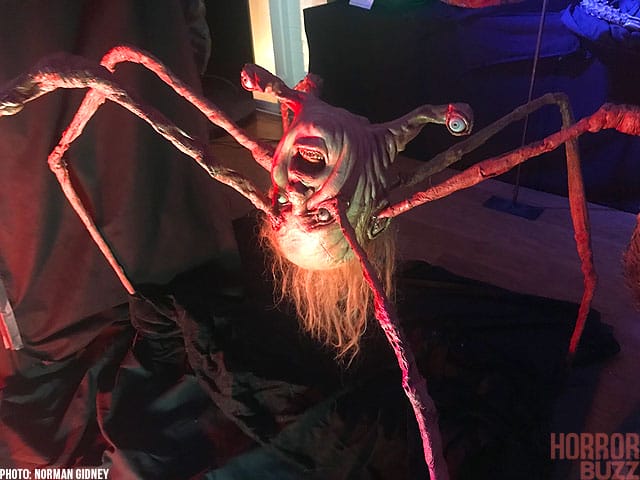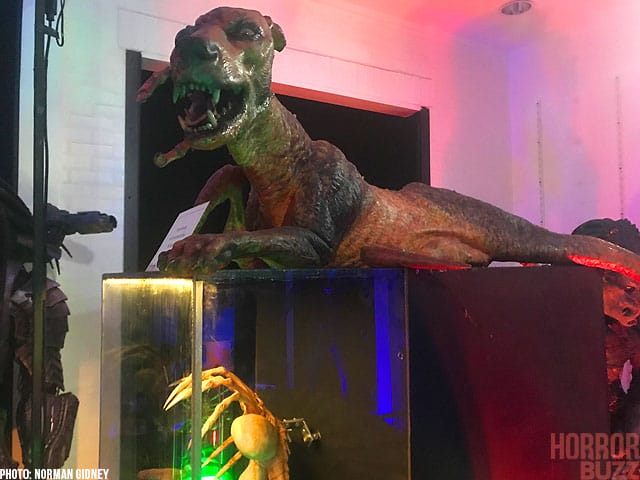 Then there's the ALIEN section. My god. They have the actual original Xenomorph costume from Ridley Scott's ALIEN. Too there is plenty to see from Aliens, Alien 3 Alien 4, and the Predator films.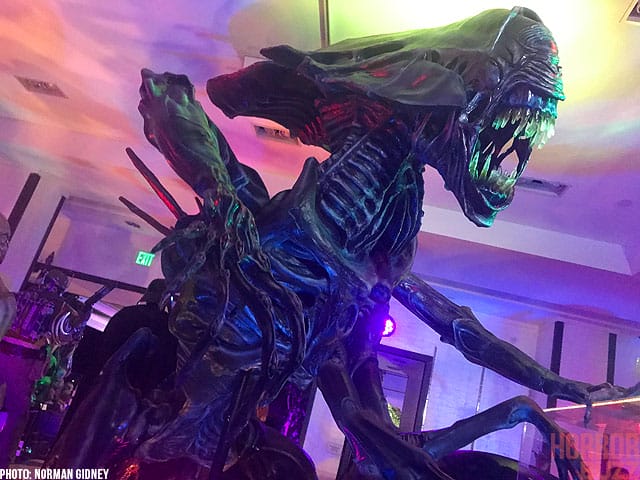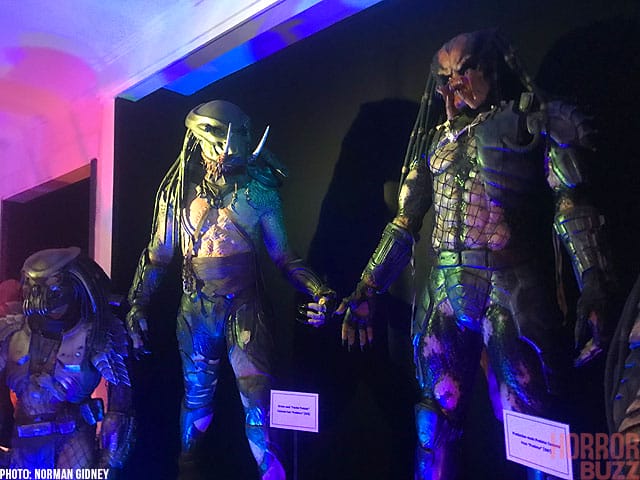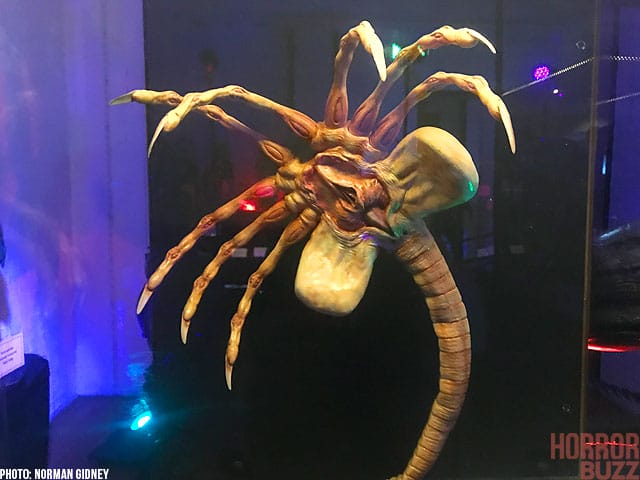 There's even a brilliant Sci-Fi Fantasy section dedicated to Star Wars. I spent a good 20 minutes here just studying these pieces.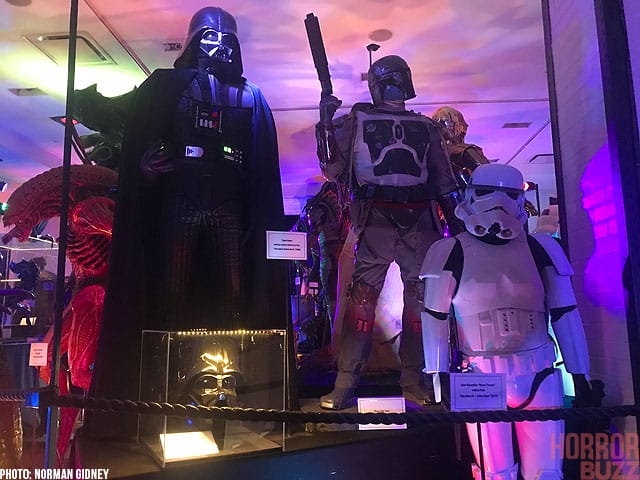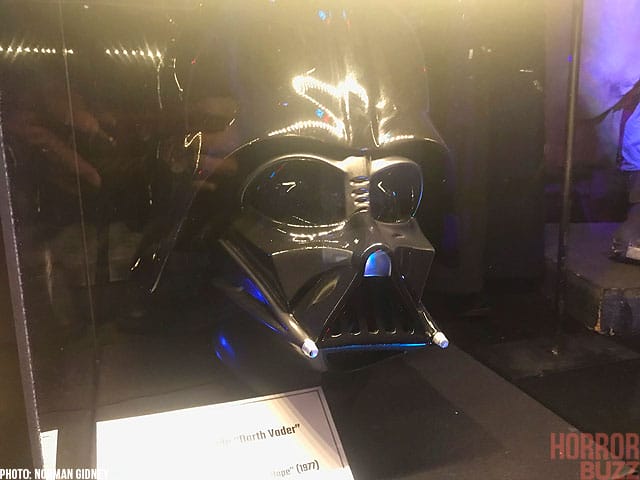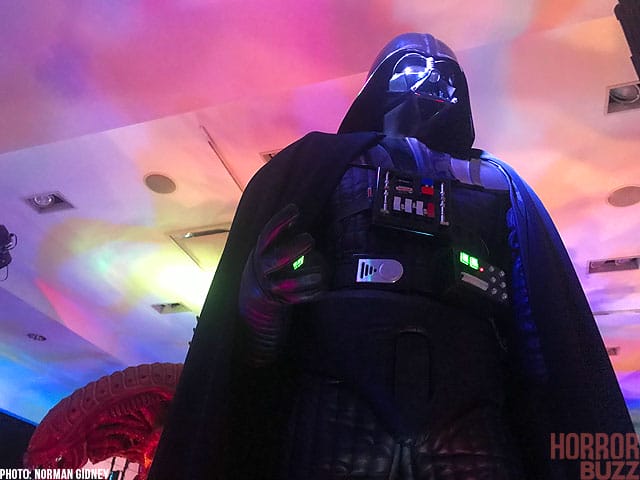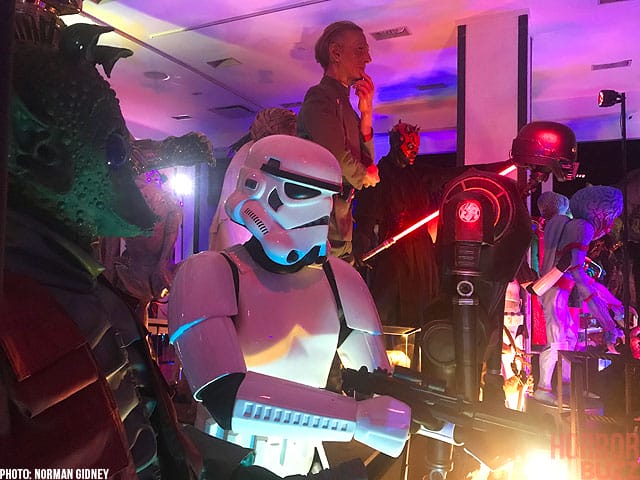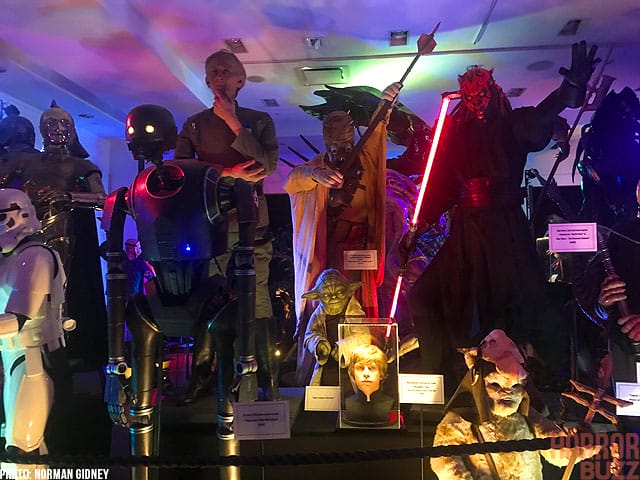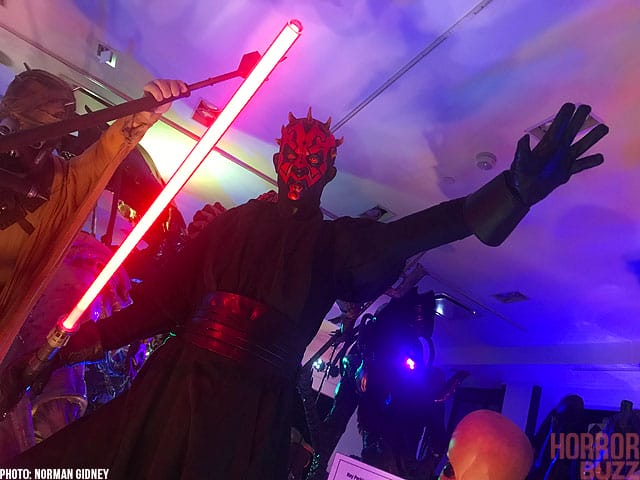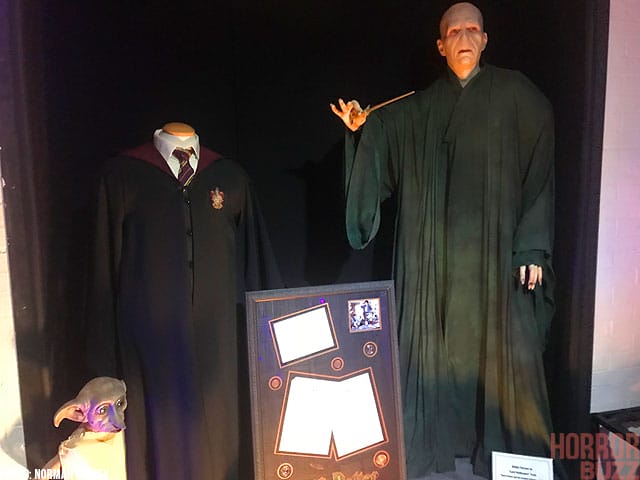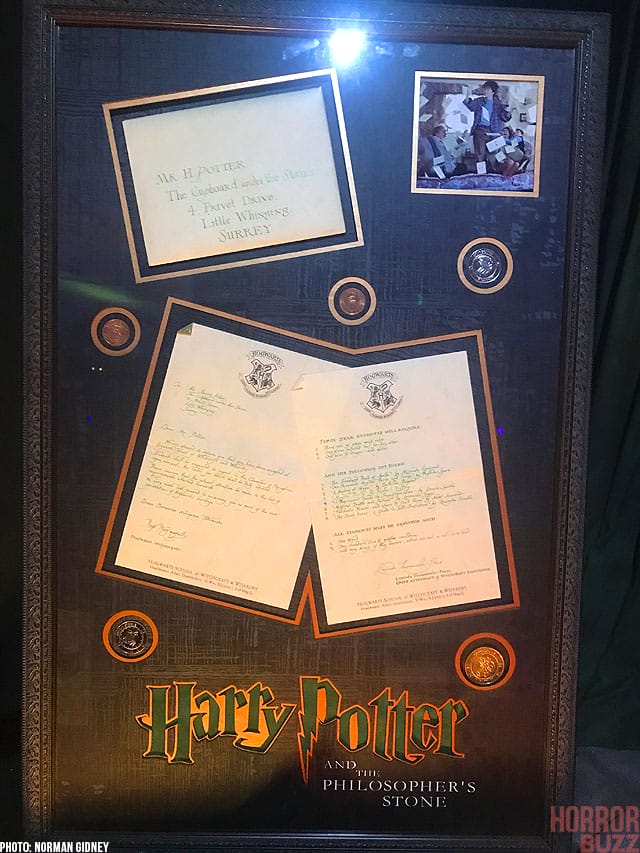 Leaving the Icons of Darkness exhibit I was left speechless. There were so many pieces, so many props, so many costumes, that all had such a deep impact on me through film. It felt like meeting my childhood monsters to say, "Thanks!"
The biggest twist of all here is that the current display is only about half of Correll's entire collection! Yes, plans are in the works to open the entire collection to the public next year. But trust us. GO SEE THE Icons of Darkness EXHIBIT at Hollywood and Highland. It's worth every single penny for fans of horror, fantasy, and film.