Word is spreading that a new coven of vampires has moved into The Bourbon Room on Hollywood Boulevard for four nights only in the all-new immersive show HOLLYWOOD AND VAMP. A mix of immersive and musical theatre, the show utilizes the hipster venue to full effect by inviting guests into the spacious, swanky bar before luring them into the theatre for more food, drinks, and a musical showdown between bloodsuckers, both good and evil. While the ambitious experience still had a few things to work out on the opening night, it showed major promise as a year-round offering with the potential of developing a solid cult following. What's more, they are offering a special discount code for the final two performances! Use "QUEENTHEDA" for $10 off tickets.
The premise is simple. Vampires are part of the Hollywood food chain and until recently, mixing with bloodsuckers was considered a dangerous idea. Yet Hollywood Queen Vamp, Theda Bara aims to change the status quo by inviting guests into her previously "vamp only" bar. The night begins as doors open and vampire hosts are waiting to lead us to the second level of The Bourbon Room for the initial reception. On our way up we are told to keep our wits about us and given a few hints that vampires are not to be trusted. But who cares, there's a bar. Right? (Drinks are not included in the price of the ticket.)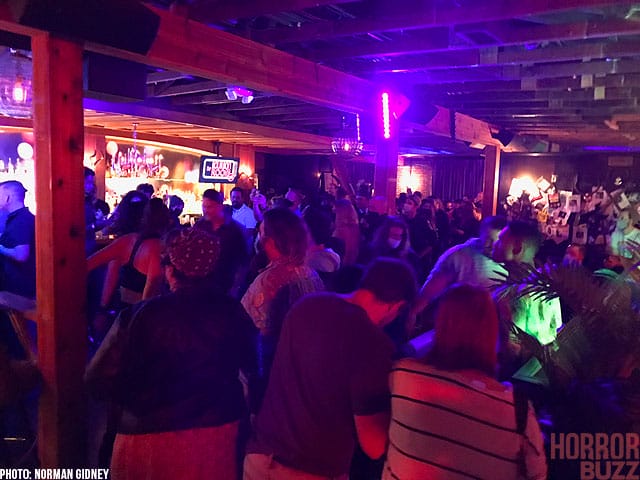 Grabbing a drink to calm the nerves, we wander a room teaming with tamed vampires and other visitors. Despite their best efforts to put on a welcoming fang, er, face, they aren't great liars. The talented cast rides a fine line of sexy camp and veiled threats while setting the scene for a messy battle ahead. Soon enough Theda Bara arrives to greet the crowd. The ringleader of the night's festivities Theda takes her perch on the bar to address the room of revelers and welcomes all to her "Safe" club.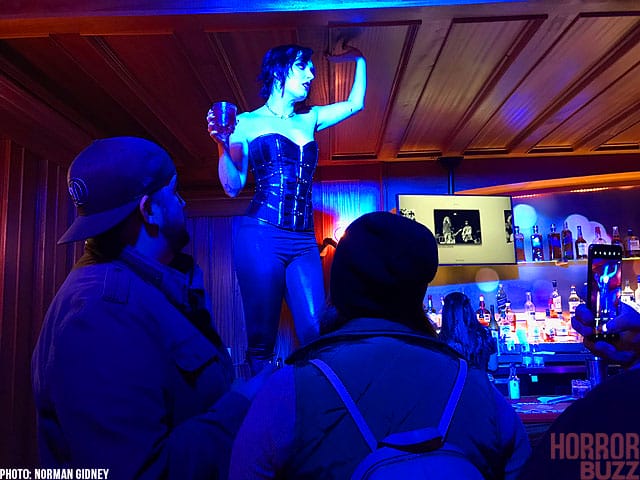 What really works in this portion of the show is the solid performances from the actors working the crowd. These fine folks have to provoke the audience into opening up while conveying a layered story of vampire castes and impending conflict. There are show beats scattered throughout this first act that includes voluntary bloodletting, a waitress looking for band-aids to cover her bite marks, a smarmy troubadour playing his own brand of music, and the occasional body being dragged ever-so-obviously into the kitchen. Too, we are encouraged to explore the details of the room including one fun easter egg in the form of a payphone with numbers that you can call to get more storyline.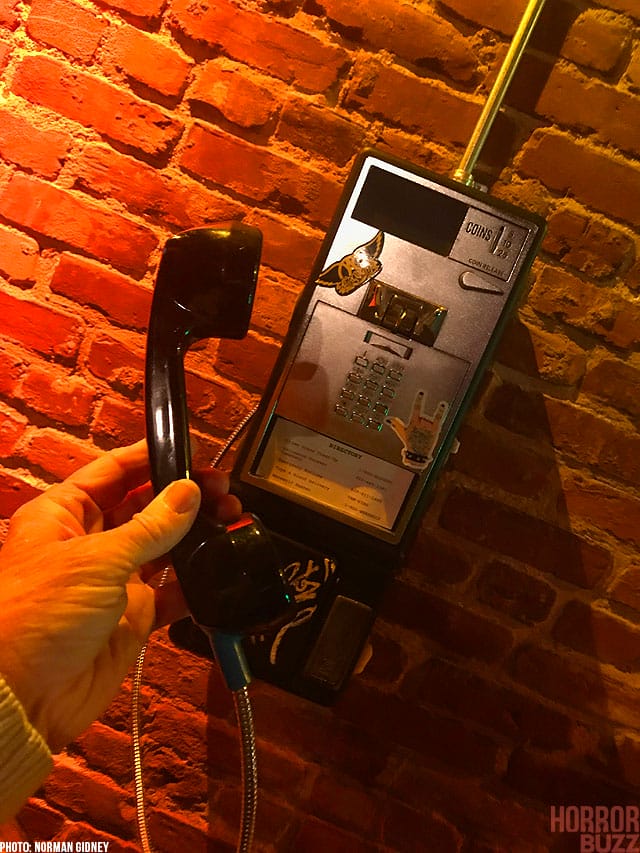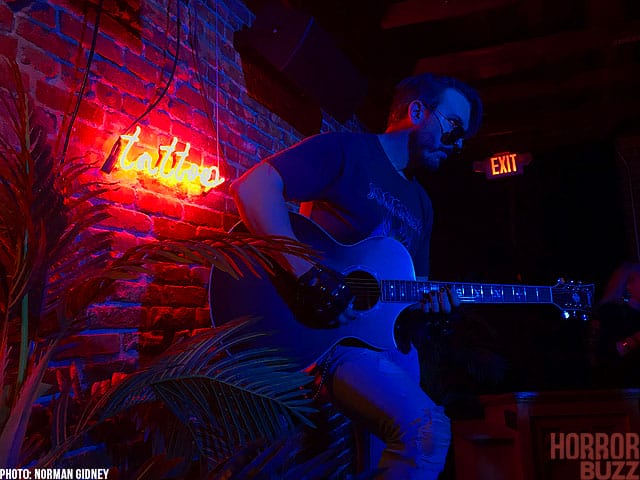 It is showtime and we are told to make our way into the theatre. The seats are first come first served, but the venue is intimate enough to offer a great view from anywhere. The show begins with a rendition of Welcome to the Jungle and we soon learn that this is one huge trap. (Those darn vamps.) Still, there are a few good bloodsuckers hoping to save us from eternal life and a dependency on plasma of any kind. The show mixes a sort of jukebox musical with story beats in between to move things along resulting in an infectiously good time.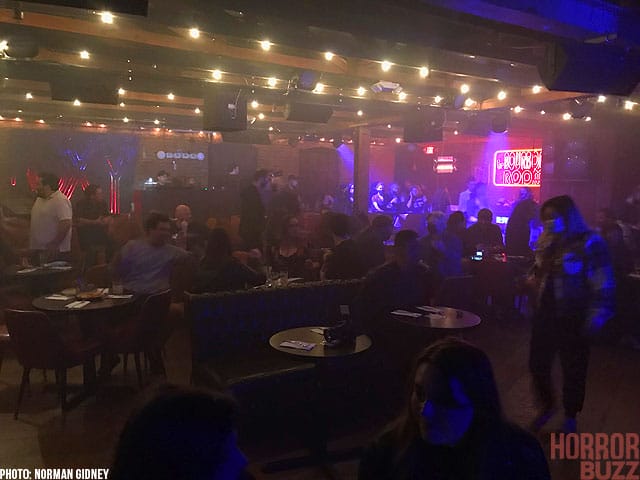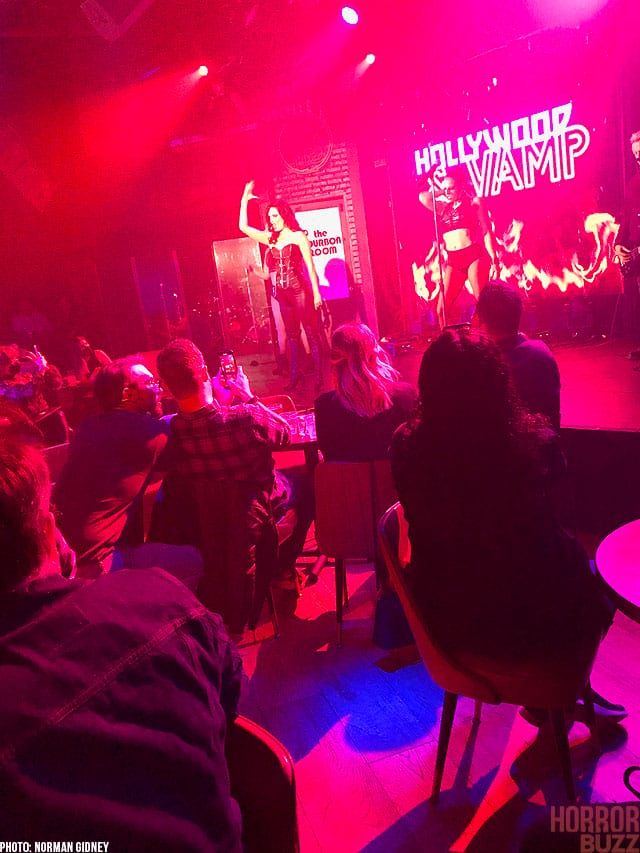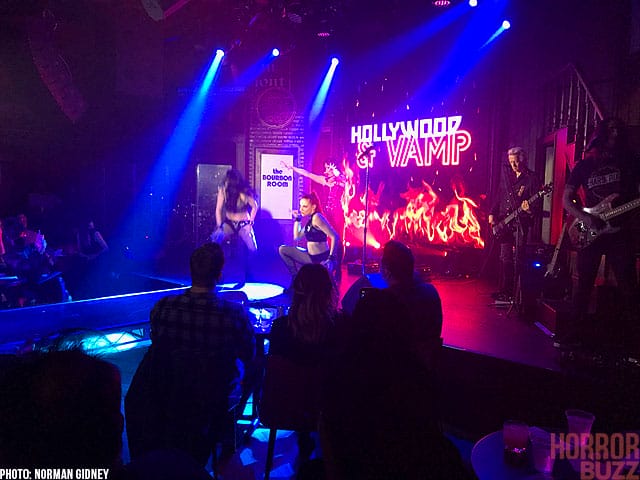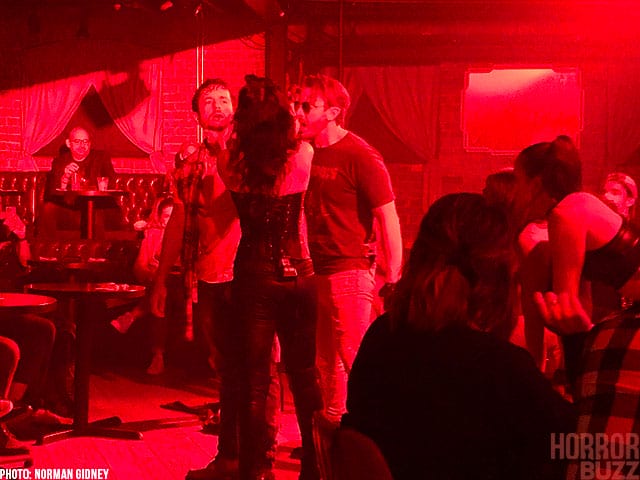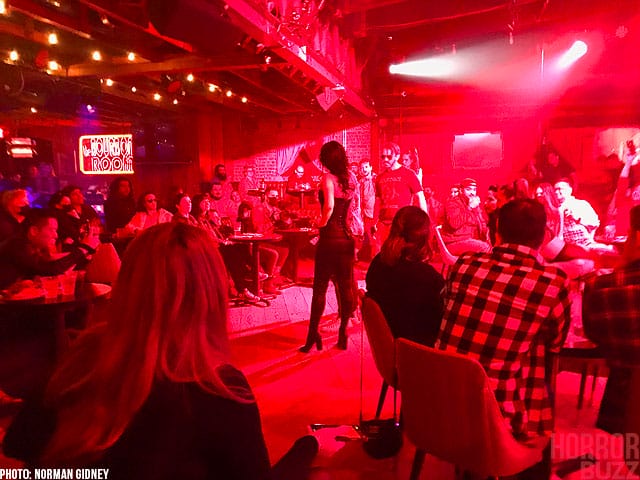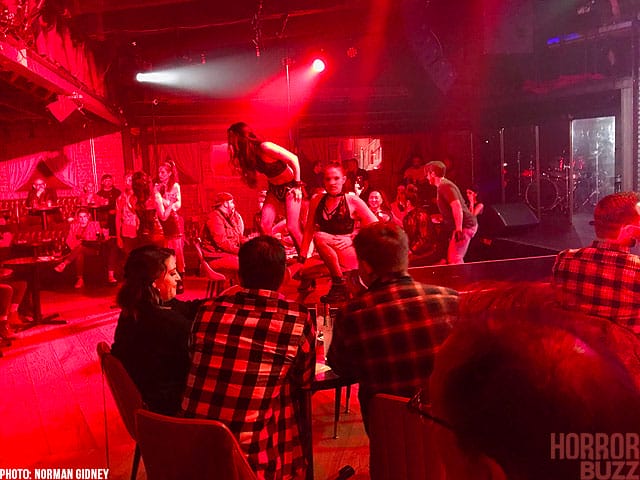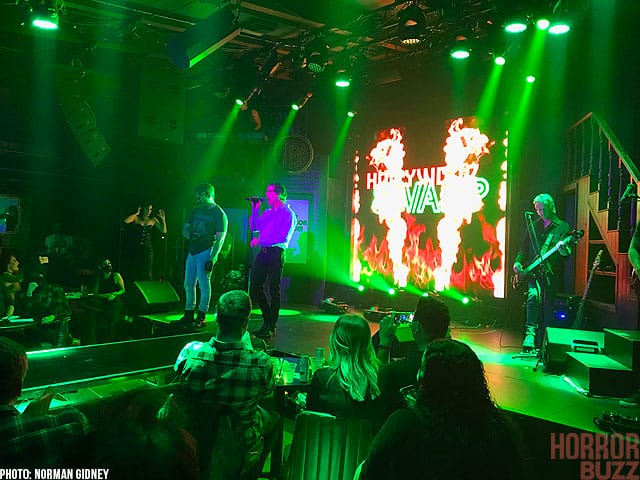 There are a few things that will need some work for this to really become a hit. At $75  a ticket, this is a little steep for a two-hour show set in a lounge and bar. Food and drinks are not included in the cost of the ticket. One specialty cocktail is included, but if you order off-menu, you are on your own. Another note I want to offer is that there should be at least two more numbers added to the show portion of the night. The performers and musicians were kick-ass for the most part and I really wanted a bit more time in the chaotic, rock and roll vampire atmosphere. I guess the major note is "more." There needs to be more. Yes, a backhanded compliment but one clearly indicating they are on the right track.
HOLLYWOOD AND VAMP is not perfect but it's close. This has huge promise and maybe even the potential of becoming a Los Angeles cult hit given enough time and money. With a few tweaks here and there, this could be big. Regardless, this is a sleek, bloodsoaked night on Hollywood Boulevard at one of the coolest venues around. There are only two performances left so, get your tickets now.
FOUR WEEKNIGHTS – OCTOBER 19 & 20 and OCTOBER 26 & 27
More information and tickets are now available online at
http://hollywoodandvamp.com or at The Bourbon Room, priced at $75, which includes full access
to the show and a specialty cocktail, to get the fun started.