When it comes to childhood memories, I've found that over time they slowly begin to fade, like sand slipping through my fingers. This is, of course, a natural and common occurrence for all adults. The older we get, the more crammed our minds become with day to day tasks and responsibilities that crowd out the earlier, more entrenched memories. Of course there are exceptions, as some youth-age flashbacks are so tied to what makes up my identity I could never forget them. This is especially true with the first time I remember my Horrific Origin of being genuinely scared by a work of fiction–Scary Stories to Tell in the Dark.
To add context, I've been a fan of all things horror-related my entire life. As a child of the 80s, it was practically a prerequisite to become ingrained in the culture of watching classic slasher films with your friends on a Friday night. I've had the discussion with others in my age group now regarding the fact that we all grew up watching rather violent movies when we were so young…but that's just how things were then. Times may be different now, but my love and nostalgia for that particular period in my life has only grown. 
Maybe it was just the type of kid I was, or perhaps something inherently deeper in who I am, but I don't recall ever feeling legitimately scared by any of those movies. Thrilled and fascinated, yes, but never wanting to go run and hide under the covers. I've given some thought as to why this is, and have come to the conclusion that I simply allowed myself to become immersed in the story as it unfolded, and nothing further. I didn't lie awake at night replaying horrific scenes in my head and questioning what that sound was outside. 
When I wasn't binge-watching the latest slasher or creature feature, I was buried in a book. Naturally, I gravitated towards horror stories more than any other. This is where that aforementioned being terrified by a work of fiction comes into play. Nothing stands out more for me in this category than Alvin Schwartz's Scary Stories to Tell in the Dark. Debuting in 1981 and drawing heavily from the folklore of urban legends, the first book in the trilogy of collected tales quickly rose in popularity amongst school-aged kids (most of whom had never been exposed to stories and art of such horrific nature). And oh, that art…
I distinctly remember staring at the pages containing the gruesome black and white images by Stephen Gammell and feeling utterly terrified. It is my earliest recollection of seeing a picture inside a book and feeling true, all-consuming fear. And I wasn't the only one. My friends and I would attempt to leaf through the pages of those books and take in the creepy, and at times downright gory, depictions contained within. More often than not, we'd shriek and shudder in fright and slam the books shut. Despite this, I couldn't tear myself away.
It wasn't long before parents caught on to the content of the books, and many were none too pleased. All three titles wound up on banned book lists, citing the stories and artwork as disturbing and too intense for children. Instead of being angry about this, Schwartz rejoiced about the outcome, saying that it was great publicity. 
He wasn't wrong. Although frustrated parents and school officials tried their best to keep the books out of the hands of impressionable young kids, the stories became legends in their own rights. The more taboo they were considered, the more youth clamored to get a hold of them. As far as I was concerned, I was undeterred by the overwhelming sense of dread that accompanied every reading session. I was scared, slightly traumatized, and shaken – and I wanted more. I snatched up and devoured the subsequent sequels, becoming conditioned and accustomed to the way they made me feel. Even at that age, the prevailing thought I had was that I wanted to tell stories just like those.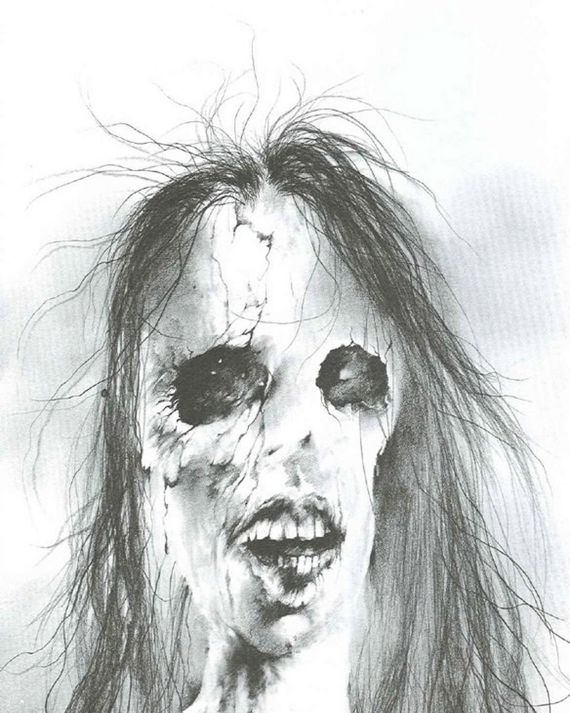 At 11 years old, I stumbled across a short story contest run by the local paper. It was during Halloween and was specifically for scary stories. To my delight, it was open to all ages, and by the end of the day, I had my short story written and ready to be submitted. It was a simple tale about a woman driving on a desolate country road who encounters the ghost of the dog who attacked her as a child. While it was no my Scary Stories to Tell in the Dark, I felt proud to have created something authentically spooky.
I was hopeful, but realistic. There were adults entering this contest as well, and my story would be up against theirs and all the others. When my Mom received the call that I had won first place, we were both so excited and surprised that it took days for us to come down from that high. The story, along with my picture, was featured in the newspaper that Halloween. The sense of pride and joy I felt was unmatched. I knew at that point there was only one thing I wanted to do, and that was to continue telling stories for people to enjoy for the rest of my life.
That desire never waivered, and now as an adult, I'm finally able to make that dream come true. As a horror film reviewer and columnist, I have the enviable opportunity to watch movies in the genre I love and talk about what I liked (and didn't like) about them. I'm also a comic writer with a content creation company I co-own. While horror isn't the only brand we write about, I do have the opportunity to dabble in it, and more importantly, I get to satisfy the aspiration I've had my entire life. I get to make people feel something. 
My hope is that somewhere out there is a child discovering something I've created for the first time, and becoming inspired by how my words made them feel. Much like how I felt experiencing Scary Stories to Tell in the Dark all those years ago. It's a legacy I hope to leave behind long after I'm finished telling stories of my own.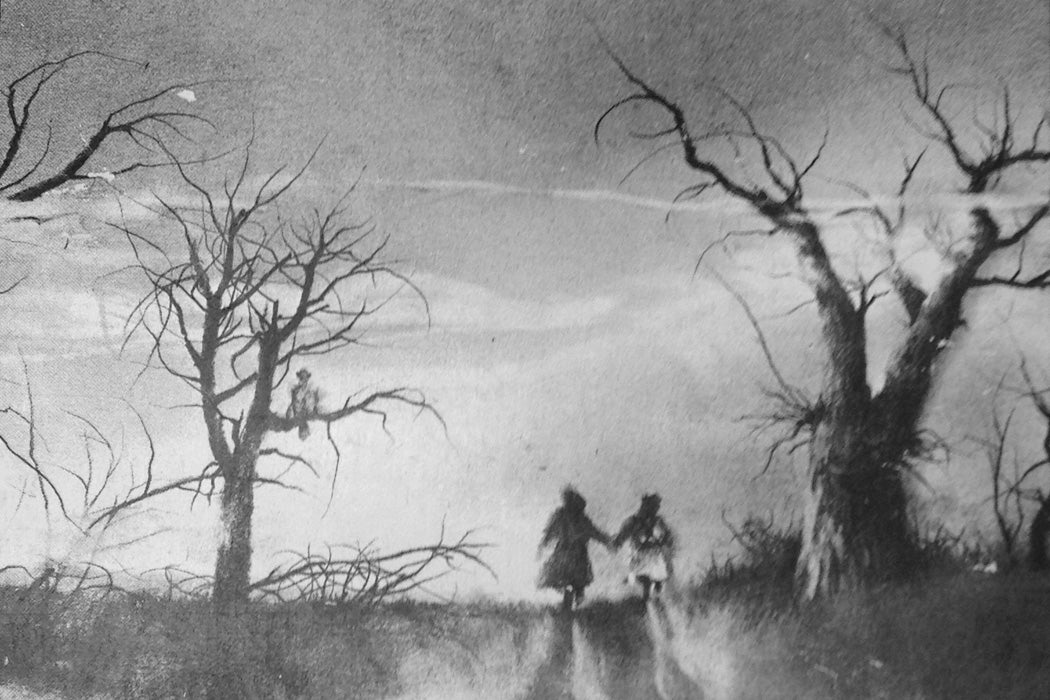 Hopefully you've somewhat enjoyed the Scary Stories to Tell in the Dark nostalgia on our latest edition of Horrific Origin and we'll see you next time with Brandon's take on Halloween–just in time for Halloween Kills finally being released–don't miss it!
Horrific Origin –Scary Stories To Tell The World