The fog continues to roll in throughout southern California with the latest being Six Flags Magic Mountain's FRIGHT FEST.  The Halloween event kicked off Saturday, Sept 11 and runs select days through Oct 31. What sets this particular theme park haunt apart from its comeptition is how they do things and how accessable it is to first time haunt goers. Fright Fest is the perfect way to ease in to the haunt world without breaking the bank and making sure you have fun doing it.
How things are done
Unlike other theme park haunts that sell a separate hard ticket for the night time scary fun, Six Flags Magic Mountain Fright Fest gives access to everyone in the park after the sun sets. Normal daytime ticket holders, seasonpassholders, and the average guest watch the park become creepier as the daylight fades. Full access remains to the entire park. But there is a darkside.
Those brave enough can venture into the multiple scare zones located throughout the park and, for the fearless, wristbands can be purchased at the front of the park that grants access to the 6 haunted mazes throughout the park.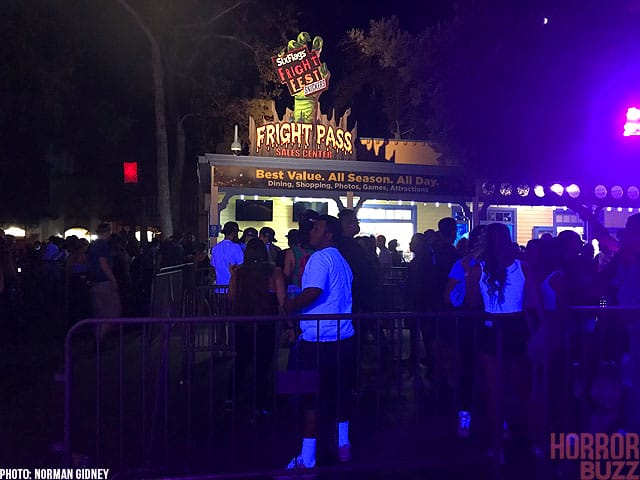 Opening
To kick things off, parkwide announcements are made that things will become a little scary. Then, at 7 pm, the monsters are finally unleashed. Where you ask? Near the entrance of Twisted Colossus. Fog billows forth and wave after wave of gnashing ghouls and twisted clown pours out into the park for frenzied fun. This feels like the beginning of Halloween.
Scare Zones
As mentioned, there are multiple scare zones, 8 to be exact. City Under Siege, Demon's Door, Nightmares: A Twisted Fantasy, Terror Rising (New), Exile Hill, TERRORtory Twisted, The Deadzone (New), and Witches Lair. All vary in degree of intensity and atmosphere, but we do have a favorite.
Demon's Door
Starting things off is the demonic delight known as DEMON'S DOOR at the ntrance to the park. This really is a great scare zone from the blacklight sets to the stellar talent and make up, we have a phenomenal opening to the park's offerings. You can interact with the monsters if you are brave enough or you can sidestep things via alternate routes.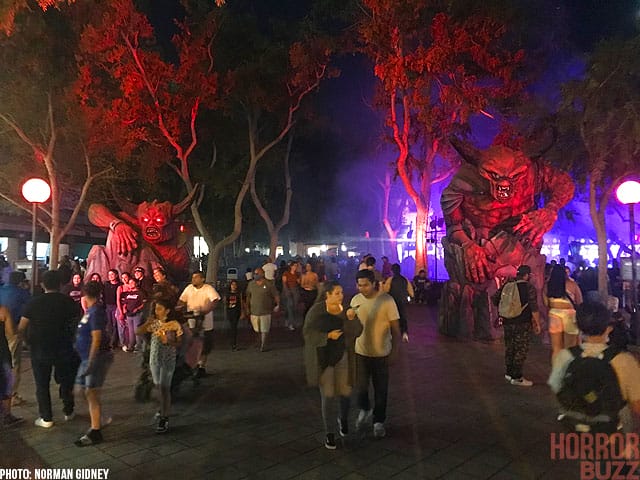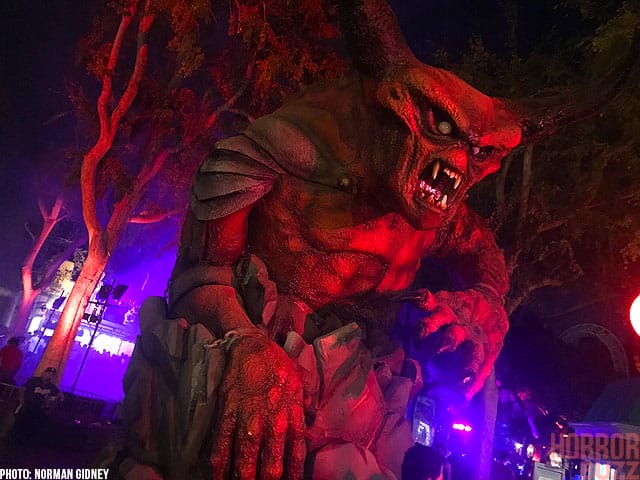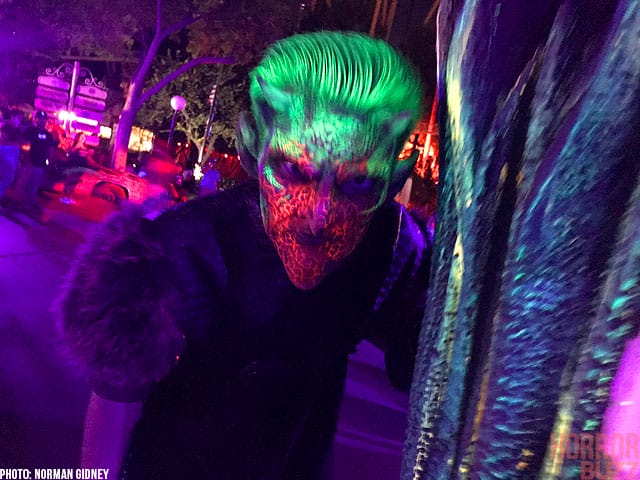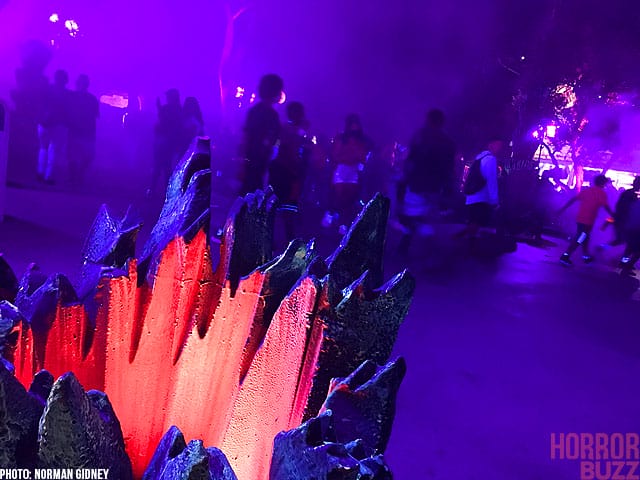 TERRORtory Twisted
Veering to the right and heading toward Full Throttle we cross under the Superman ride and head into TERRORtory Twisted. This Steampunk-inspired scare zone was a bit sparse on our visit. The talent that was there, however, were working a large space crawling with people and doing an admirable job.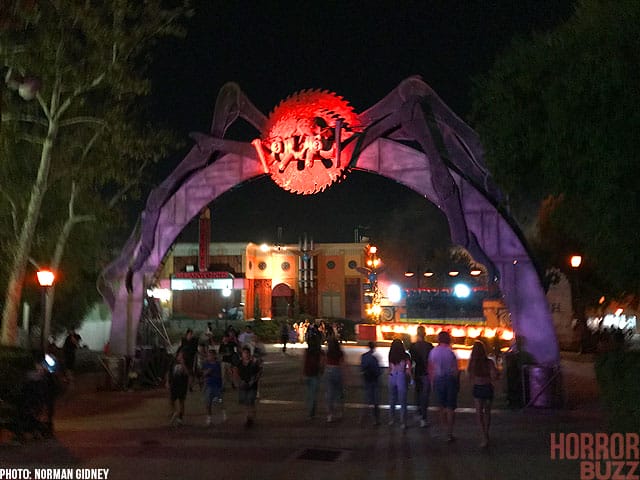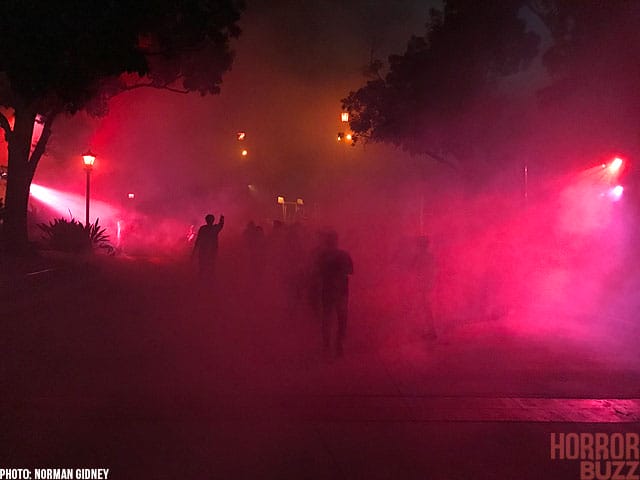 City Under Siege
As a full-fledged clown-hater and coulrophobe, I can't say enough about the talent in the Cisty Under Siege scare zone. Nestled in the tiny appendix leading to Batman: The Ride, CUS totes rage-filled clowns lurking around every corner. If you are into the art of sliding, this is the spot to sit and watch.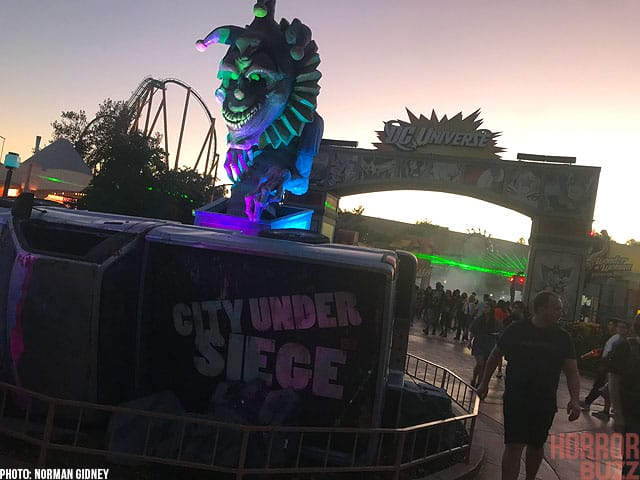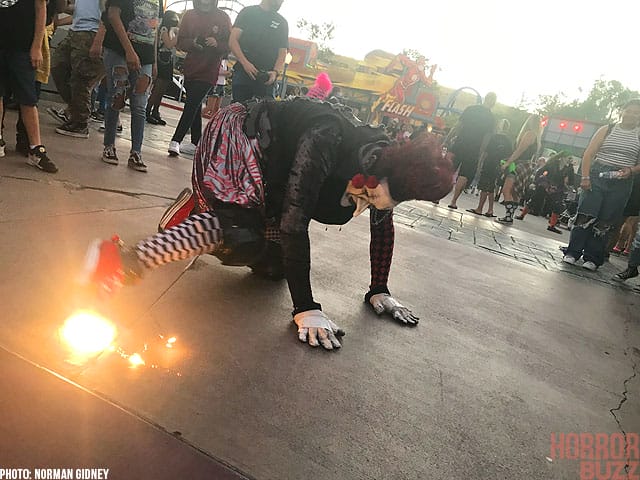 Witches Lair
Witches Lair is a rather sparse scare zone located in the expansive courtyard in front of Riddler's Revenge coaster and the Justice League dark ride. Fog, wooden fences, and scant lighting offer visitors a place to explore and to perhaps meet a witch. The talent that we encountered here was pulling double duty both entertaining and policing the crowds and keeping them from climbing the sets. This is another great intro scare zone for scare-curious thrill-seekers.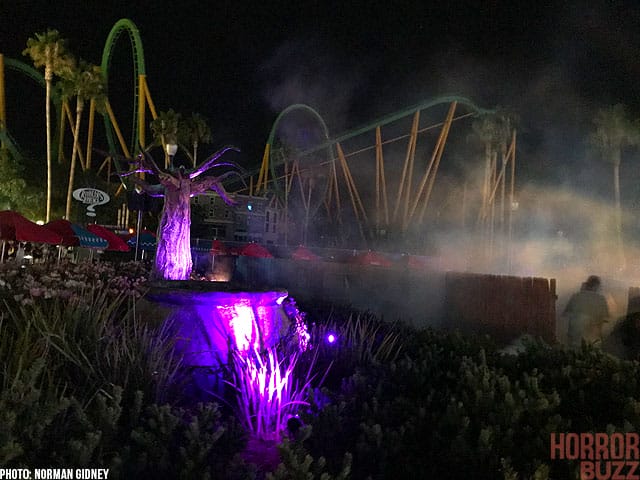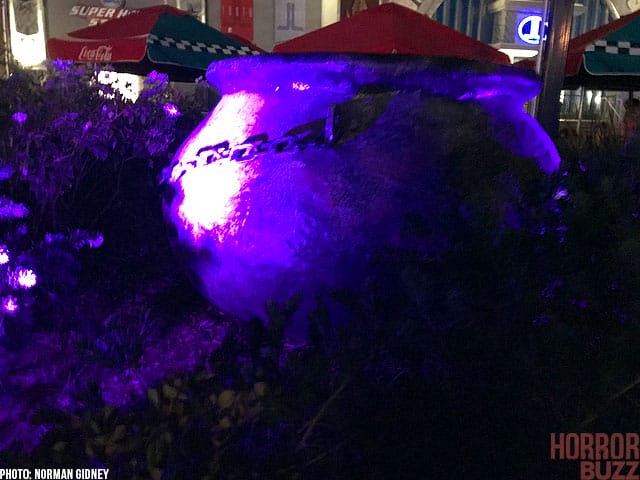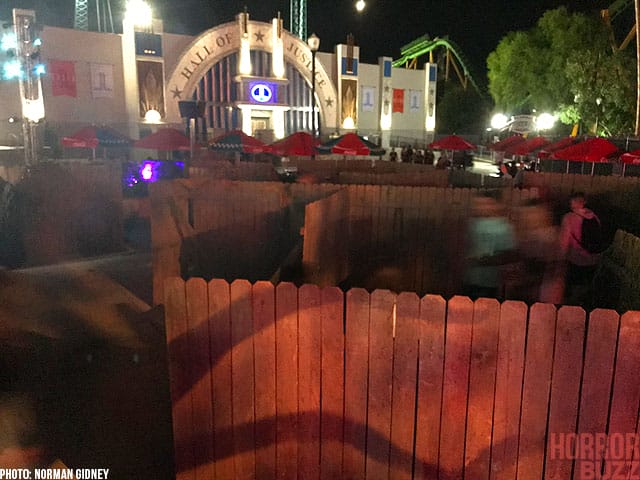 The Deadzone
The brand new area THE DEADZONE brings techno-80's neon grunge glam to the back of the park for a fun, edgy area of frights. Perched between West Coast Racers, Apocalypse, and Aftermath 2: Chaos Rising, this section is another example of freeform scares amidst placemaking. Another job well-done.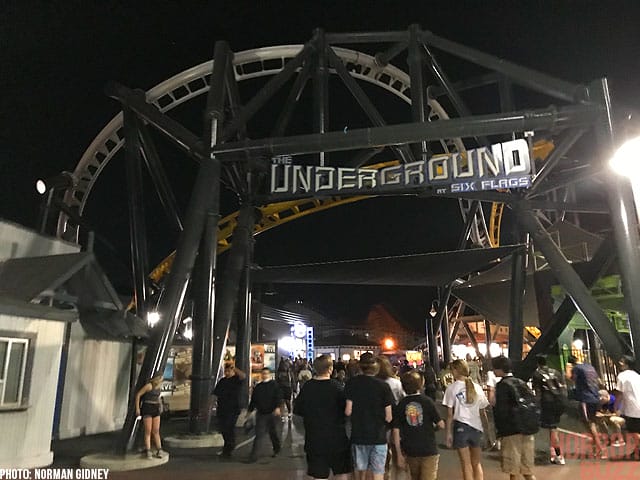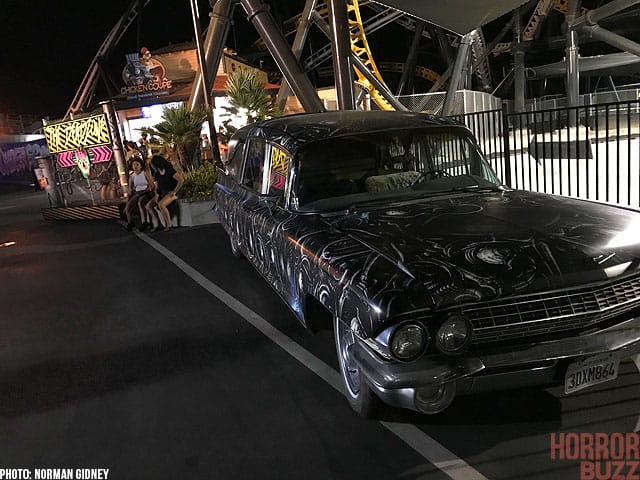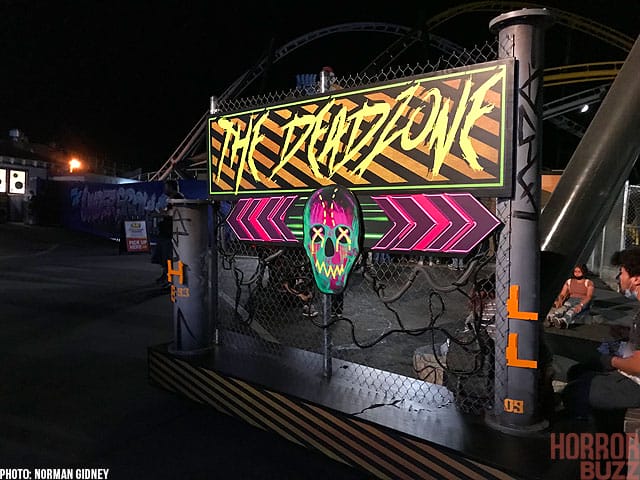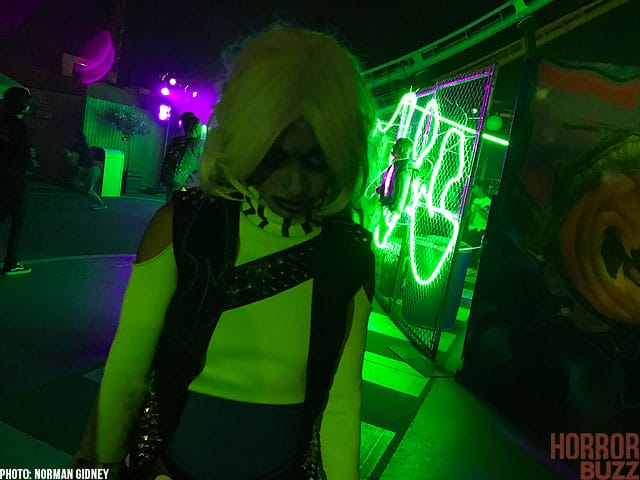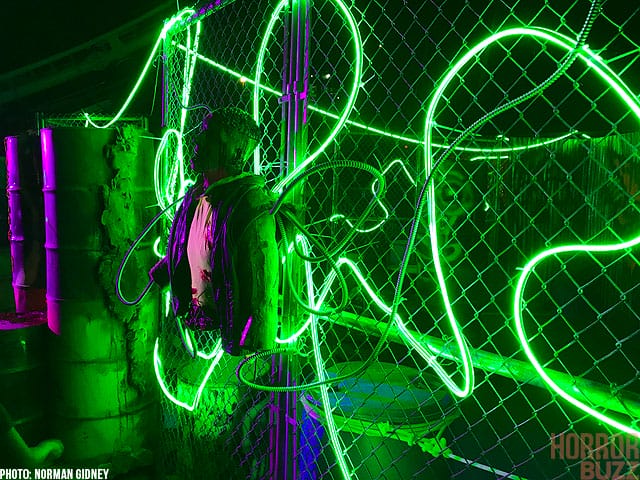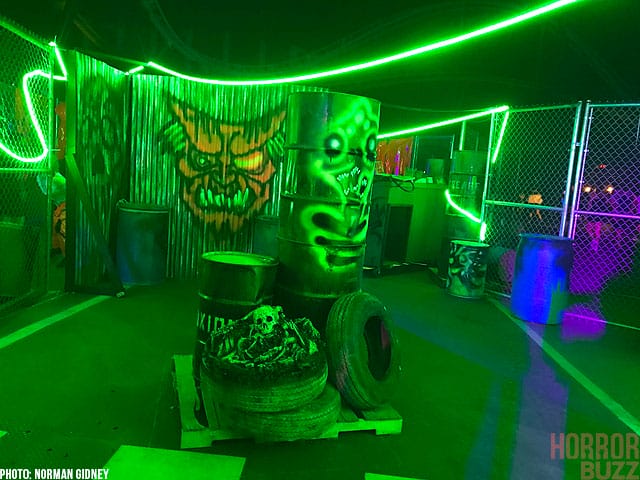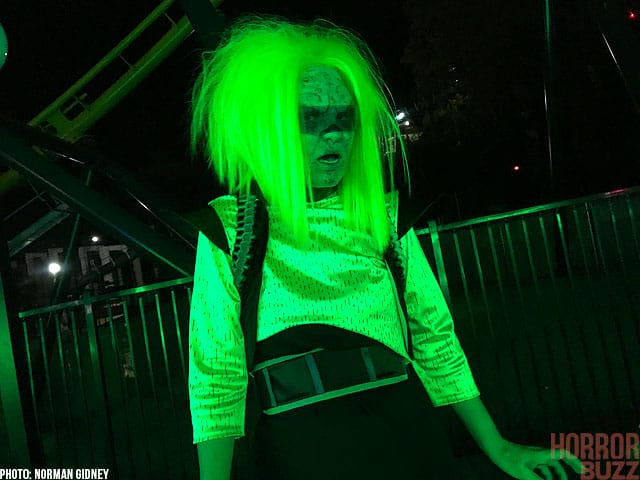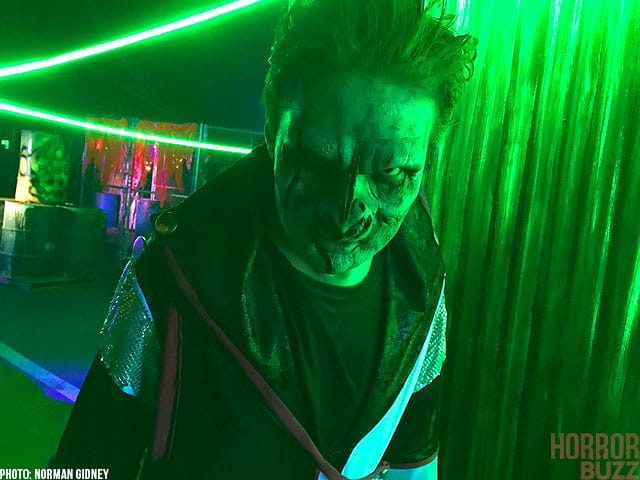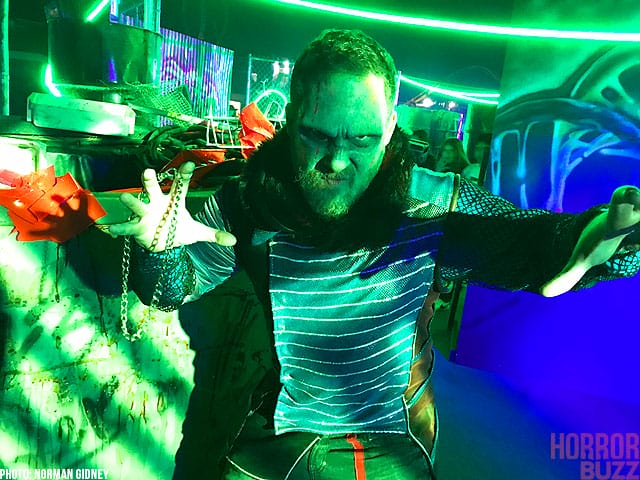 Exile Hill
Of course, we must pay our respects to the Willoughby family atop the hill with a visit to the Exile Hill scare zone. Scattered about the fog-shrouded peak are the footmen and staff to the Willoughby family. Or rather, their animated mortal coils. At the center of the action is Innocence, the glacially paced ghost slowly skulks around the shadows with her teddy bear in hand, randomly setting laser focus on her victims and pursuing them.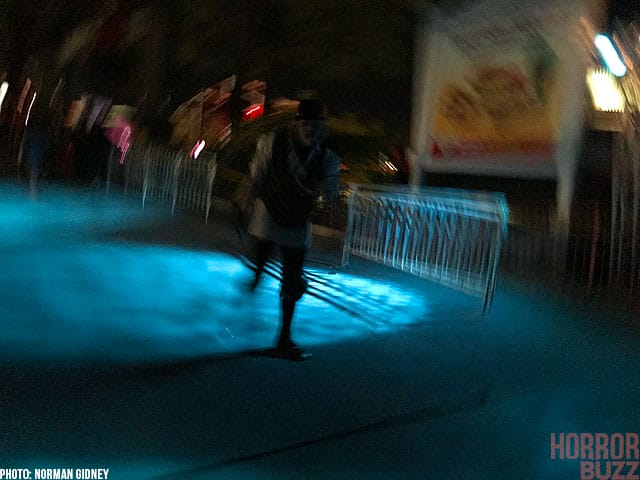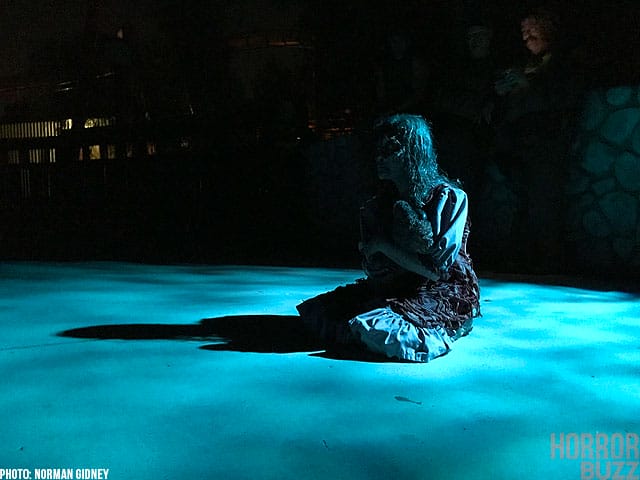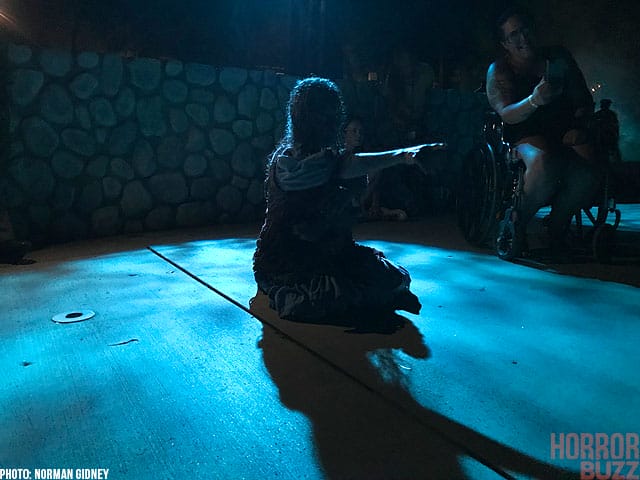 Nightmares: A Twisted Fantasy
Still the best scare zone in the park, Nightmares: A Twisted Fantasy clouds visitors in a fuschia glow of blacklight madness populated by twisted fairytale creatures and characters. Protected by a canopy of trees as old as the park itself Nightmares hosts lanky stiltwalkers and ground-level performers that truly interact with the crowds passing trough their section of the park.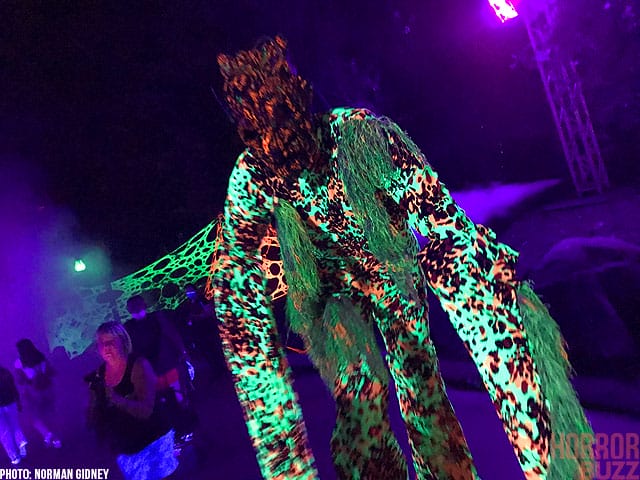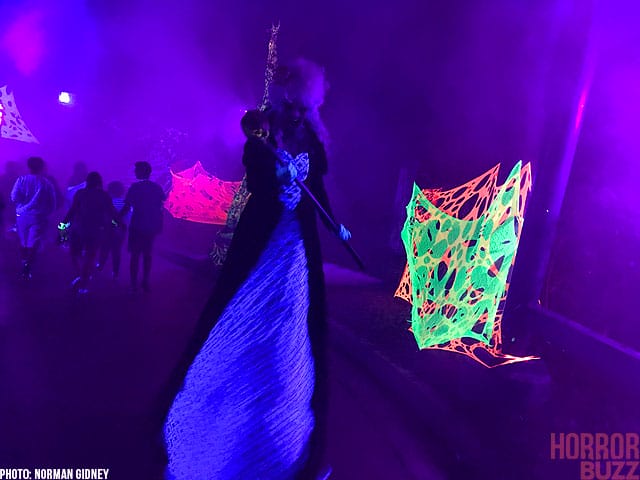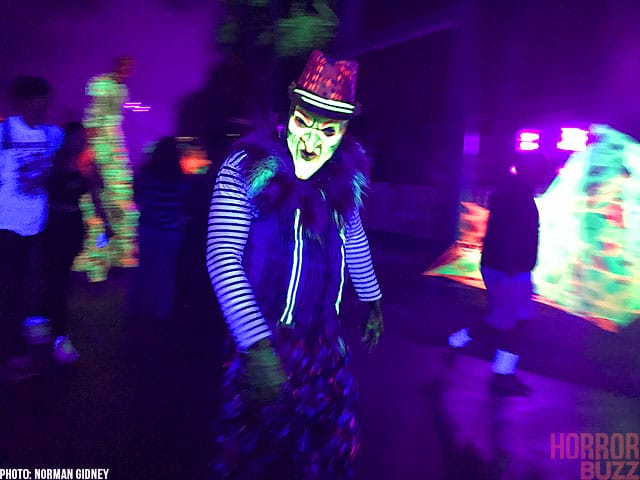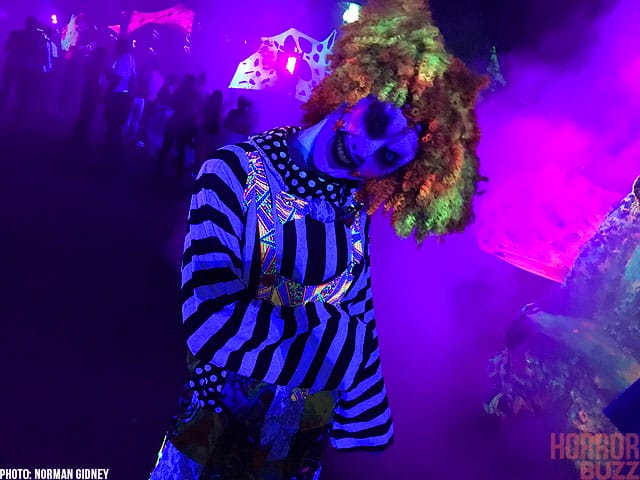 While there is nothing that can touch the energy level by the performers in City Under Siege, there isn't a single area in the park that matches the oddly enticing interaction and mischevious play that the talent in this section acheives. Not the least of which is of course the iconic Witch Lorraine Luraine. Find her. She will offer you a litany of beauty treatments that may not leave you feeling so well, but you will look great.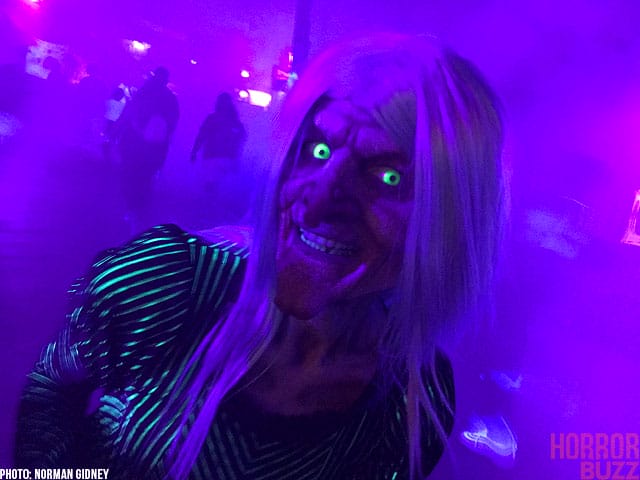 </cneter
Terror Rising
Rounding out the scare zones is the new TERROR RISING section of the park. Situated on the path from the entry plaza up to X2, TERROR is a creepy jaunt through the graveyard. With interesting lighting choices that mix strobe and crimson wash, we have a sufficiently forboding section that greets visitors as they make their way up the mountain.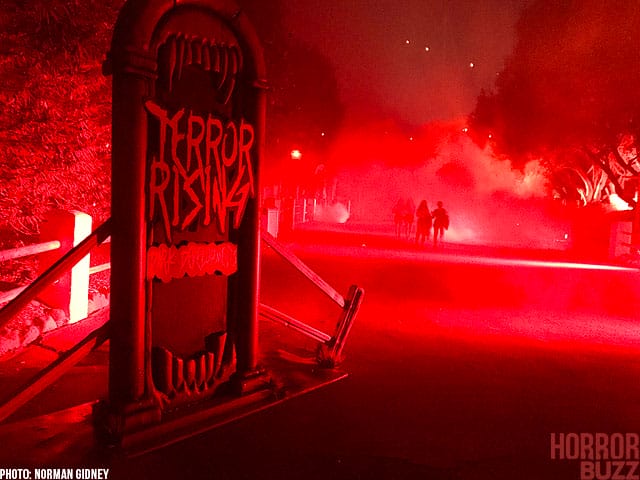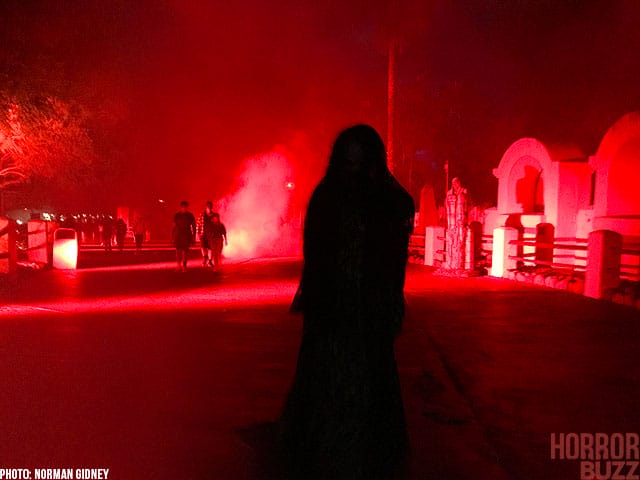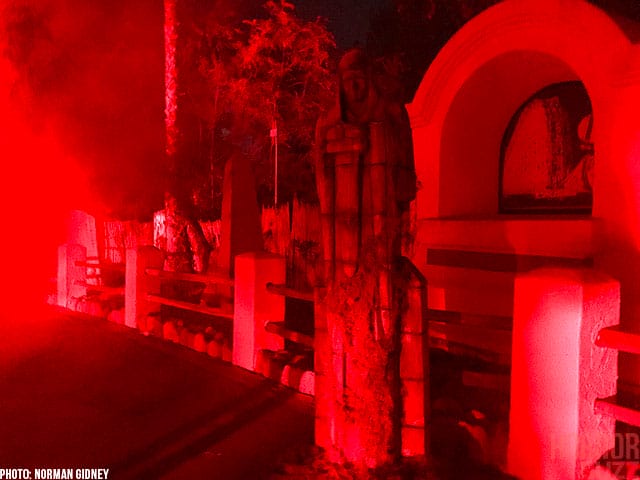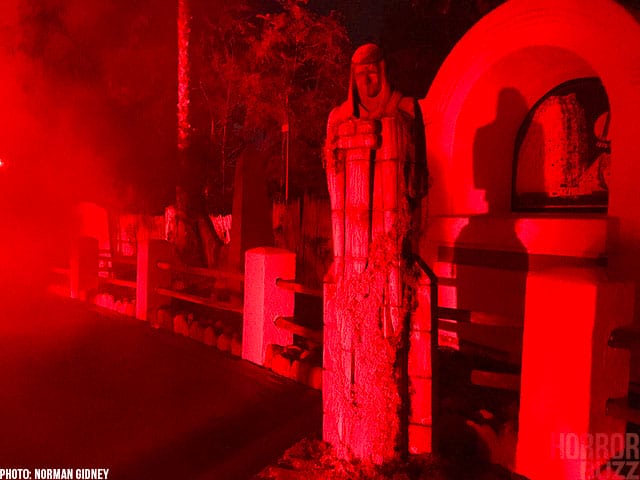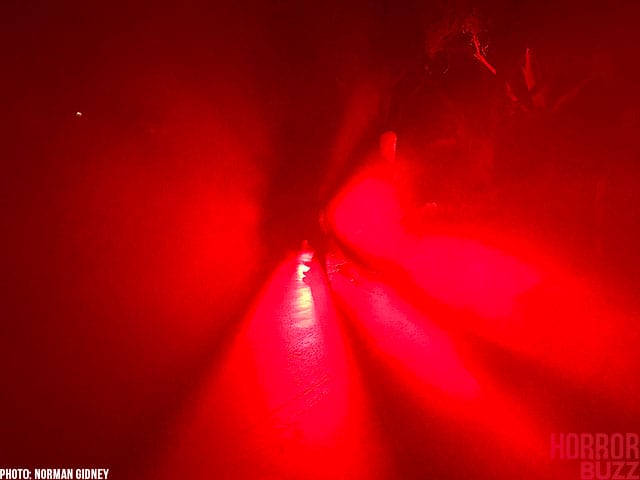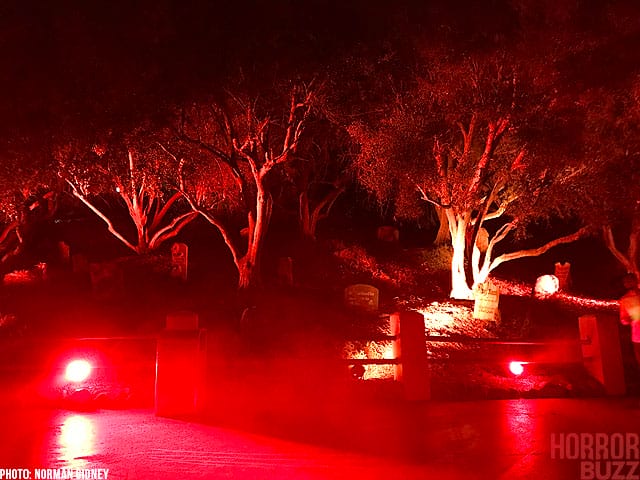 Mazes
This year there is nothing new in regards to the mazes being offered. That's not to say it isn't worth seeing, especially as a starter haunt for those interested in scares.
Aftermath 2: Chaos Rising
Aftermath 2: Chaos Rising is the epic brainchild of Fright Fest and HorrorBuzz friend David Wally that utilizes the discarded set pieces from the Batman Stunt Show to create an apocalyptic journey. Is it good? Well, the sets are great. The set up, if you catch it, is that scientists are trying to contain a virus while you, the guest, are making your way to safety. During our trip through, there weren't many actors but the ones that WERE there were solid.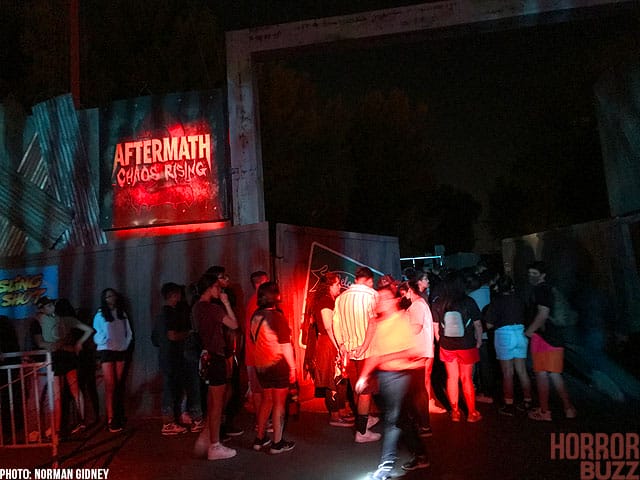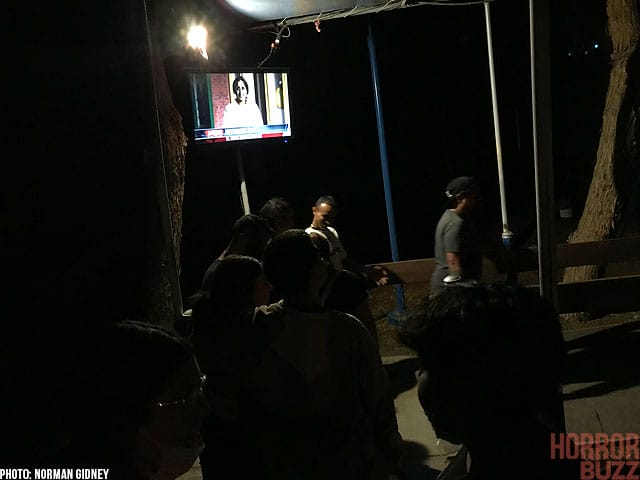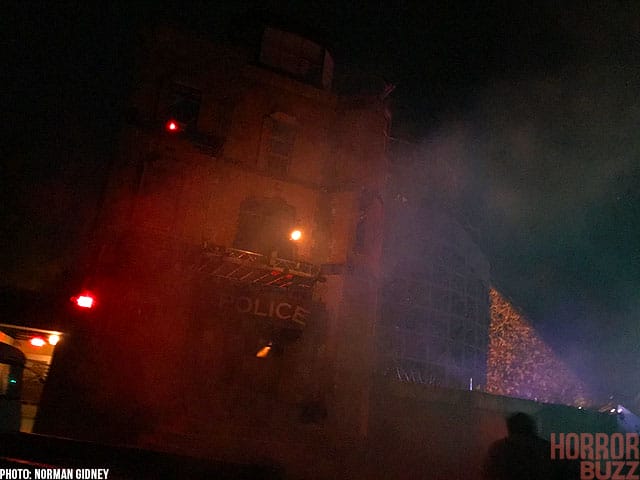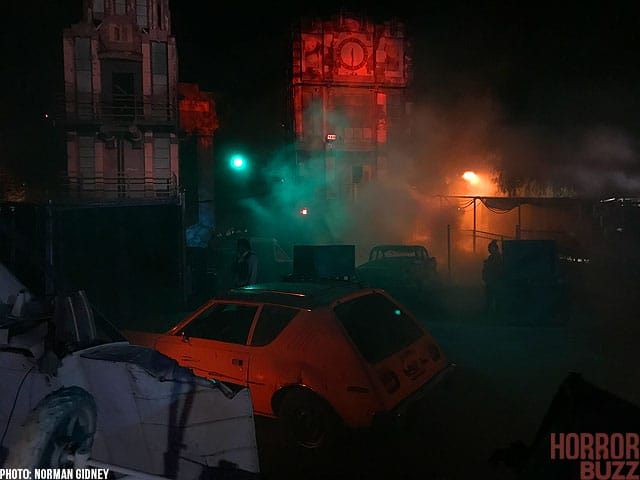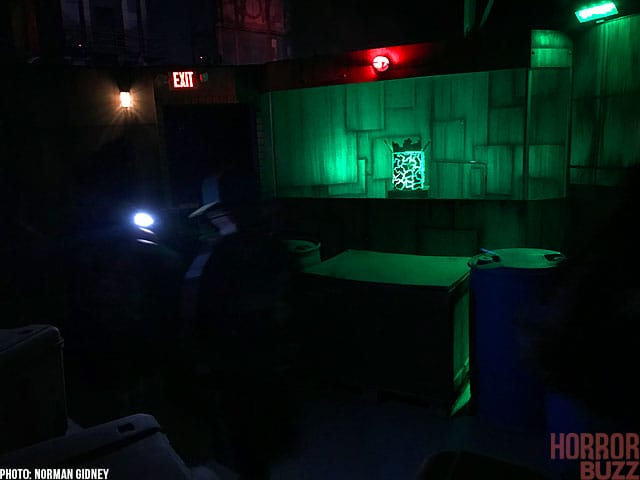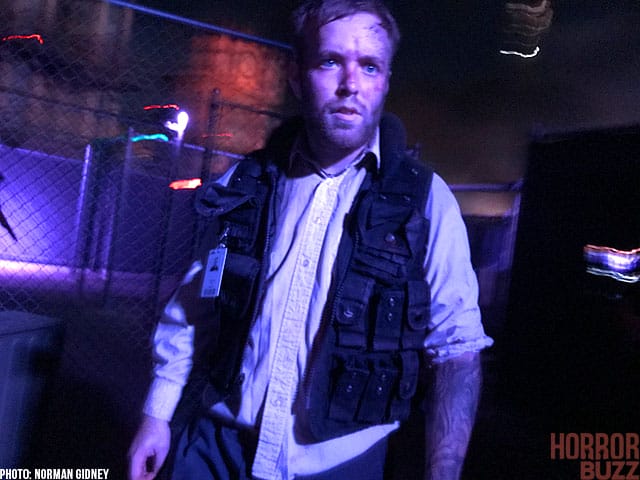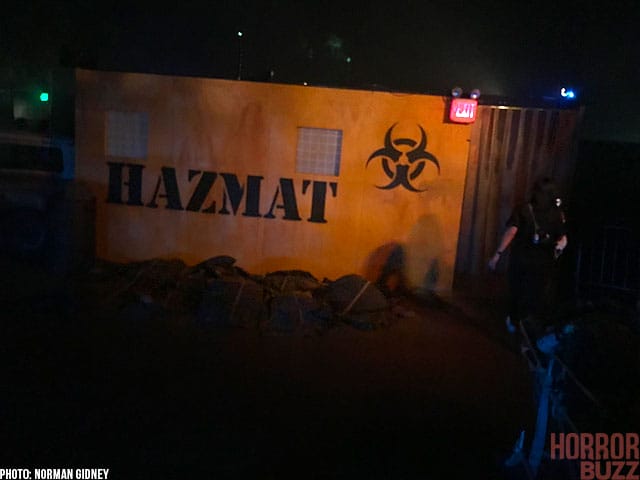 Condemned – Forever Damned
A short and sweet walkthough, CONDEMNED sports beautiful sets and production design while not exactly setting up the most effective scares. The set up is simple, we are going into a pretty rundown dwelling that is rife with roaches, creepers, and other unmentionables. Still, if they really wanted to punch things up in here, we would get some fog or haze to make things a little murky.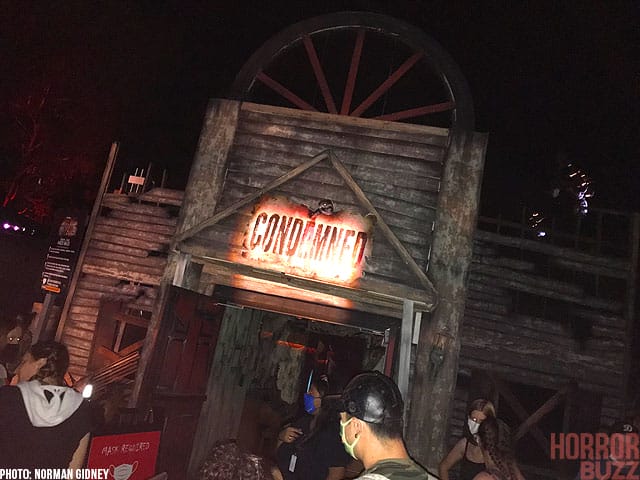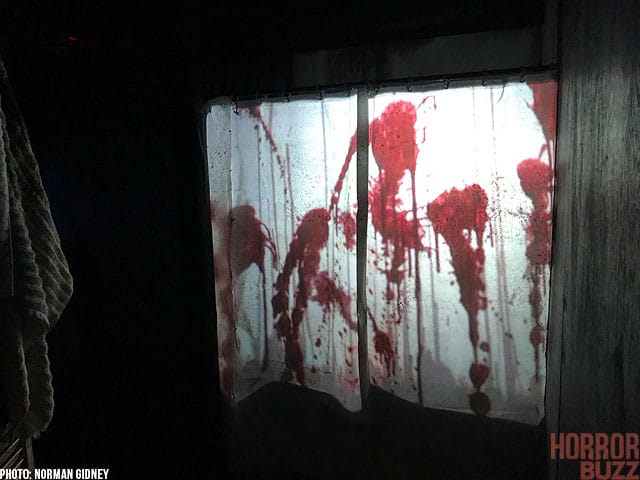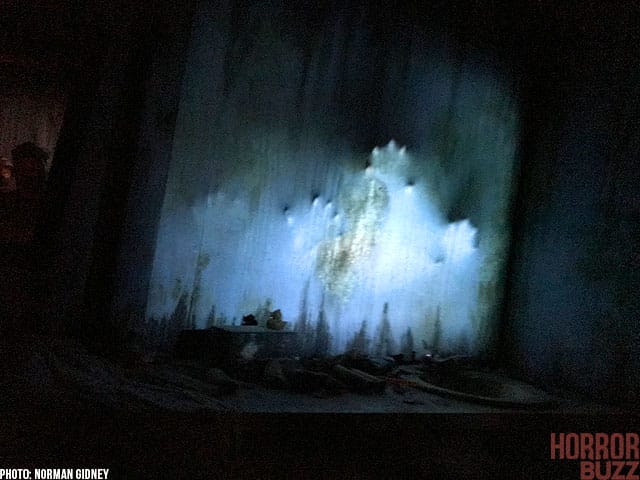 Ghostober Presents: Willoughby's Resurrected
Meanwhile over at the Willoughby mansion we see that Ghostober has invaded the dwelling. Yes The Travel Channel's Ghostober line of programming has moved into this house on the hill. Populating the rooms with easter eggs and references, we actually get an overall beter maze than in years past thanks to what is clearly a supplemented budget. Sharper lighting and a sprinkling of new props and gags make a visit to Willoughby's worth the time.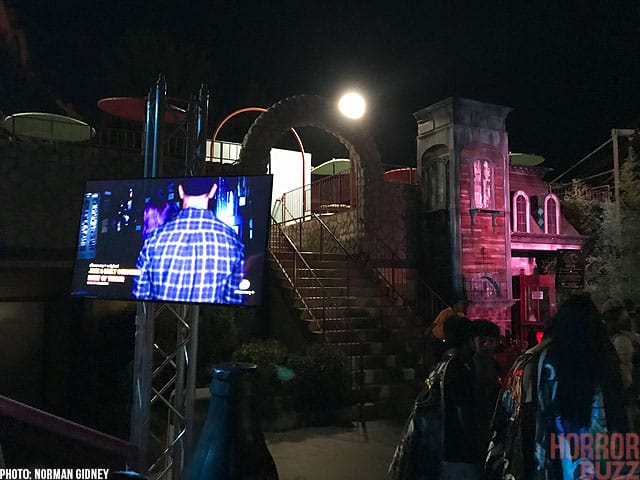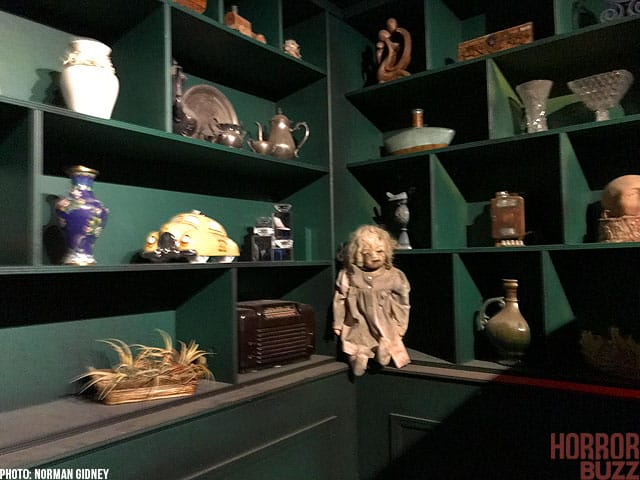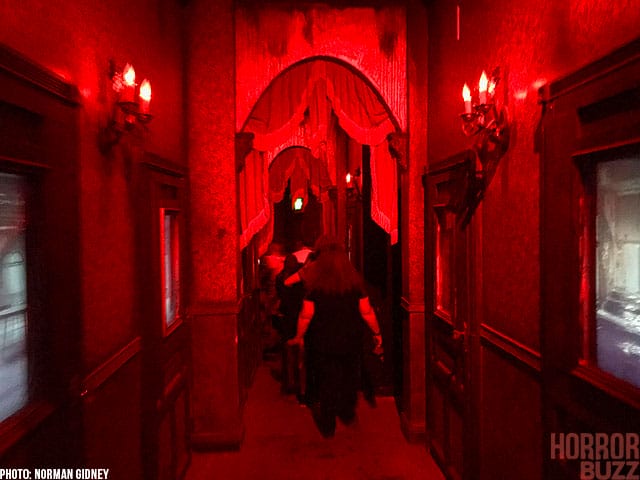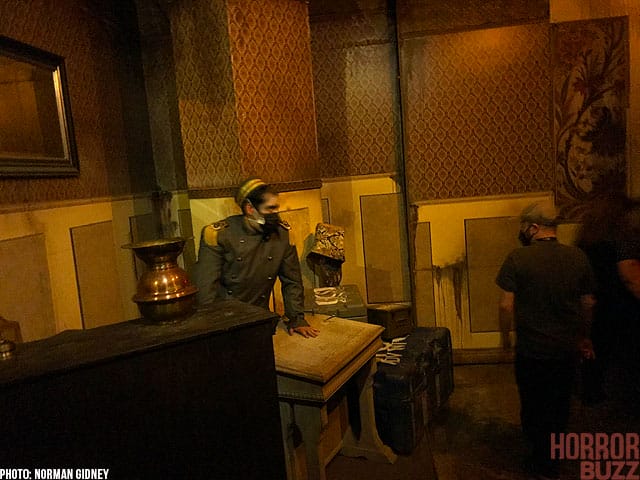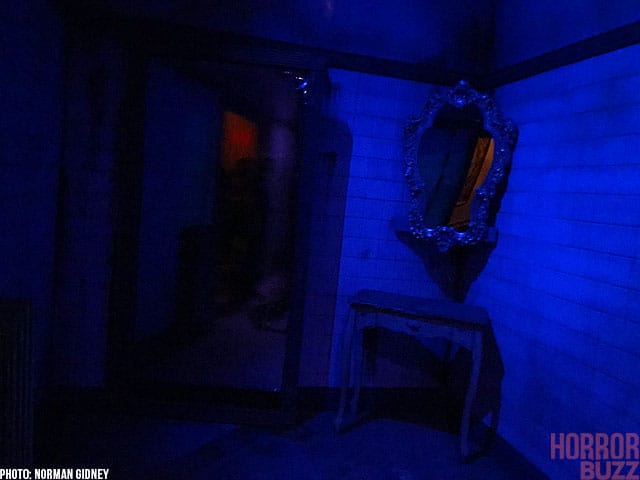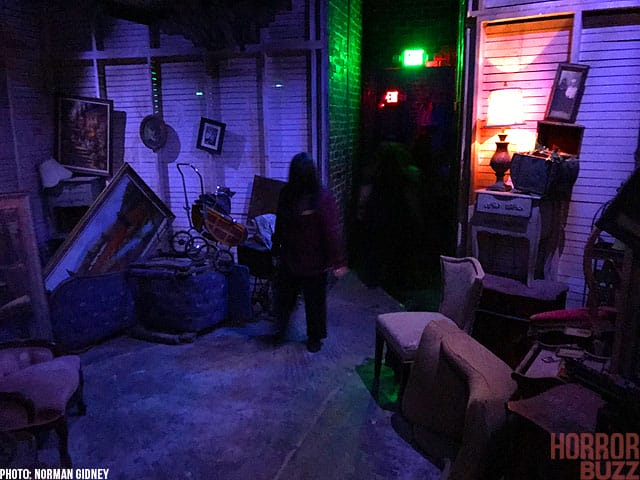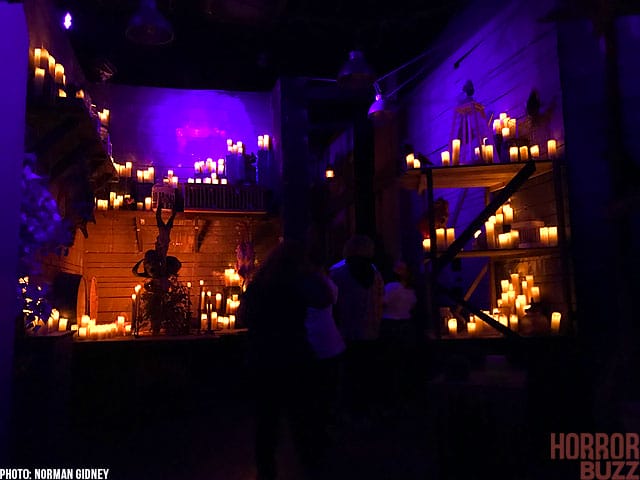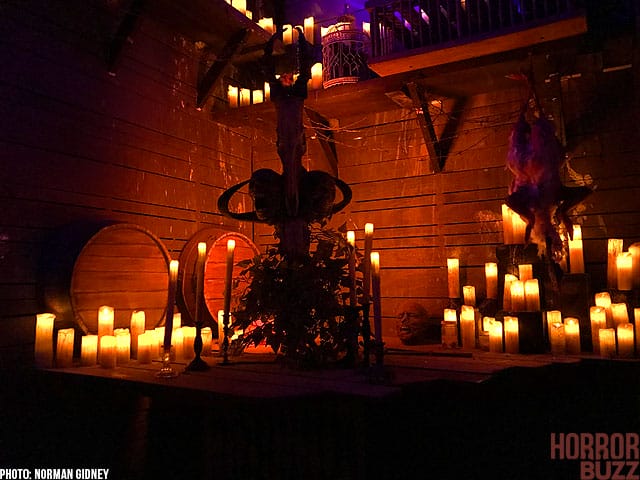 Red's Revenge
Ahhh Red's Revenge. Magic Mountain's first attempt at immersive walkthrough theatre is still an impressive experience despite its age. Situated at the front of the park Revenge tells the story of Riding Hood who, after the events of the oft told fable, decides to utilize supernatural forces to exact revenge on those who wronged her, namely that wolf. This maze is pretty, the talent was on it when we went through, yet I would say that we need to bid farewell to Red soon.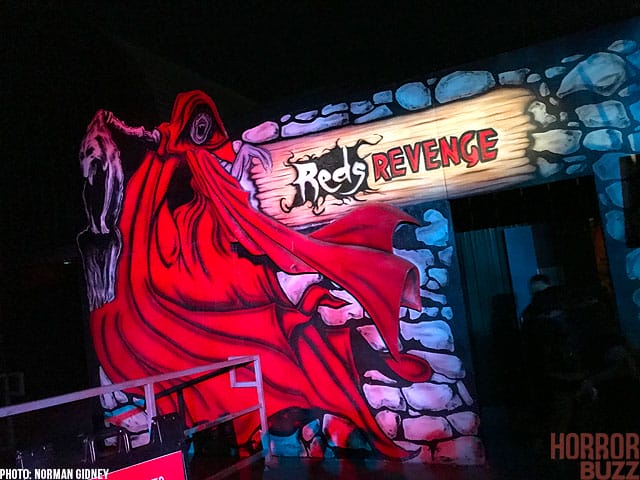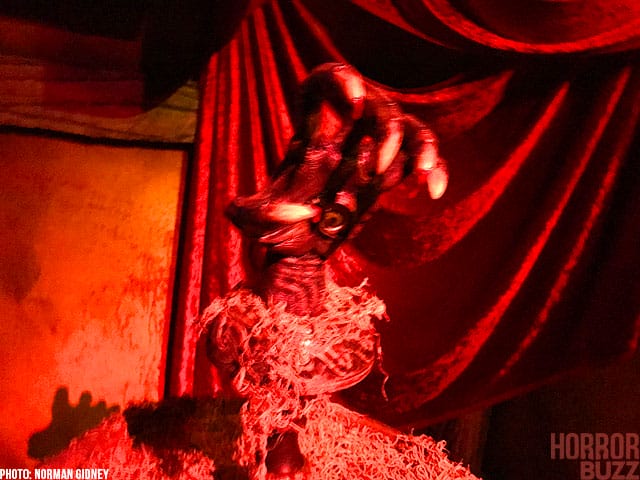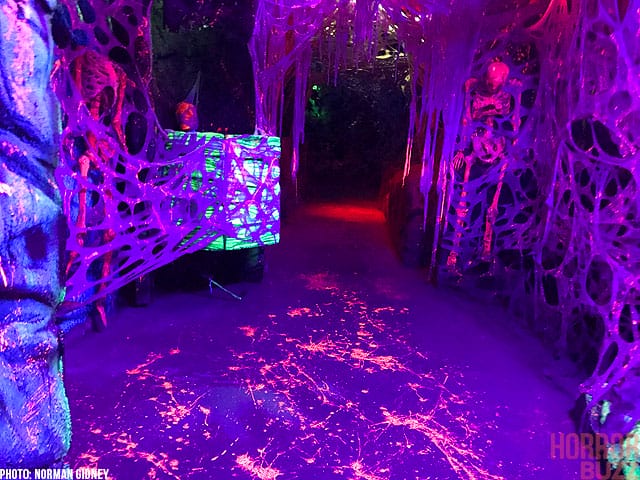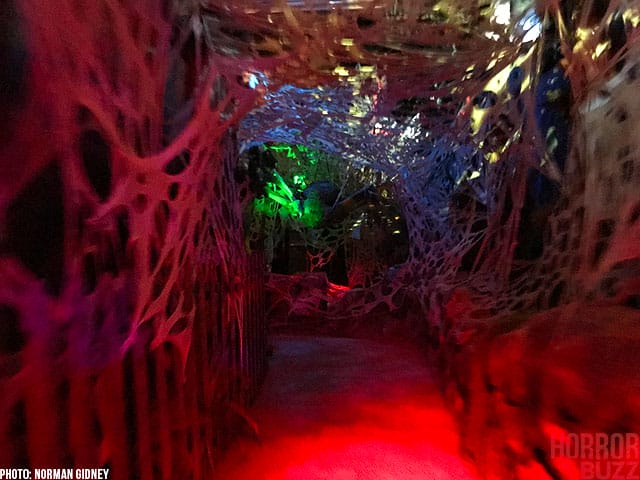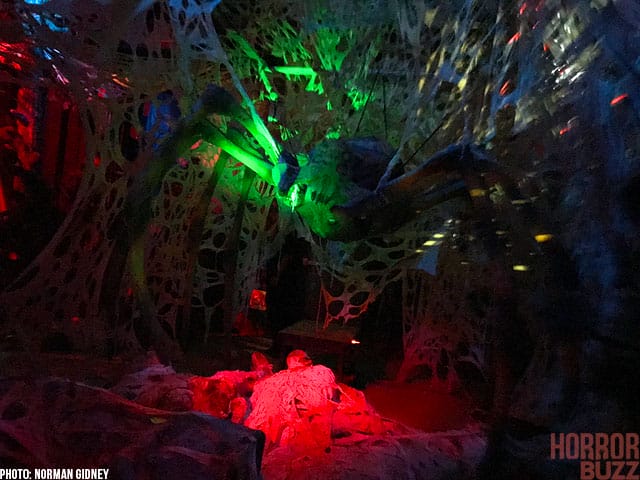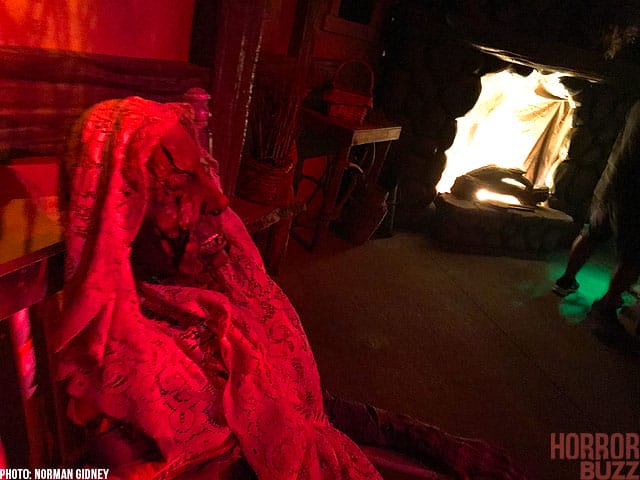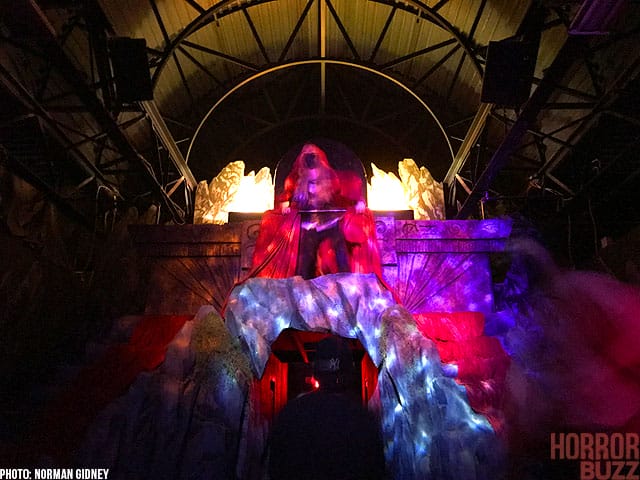 Sewer of Souls
Easily our favorite maze from Fright Fest 2019, Sewer of Souls was not in operation at the time of our visit. This clever walkthrough is basically a blalcklit walkthrough populated by the denizens of the underground. Essentially a funhouse with frightful elements, Souls is a delightfully disgusting option as a first foray into haunted walkthroughs.
Vault 666 Unlocked
We come now to Vault 666 Unlocked. This attraction has evolved greatly through the years, even surviving an IP overlay, to result in a sort of twisted warehouse of ghoulish frights. No, there is little new this year, nor is there much to become terrified by. Still, this is a great intro to haunted walkthroughs.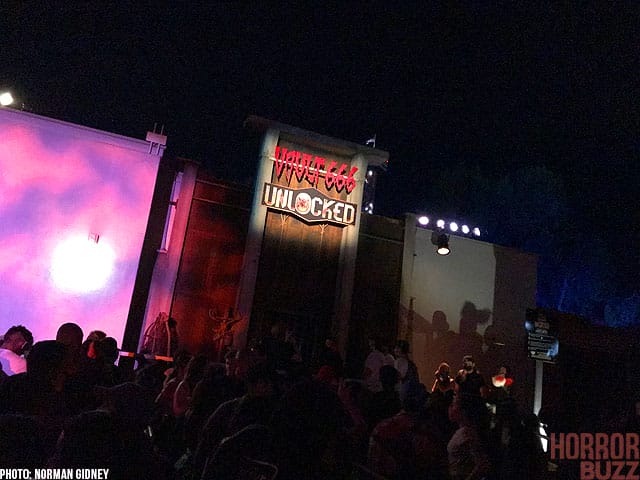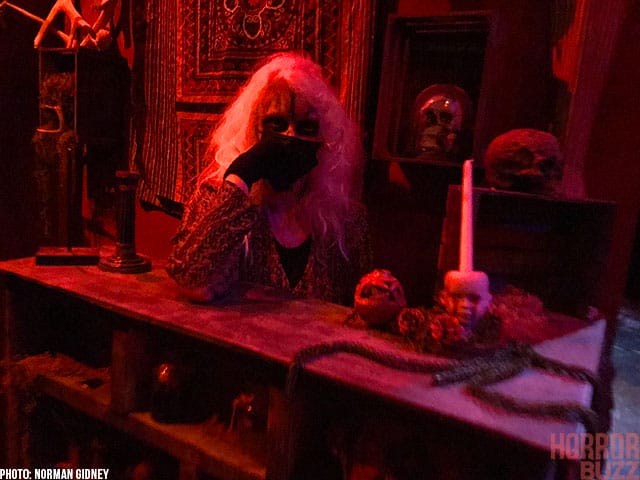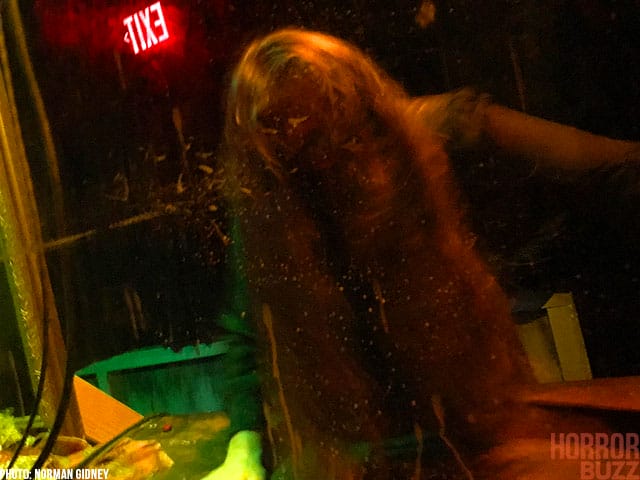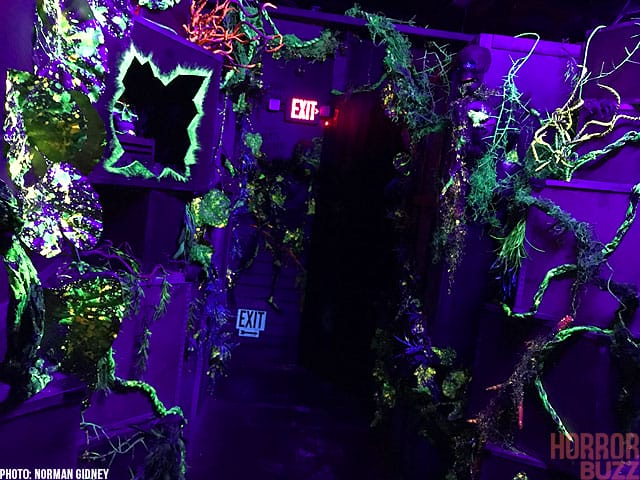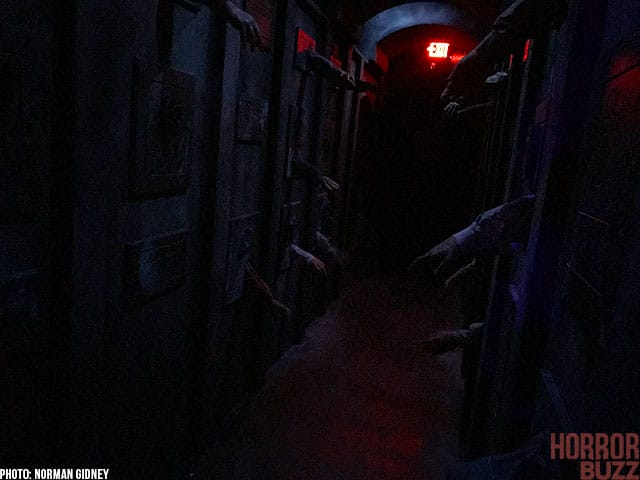 Is Six Flags Magic Mountain's Fright Fest something that you should trek out to see? It depends on what your haunt level is and how much you love thrill rides. If you love both, you are set. If you are interested in one or the other, you have plenty to explore. Even if you get there and either isn't for you, you can still have fun.