John Murdy took the stage at Midsummer Scream's AWAKEN THE SPIRITS pop-up event to throngs of cheering fans. The event runs the weekend of August 14-15 at the Pasadena Convention Center. The masked crowd of 5,000 sat in wrapt attention as Murdy began by recapping 2020, (didn't take long) and inviting everyone to let out a primal, cathartic scream.
First, Murdy began by speaking about his beginning as a lover of Universal Monsters and what inspired him to create the upcoming maze THE BRIDE OF FRANKENSTEIN LIVES that will be part of the terrifying line-up at Universal Studios Hollywood's Halloween Horror Nights 2021.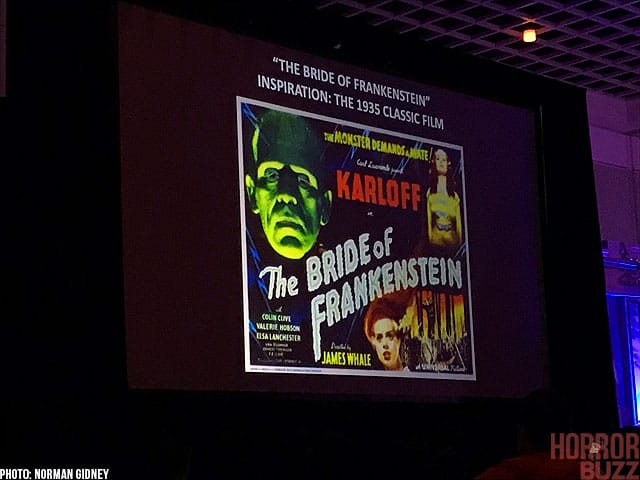 Treated like a sequel to the film the story for the maze will be told by the bird herself. If you remember, the Bride was only in the original film for roughly 5 minutes… (Spoiler Alert!) then she died. As Murdy quips, "The Monster always survives." The maze picks up after her apparent demise as she is attempting to save Frankenstein from the burning wreckage of the castle. Outside the castle, there are other monsters that offer greater dangers.
Guests will then encounter the three brides of Dracula, each of whom will have their own unique look. The Bride of Frankenstein seeks refuge in the blind man's cottage and uses a cross on the wall to thwart their attacks. She soon realizes that to bring Frankenstein back to life, she must harvest the blood of the Vampire Bride's blood because as Dracula said, "Blood is Life."
Later in the maze, the creation becomes the creator and we visit the lab where the Bride is infusing her husband's body with vampire blood. Around the lab, there are vampires in cages and we will have to navigate through their holding pens.
After breaking down THE BRIDE OF FRANKENSTEIN LIVES, Murdy announced a new scare zone, UNIVERSAL MONSTERS SILVER SCREAM QUEENZ. The area will be situated at the exit of The Bride of Frankenstein Lives and will feature new female villains based on classic Universal Monster characters.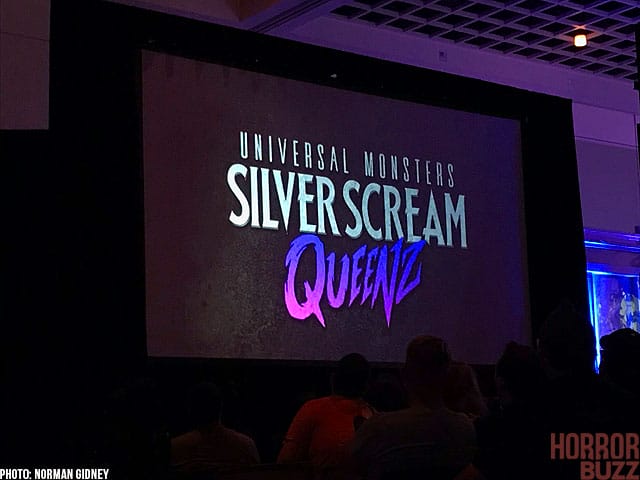 Then Murdy dropped another announcement by sharing that the TERROR TRAM will return for 2021. He did stop short by not announcing its theme.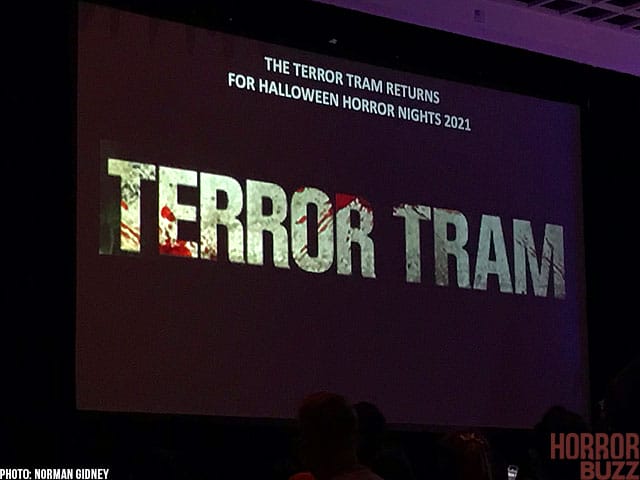 After the presentation, we had a chance to speak with Murdy about the new surprises coming to HHN Hollywood…