Games developers, whether they are from small independent houses or huge enterprises, are always on the lookout for ways to re-imagine classic games of the past.
One way to do this is to bestow a certain theme or gameplay dynamic on a pre-existing classic such as a board game, an arcade title, or even a card game.
Here we highlight some of the times when developers have given classic online games a horror makeover, all of which thrilled and scared players in equal measure.
Scary Slots
If there is one genre of online game that has done more than any other to adapt to new themes it is that of online slots.
Most online casinos these days boast an array of games that ape everything from Ancient Greece to Halloween horror shows. Some of the scariest slots, that can be played with help from these casino bonuses and free spins, are ones like Bloodsuckers 1 and 2, as well as Day of the Dead and Immortal Romance.
Spinning reels and bonus rounds can be fun at the best of times, but adding an element of fear to the equation certainly ramps these games up a notch or two.
Halloween Chess
While slots have been around for centuries, there are other classic games that have existed for thousands of years.
One of these is chess and online developers have been quick to produce versions of the game that cater to fans of Halloween season. One of these is the aptly named Halloween Chess provided by 247chess.com, replete with knights that have been replaced by cracked skulls and castles swapped out for witches' hats.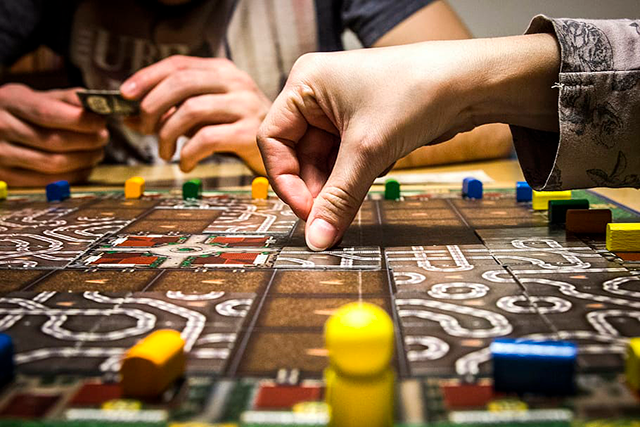 Board Games That Go Bump in the Dark
For a long time board game makers have enjoyed releasing new versions of their best known titles just in time to scare the socks off their loyal hordes of fans.
Now this trend has gone online, as some sites and developers endeavor to cater as much as possible to lovers of the board game format. One example of this is the website Tabletopia.com, whose bone-chilling online board game selection includes Halls of Horror and the equally terrifying Forsaken Forest.