Today SeaWorld San Diego delivered a big bag of Halloween treats by announcing the return of their family-friendly SeaWorld's Spooktacular. Halloween candy, costumes, and Sesame Street® friends, along with plenty of spooky surprises will be offered on weekends Sept. 18 – Oct. 31. The daytime event will run in tandem with the scarier, all-new Howl-O-Scream that will be treated as a separate-ticket nighttime event.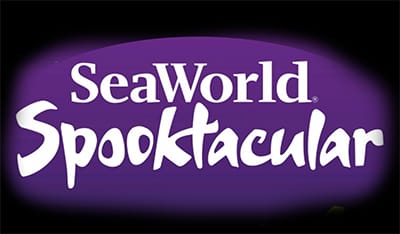 SeaWorld's Spooktacular is included with regular park admission and offers fun for all this fall season. Boasting daylight trick-or-treating for kids of all ages with multiple ocean-themed trick-or-treat stations around the park. Unlike the adult event, kids of all ages will be allowed to dress up in their Halloween best and join in the fun at Spooktacular Costume Party.  The park is also bringing back its Spooktacular Pumpkin Hunt. Children can use their special purchased map to find hidden SeaWorld animal-themed pumpkins throughout the park, then collect an exclusive Halloween prize!
You can purchase tickets to
SeaWorld's Spooktacular in San Diego HERE.
This will be SeaWorld San Diego's dive into the deep end of the SoCal Halloween market as they deliver two amazing offerings – the family-friendly Halloween Spooktacular during the day with trick-or-treating, and the separate, more aggressive Howl-O-Scream.