Today SeaWorld San Diego made the surprise announcement that they will be unleashing the all-new Howl-O-Scream, bringing frightful maritime scares to the park select evenings this fall. Guests will finally be able to find world-class scares in the San Diego area as SeaWorld unleashed a collection of haunted houses, scare zones, and themed shows to celebrate the fun of Halloween.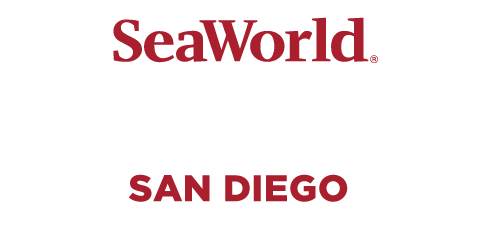 The popular event has been running at another SeaWorld Entertainment, Inc park, Busch Gardens Tampa, for years and is finally branching out to the other properties with earlier announcements coming from SeaWorld Orlando and SeaWorld San Antonio.
While the family-friendly Halloween Spooktacular will still be running during the day with trick-or-treating, Howl-O- Scream will invite thrill seekers will tremble at the transformation of the park into an intense horror-filled haunt as the sun sets on Mission Bay.
Howl-O-Scream will feature…
Haunted Houses: Hear every bloodcurdling shriek. Feel every spine-tingling terror. Get ready for the haunted houses of SeaWorld's Howl-O-Scream. There's no turning back as guests brave dark passageways and round dimly lit corners, hoping they can avoid what's lurking in the depths. The legends are true, the fear is real, and the only way out is to embrace your fear.
Scare Zones and Roaming Haunts: There are no safe zones. There are no places to hide. The scares are everywhere, and the roaming haunts never weaken. Get ready for immersive terror at every turn during SeaWorld's Howl-O-Scream. Guests should stay alert and be prepared for anything, because you never know what's waiting up ahead (or creeping up behind you).
Frightful Shows: Even amid so much mayhem, the show must go on. Duck inside and be mesmerized by a raucous, high-energy musical dance show. Or discover who's behind all the terror lurking throughout the park at an outdoor show complete with special effects. Guests will also find DJs and party zones that are perfect for a dance break between frights.
Monster Coasters in the Dark and Haunting Experiences: It wouldn't be a SeaWorld visit without a ride or two, but it wouldn't be Howl-O-Scream without a dose of nighttime terror. Guests up to the challenge are invited to ride their favorite attractions in the dark.  Toast the terror with creepy cocktails, restless spirits, and more at several uniquely themed haunted bars throughout the park. Keep watching to see how this once-peaceful park transforms with fear after nightfall.
This will be treated as a separately ticketed event with tickets now available for purchase starting at $39.99 for general admission with exclusive discounts available for Pass Members.
Fans of fear can sign-up at howloscream.com/CA to be the first to receive more dark details on new houses, experiences and more coming to Howl-O-Scream at SeaWorld San Diego as additional gruesome details are announced.
Fans can feed their appetite for fear by following San Diego's Howl-O-Scream on Twitter at twitter.com/howloscreamsd.
Howl-O-Scream is intended for a mature audience. Howl-O-Scream 2021 is a separately ticketed night event. No costumes are allowed.