The beloved Resident Evil video game series is getting a live-action makeover later this year, and the cast was announced today at Netflix Geeked's first-ever Geeked Week, a virtual fan-facing event revealing first looks and celebrating all things genre entertainment at Netflix.
RESIDENT EVIL is a live action, scripted series that will tell a brand new story building on Capcom's legendary video game franchise. The series takes placed nearly three decades after the discovery of the T-virus, when an outbreak reveals the Umbrella Corporation's dark secrets.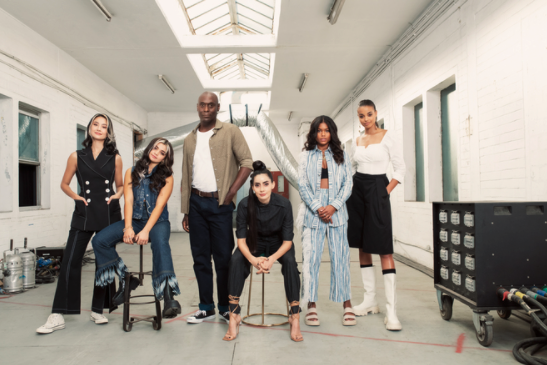 Lance Reddick (he/him) as ALBERT WESKER

Ella Balinska (she/her)

Tamara Smart (she/her)

Siena Agudong (she/her)

Adeline Rudolph (she/her)

Paola Nuñez (she/her)
SHOWRUNNER/EXECUTIVE PRODUCER/WRITER: Andrew Dabb (Supernatural)

EXECUTIVE PRODUCER / WRITER: Mary Leah Sutton

EXECUTIVE PRODUCERS: Robert Kulzer and Oliver Berben of Constantin Film

PRODUCER: Constantin Film CEO Martin Moszkowicz

STUDIO: Constantin Film

FORMAT: 8 x 1 Hour episodes
The release date for the Resident Evil series is unknown, but likely to debut in 2021.