Geffen Playhouse today announced the world premiere of SOMEONE ELSE'S HOUSE, a live, virtual, and interactive theatrical experience written and performed by playwright, director and Obie Award-winning multimedia artist Jared Mezzocchi (Vietgone, Russian Troll Farm).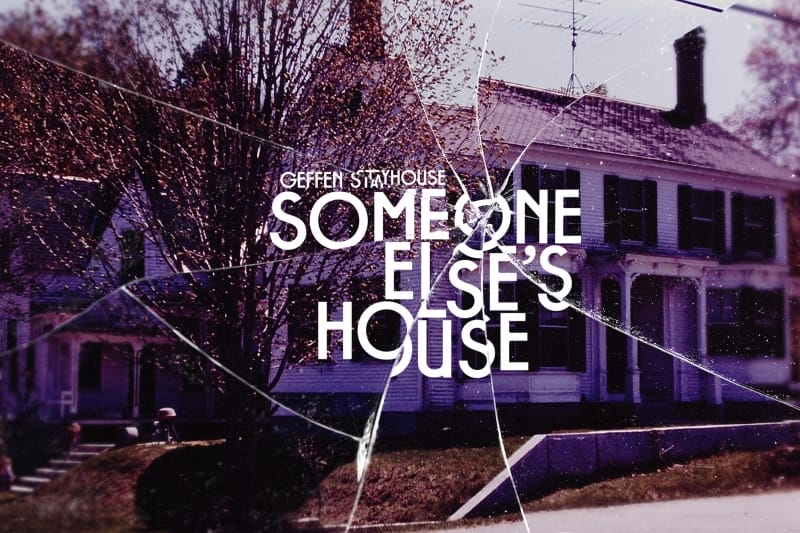 Someone Else's House is a true-life haunting story based on the Mezzocchi family's terrifying experiences inside a 200-year-old New England house. It marks the first horror-themed show to be produced under the Geffen Stayhouse banner, as well as the sixth show in the series to date. Additional Geffen Stayhouse productions are currently in development.
"In a year of complete isolation, I found myself digging deeper into my family story and was shocked to unearth unbelievable truths that connect these dots," says Mezzocchi. "I hope that audiences not only find themselves thrilled by the haunted nature of the experience, but also grow to appreciate mortality, family, and the undeniable need for ghost stories amidst such a challenging time in the world."
Someone Else's House will take place via the Zoom video conferencing platform and each performance will be limited to a maximum of 40 households. Each household will receive a haunting kit in advance, not to be opened before showtime, which includes materials to help set the scene for the story, as well as important artifacts to be used to interact during the performance.
Written and Performed by Jared Mezzocchi
Directed by Margot Bordelon
Produced in Association with Virtual Design Collective (ViDCo)
Previews: Friday, April 23 – Thursday, April 29
Opening Night: Friday, April 30
Closing Night: Saturday, June 5
PERFORMANCE SCHEDULE
Monday             No performance
Tuesday            6:00 p.m. PT
Wednesday       8:00 p.m. PT
Thursday           8:00 p.m. PT
Friday                6:00 p.m. and 9:00 p.m. PT
Saturday            6:00 p.m. and 9:00 p.m. PT
Sunday              No performance
TICKET INFORMATION
Tickets are currently priced at $65.00 – $75.00 per household. Available by phone at 310.208.2028 or online at www.geffenplayhouse.org. Fees may apply. Full buy-outs are available. Due to mature content, children 12 and under are strictly prohibited.