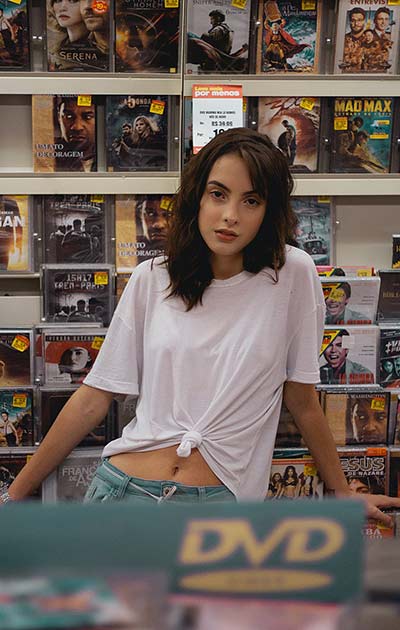 Watching films is one of the most loved leisure activities of students. Have you ever found yourself stuck watching a horror movie in the company of peers clutching a bucket of popcorn for the whole night? Probably, you have. But do you wonder why you put yourself through this experience and enjoy something that makes you afraid?
Some people say that the reason for watching horror movies is that they test the boundaries of fear and show if one can handle dread. Mathias Clasen, a horror researcher and associate professor at Aarhus University, said that people evolved to find pleasure in situations that cause negative emotions but are experienced in a safe context. 
He also assumes that scary films as well as creepy books provide us with deep insights into ourselves and into the dark corners of the world. While watching such movies, we can see what kind of person we are based on our reactions, thoughts, and feelings towards the film. This also lets us develop and refine coping skills critical for everyday life. In fact, individuals might enjoy horrors because they help to cope with potential scary and stressful situations that might happen in reality. 
However, some students get so absorbed with watching horror movies that they forget about their studies. They might constantly postpone college assignments and leave important projects till the last minute. Fortunately, there are numerous tools on the web that help learners deal with urgent tasks. They can use an essay writing service, a plagiarism checker, or an APSA citation machine to get their assignments done faster. Such things make it possible to reduce the time spent on homework, so one can devote a night to watching a creepy TV-show. Now that you know how to find extra time for having fun, check the best horror movies upcoming in 2021.
Candyman
This is a sequel to the legendary original Candyman filmed in 1992. It was directed by Nia DaCosta and written by Jordan Peele and Win Rosenfeld and DaCosta. Candyman is based on the short story called The Forbidden by Clive Barker.
This movie will bring you in real time, decades after the events of the first film. If you want to get a hint about what might go down in the new Candyman, watch the trailer that includes a lot of callbacks to the original. 
The movie starring Yahya Abdul-Mateen II, Tony Todd, Teyonah Parris, and Nathan Stewart-Jarrett is going to be released on August 27, 2021 by Universal Pictures. 
The Conjuring: The Devil Made Me Do It
The Conjuring: The Devil Made Me Do It or The Conjuring 3 tells the story of terror and unknown evil that horrified even experienced supernatural investigators Ed and Lorraine Warren. 
This American supernatural film was directed by Michael Chaves, while the screenplay was created by David Leslie Johnson-McGoldrick. The movie is based on the murder trial that took place in 1981 in Connecticut. The release of The Conjuring: The Devil Made Me Do It was delayed to June 4, 2021 due to the impact of the COVID-19 pandemic. 
Morbius
Morbius was also delayed from July 2020 due to the COVID-19 pandemic. It's expected to be released in the United States on March 19, 2021. This is a superhero film based on the story about a character of Marvel Comics. The movie was directed by Daniel Espinosa and produced by Columbia Pictures in association with Marvel. The screenplay for Morbius was written by Matt Sazama and Burk Sharpless
This film stars Jared Leto as Michael Morbius, a human turned bloodsucker because of the side effects of a cure for his rare disease. Surprisingly, Morbius has none of the qualities we've come to expect from the vamps other than extreme blood lust. From the trailer, we can see that the movie is going to be gothic and action-packed. 
There's Someone Inside Your House
This movie is believed to become a teen horror classic. There's Someone Inside Your House was directed by talented Patrick Brice from a screenplay written by Henry Gayden. It is based on Stephanie Perkins' novel of the same name. This movie starring Sydney Park, Theodore Pellerin, and Asjha Cooper must be released on Netflix in February 2021. 
The plot focuses on Makani Young, a student from Hawaii who moves to Nebraska for her final high school year. One day, she finds herself at the center of havoc in her community because someone starts killing people around the town. Just imagine how frightening this film is going to be.