If you are a theme park fan and also a fan of Christmas and the Holidays, you simply MUST go experience the Holiday in the Park Drive-Thru experience at Six Flags Magic Mountain. Unprecedented times have forced theme parks in California to remain closed for the time being but that hasn't stopped the self-proclaimed thrill capital of the world from spreading a little holiday cheer. For the first time ever guests are invited to drive their own cars along a path through the park to see the millions of twinkling lights and holiday displays the park has to offer.
As for me personally, I have to admit that I have been extremely hesitant to unnecessarily venture out in public since March 17th. However, the conceit here was that I never had to leave my car, nor did I have to roll down my windows if I didn't want to. So, feeling in control of the situation I ventured out to Valencia.
WOW.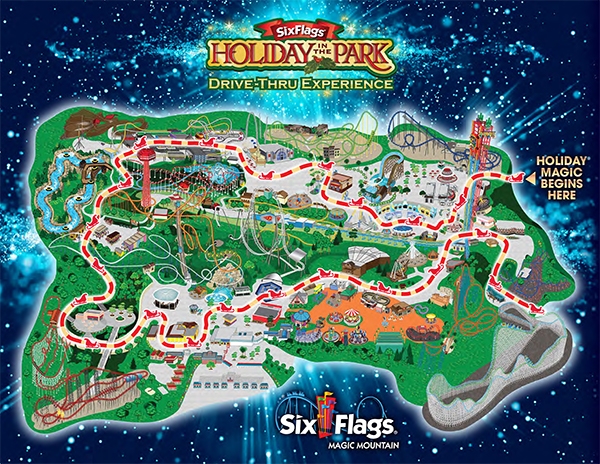 The experience begins as it normally would at Magic Mountain, the parking lot booths. Here each vehicle must have a ticket for each person IN the vehicle and a reservation. Season Passholders get in with their pass but reservations are still strictly enforced. We snake around the back of the parking lot, back to where it would REALLY suck to park on a busy day, and we enter the backstage area of Magic Mountain.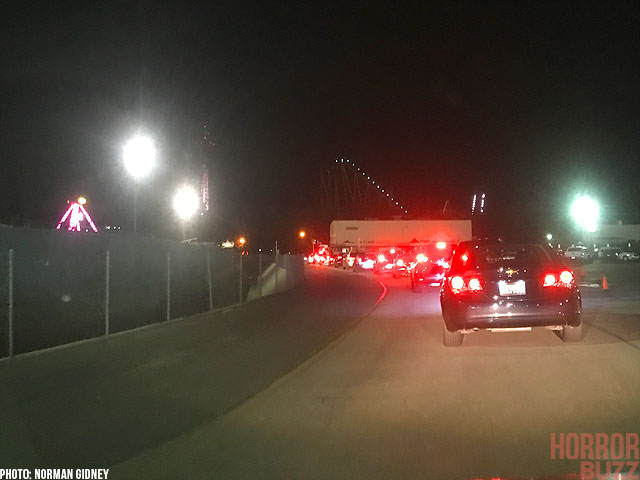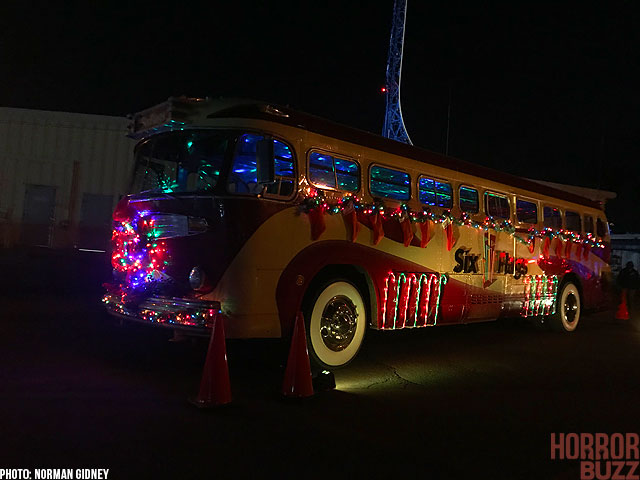 Soon we are IN the park, just next to Batman the Ride in the DC Universe. The holiday music is blaring, lights are twinkling and for the first time in months we are back at Magic Mountain, IN OUR CAR, IN THE PARK, and seeing their trademark holiday displays. Along the route actors are there to punch up a scene, to entertain, or simply to wish you a Merry Christmas and Happy Holidays.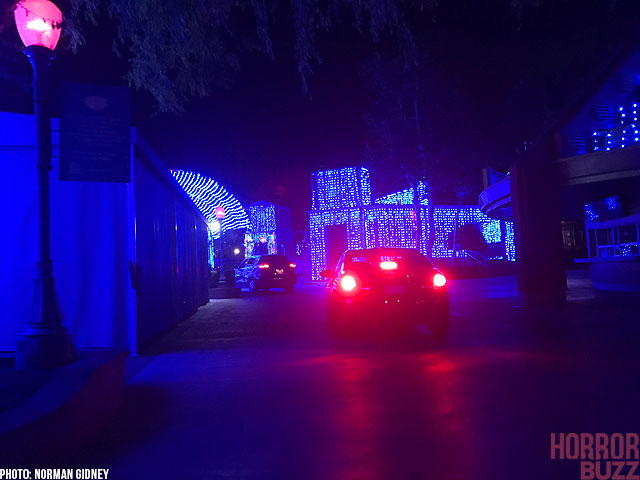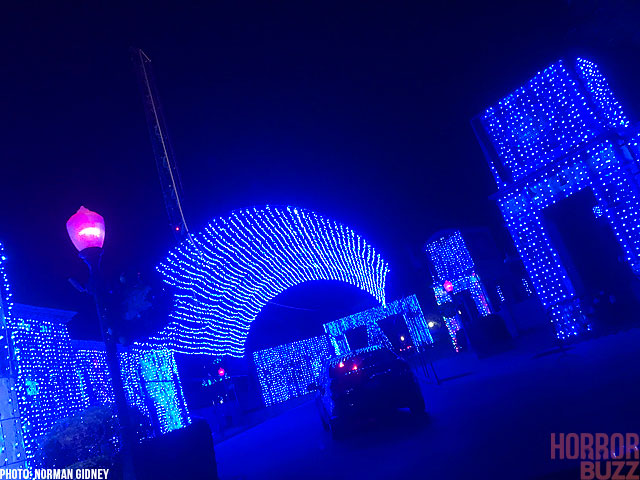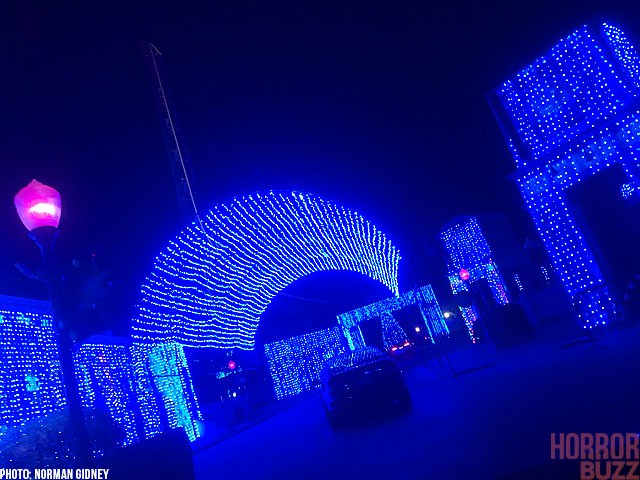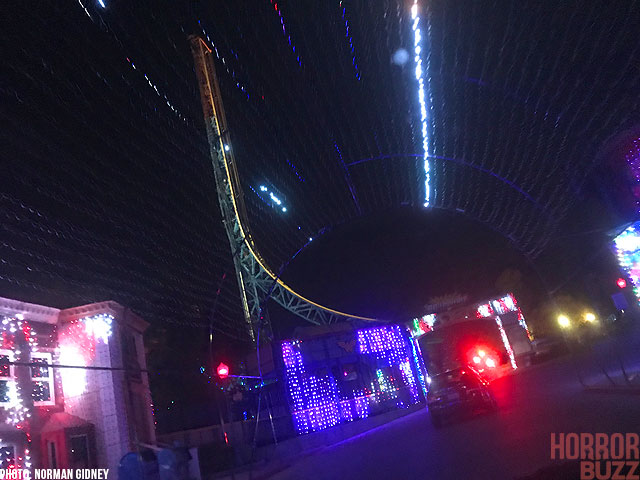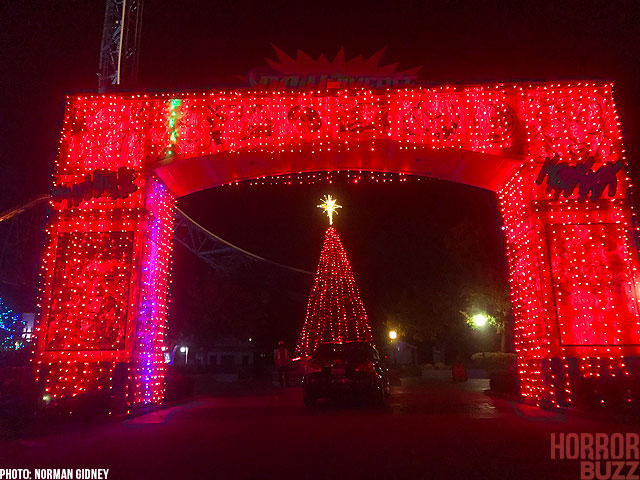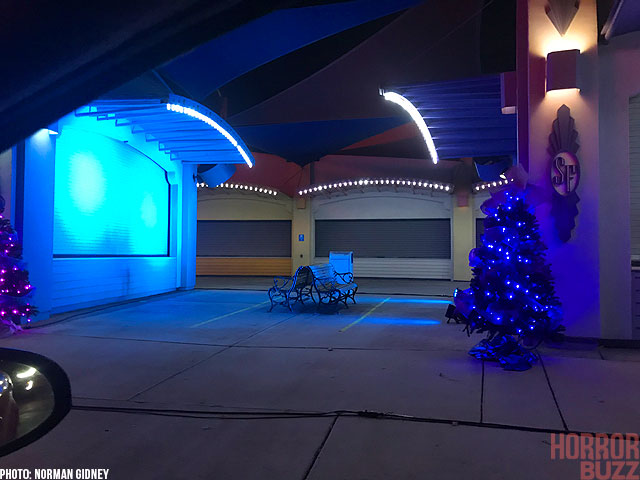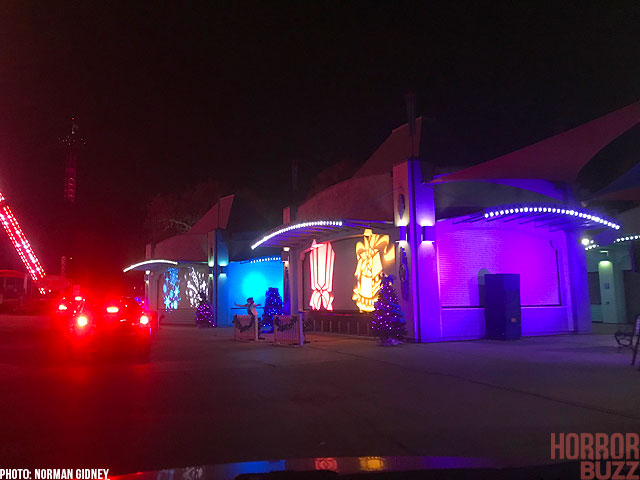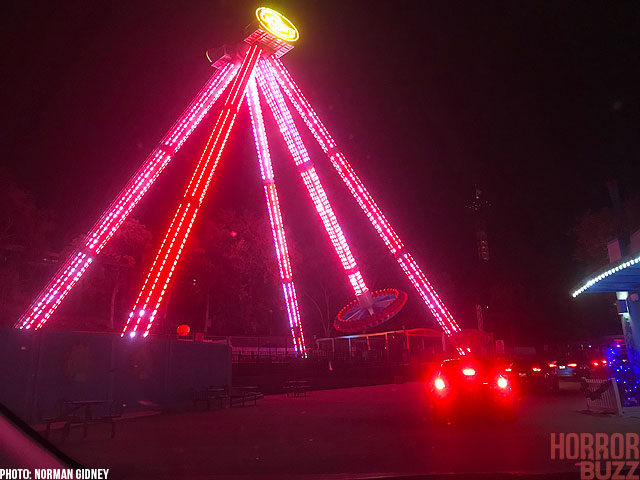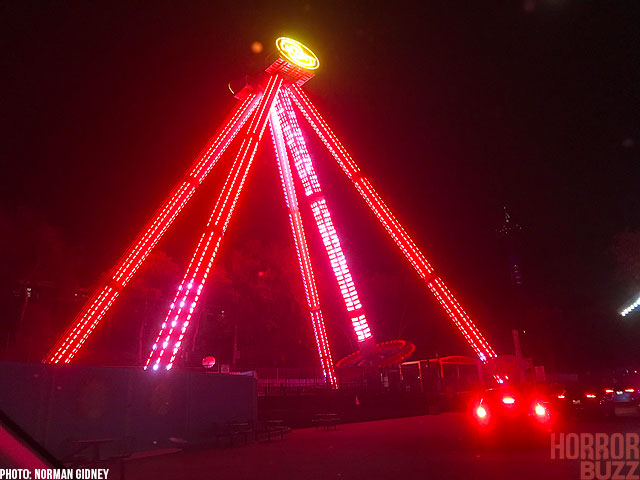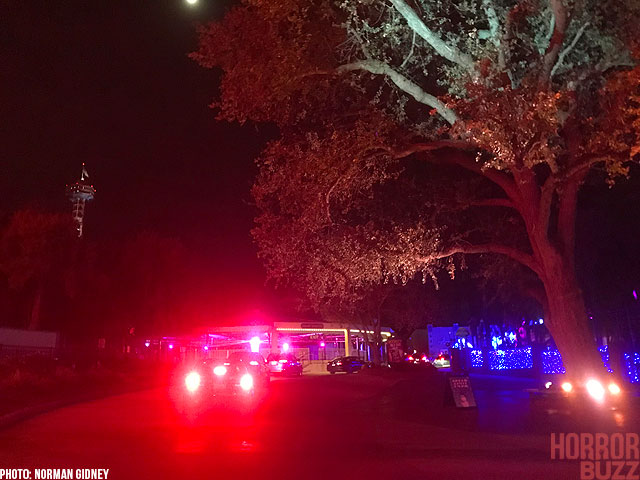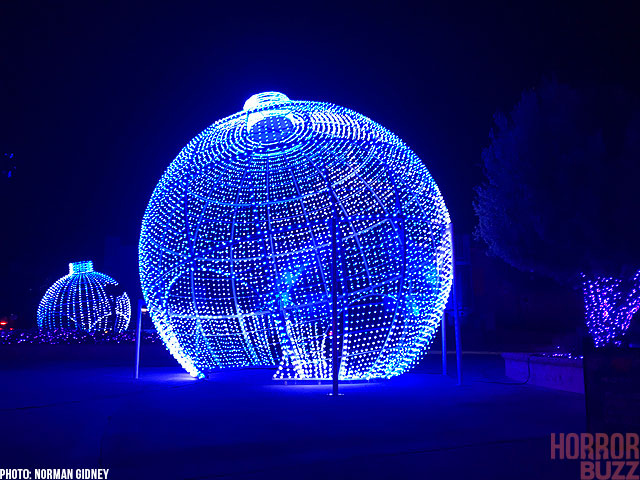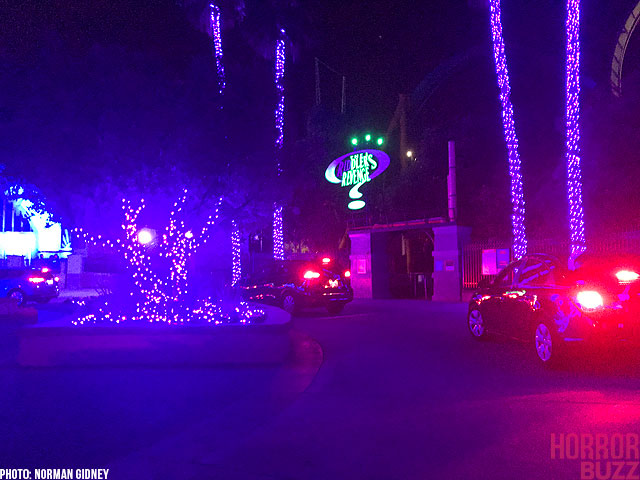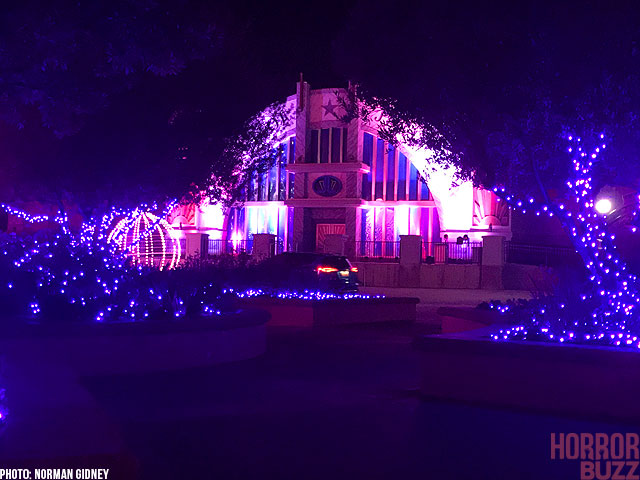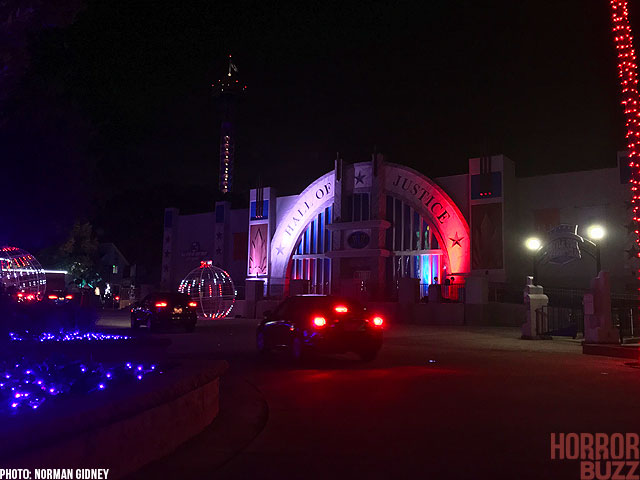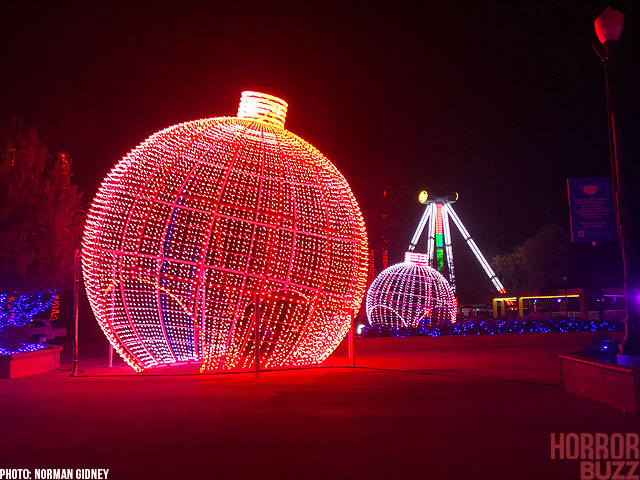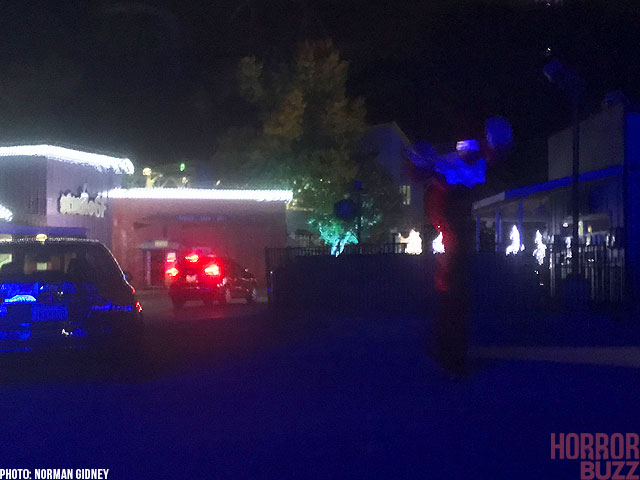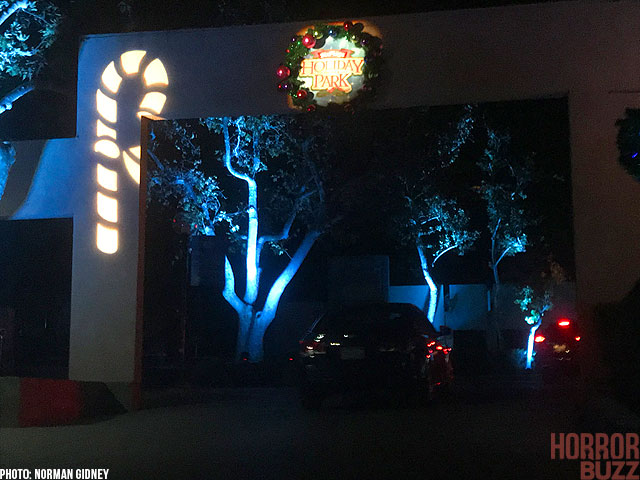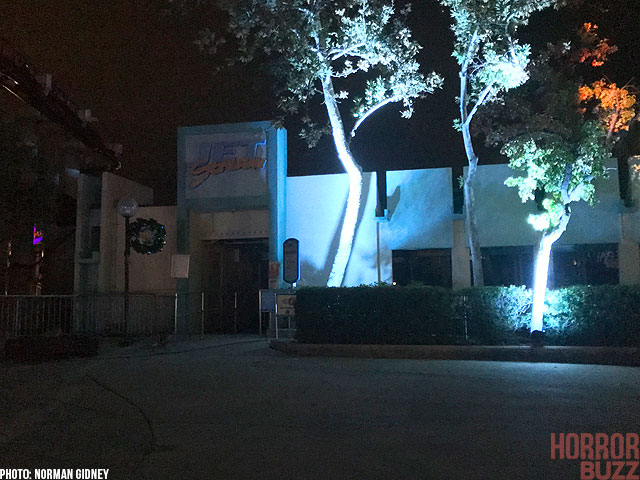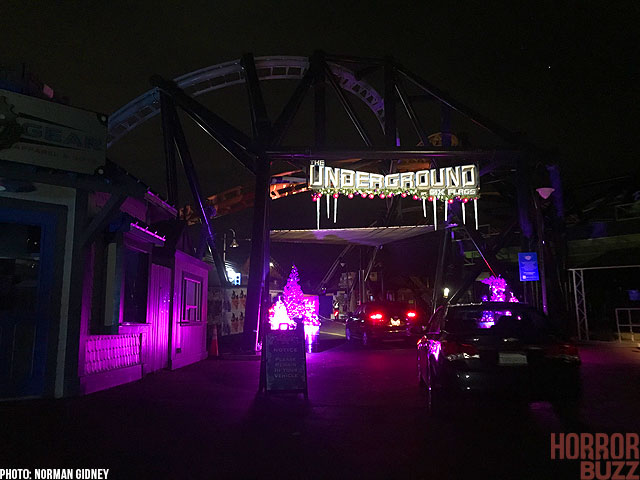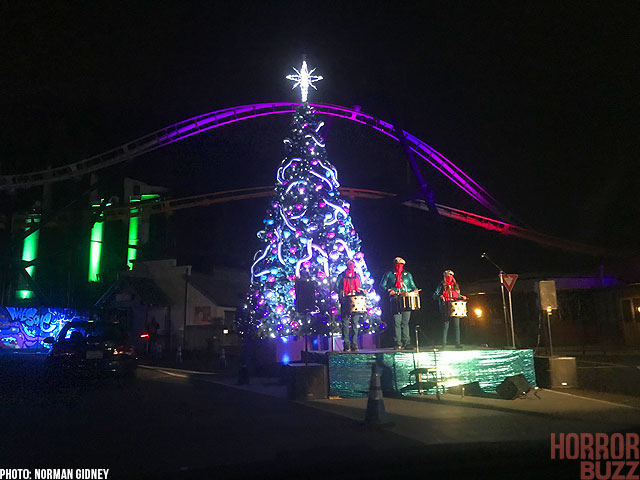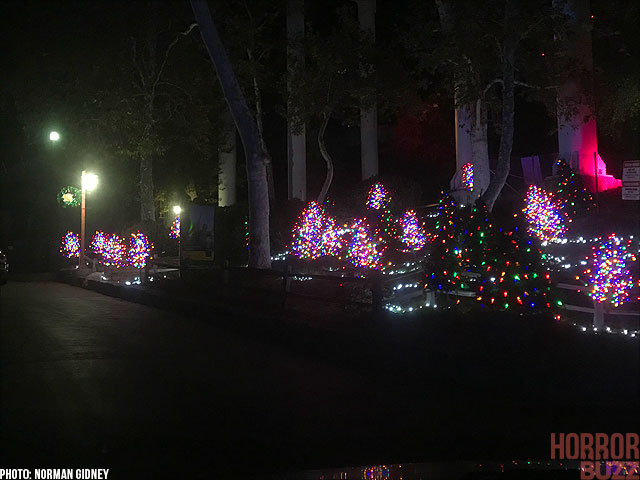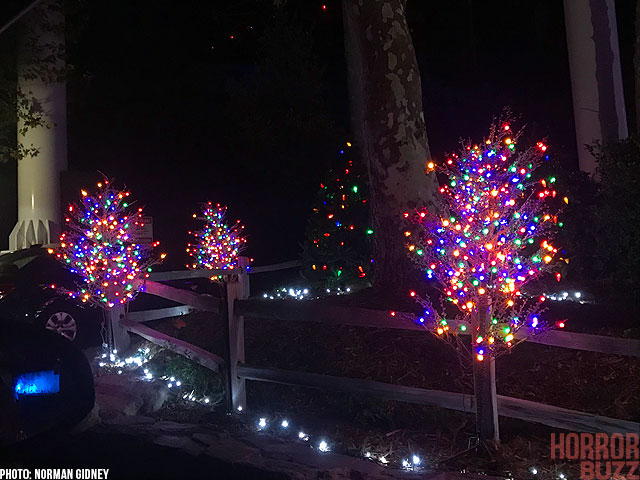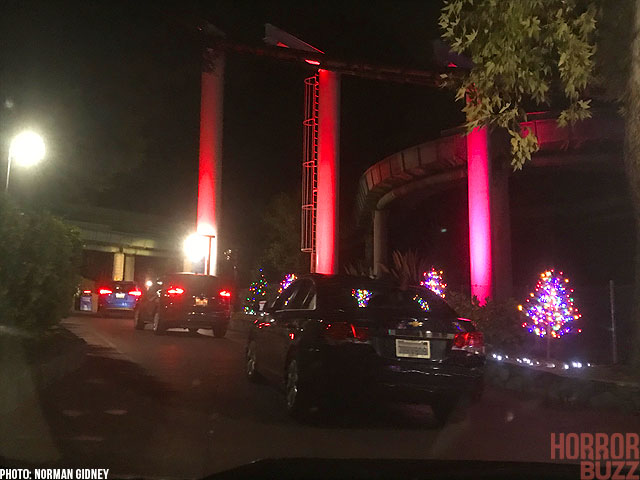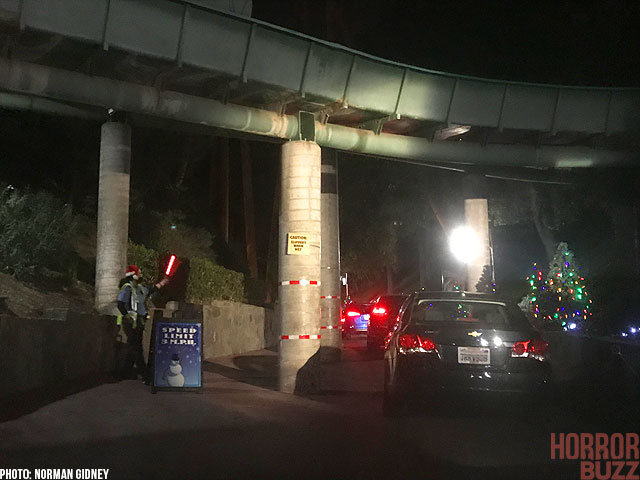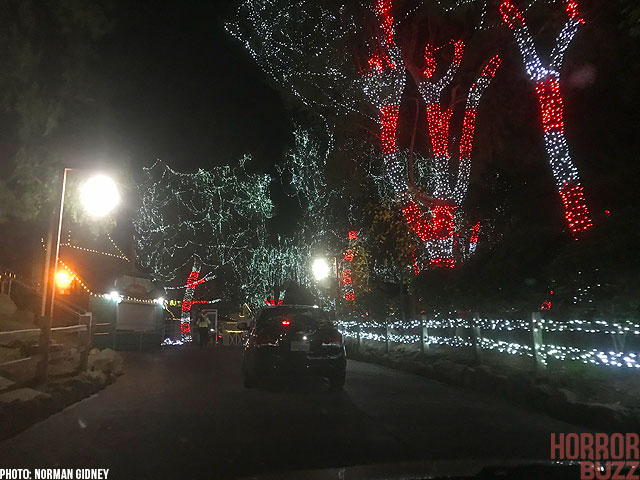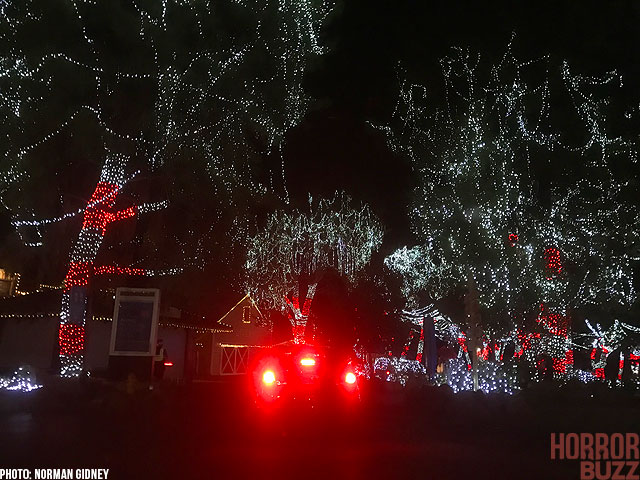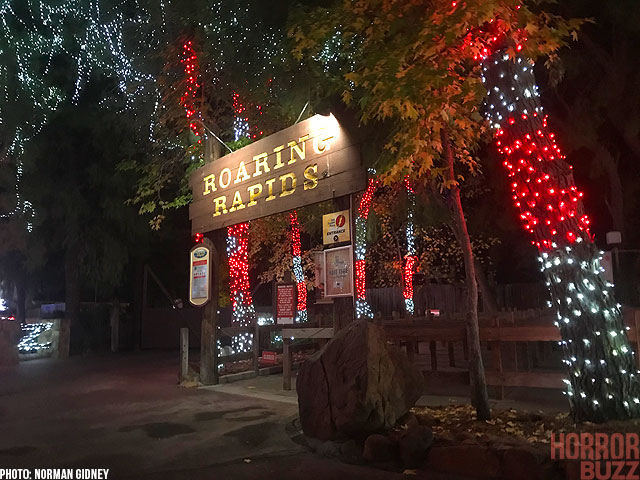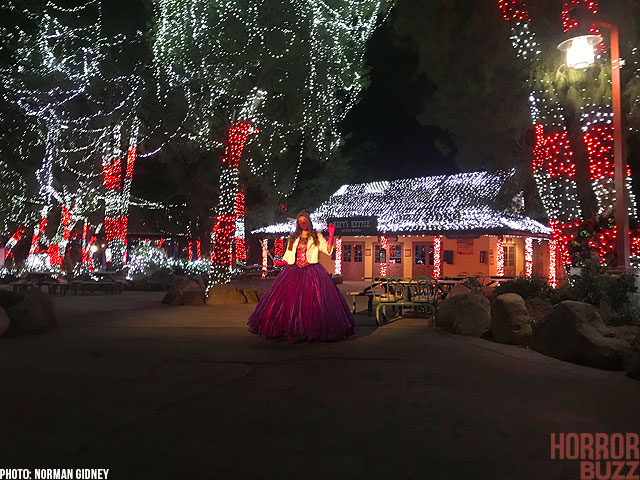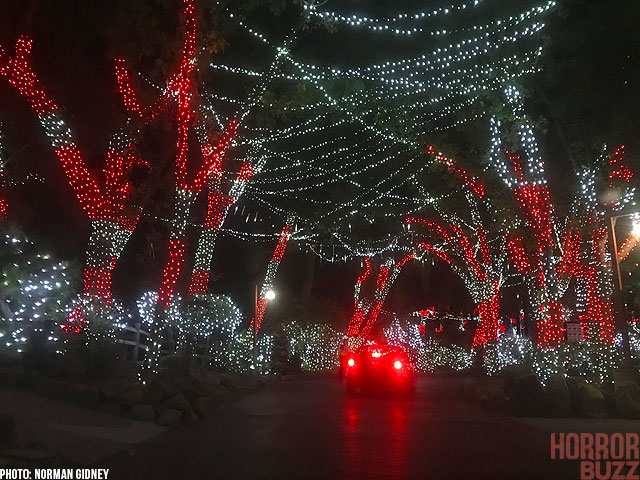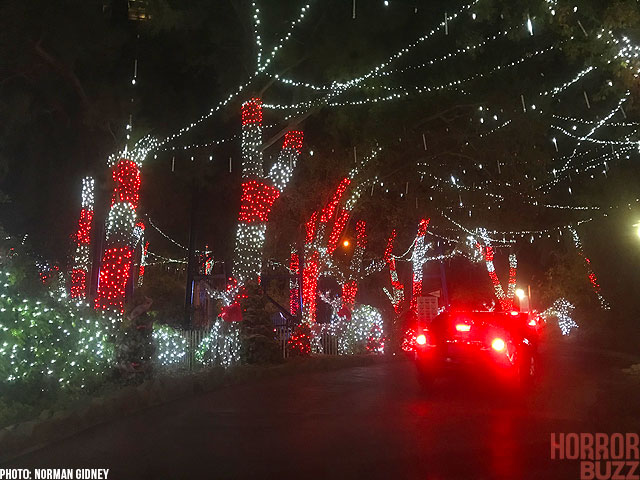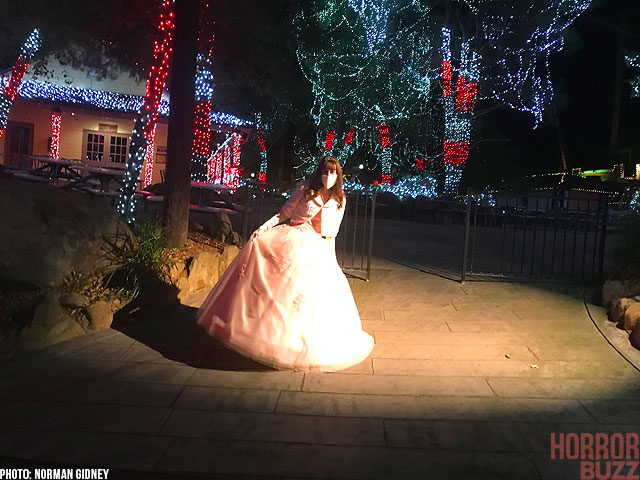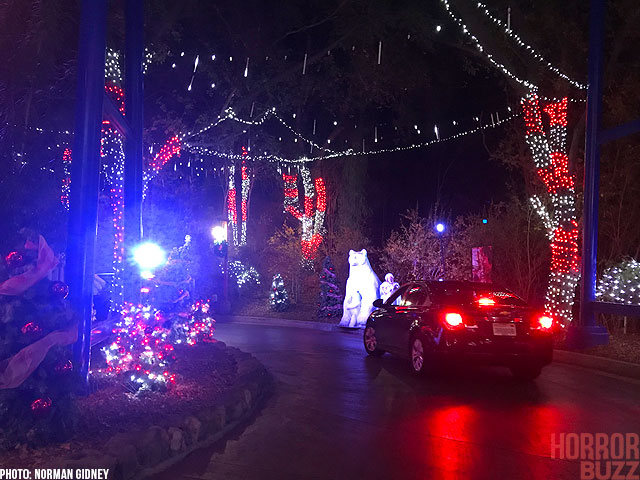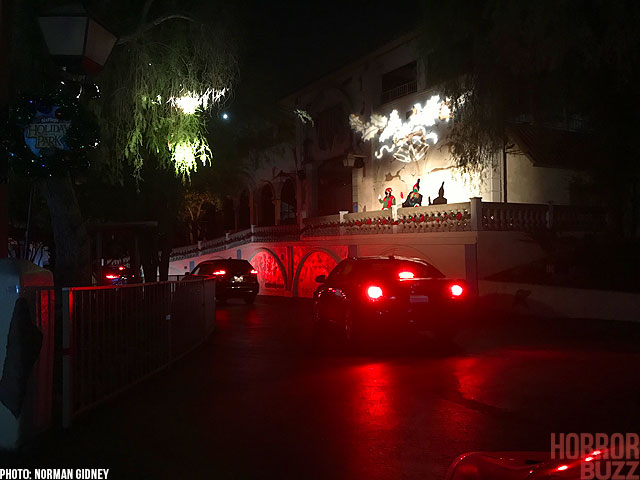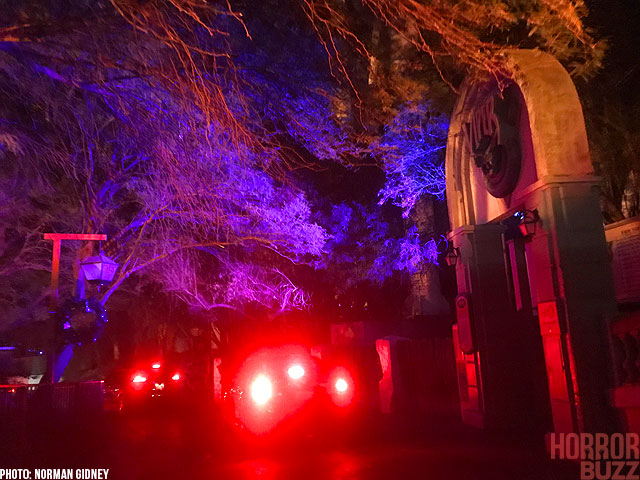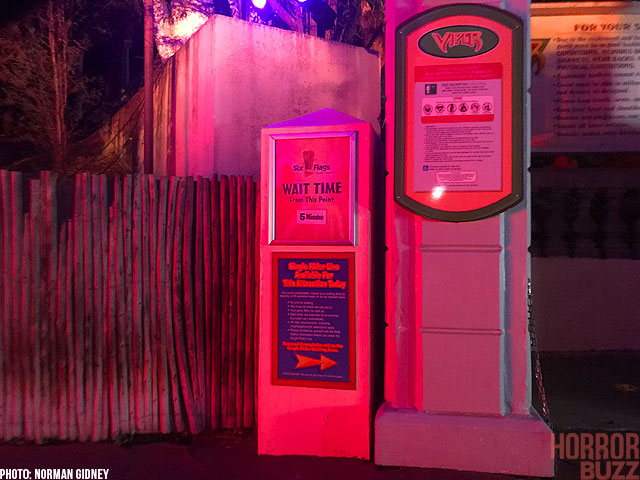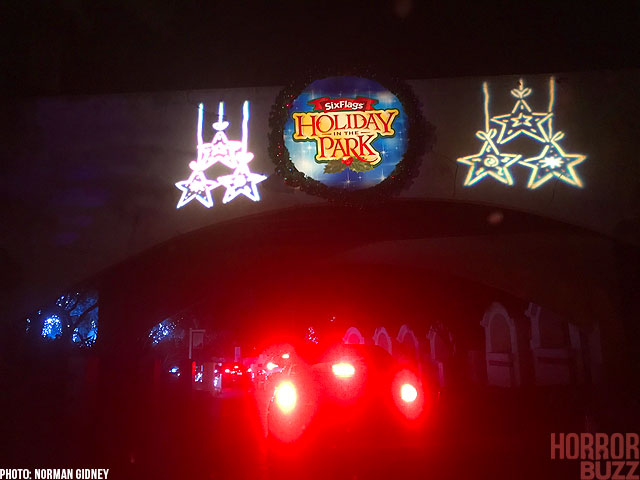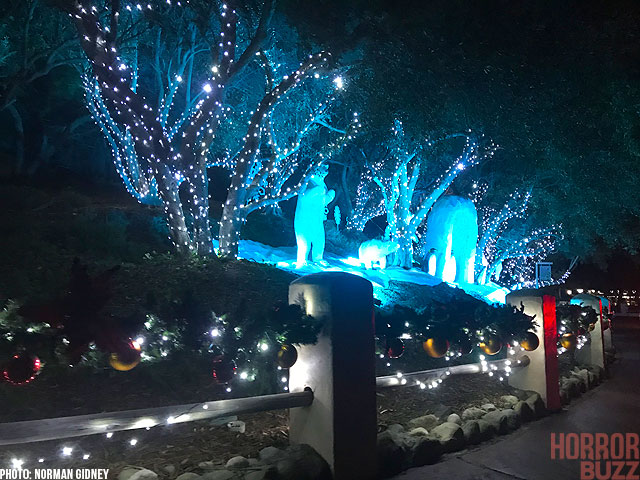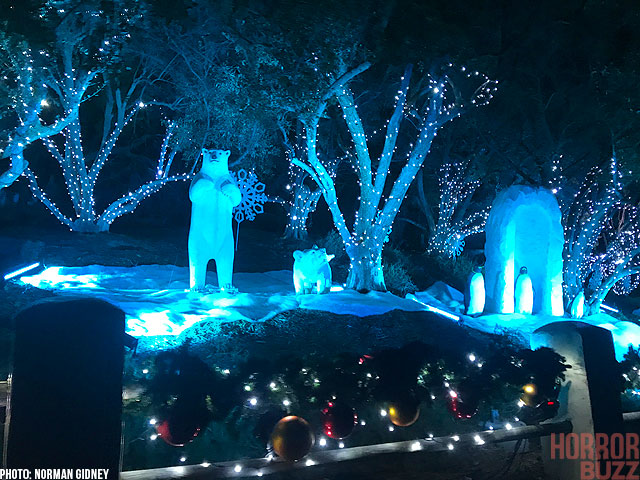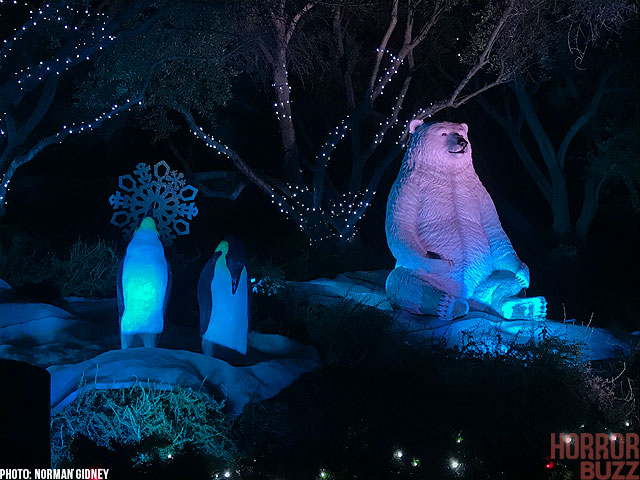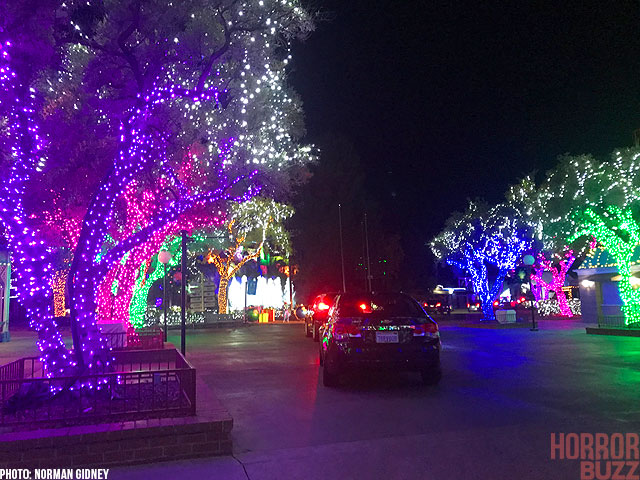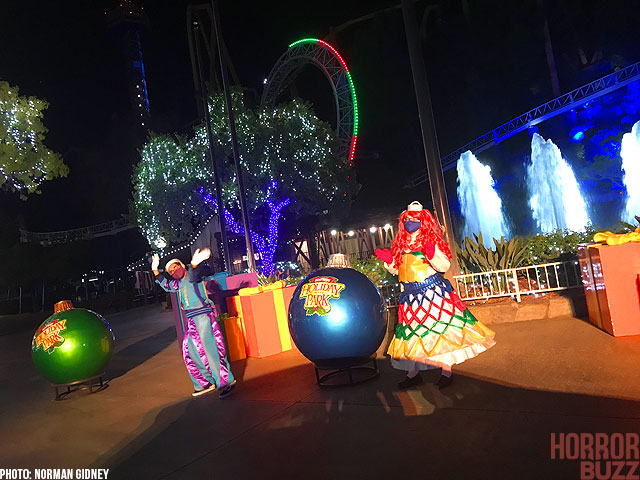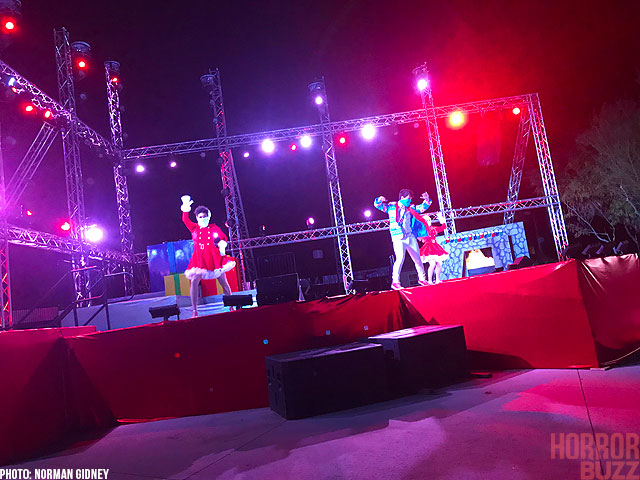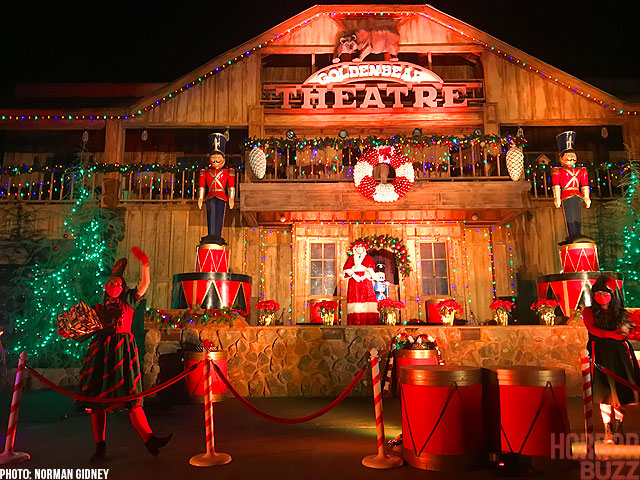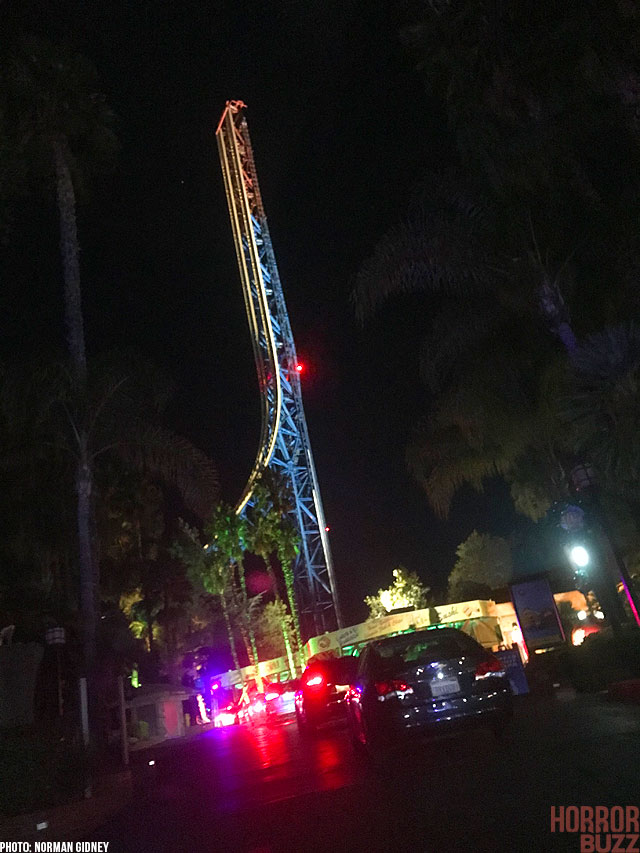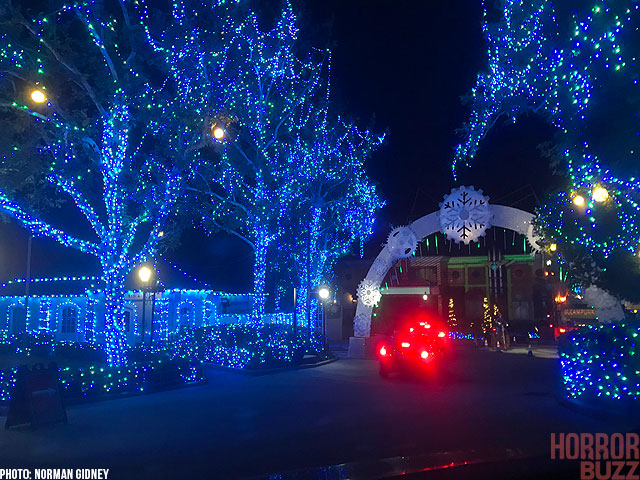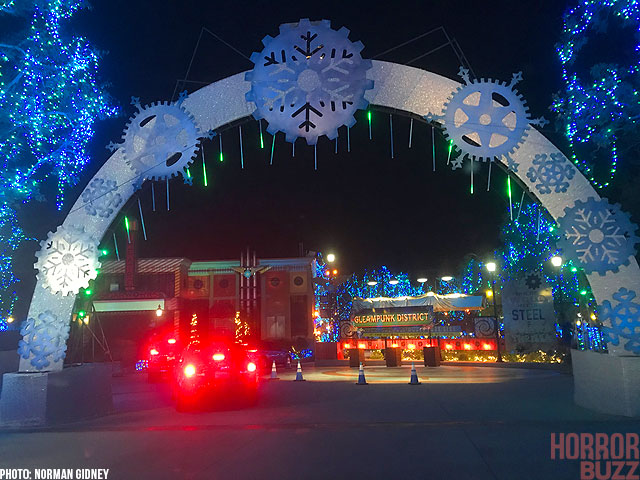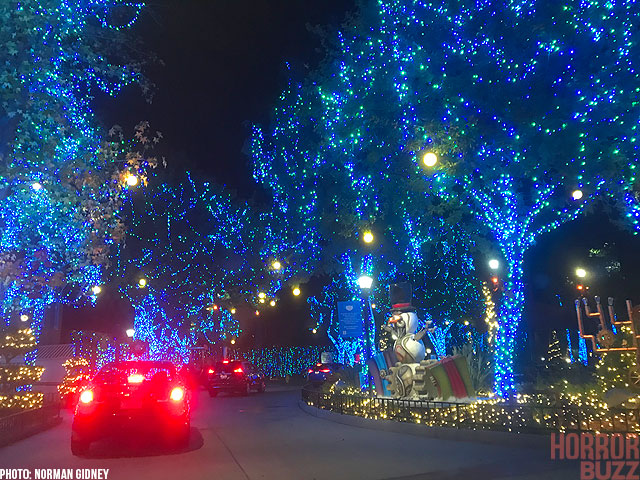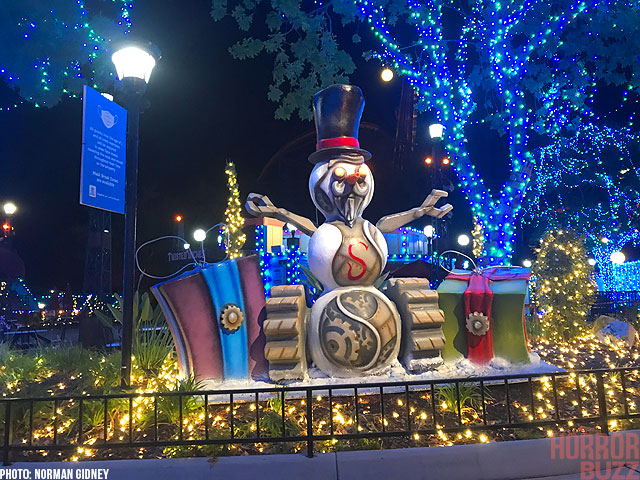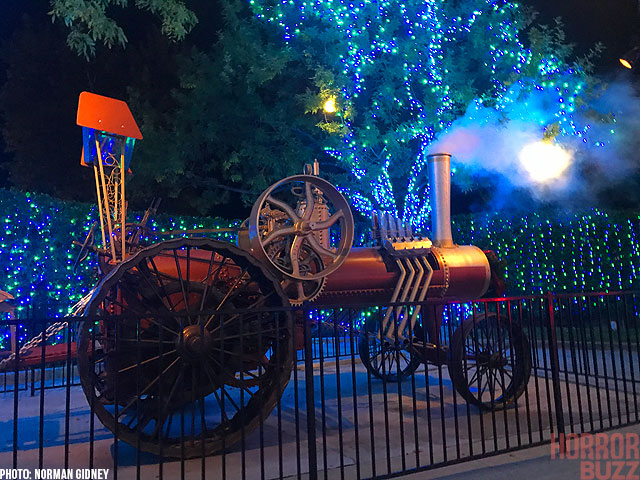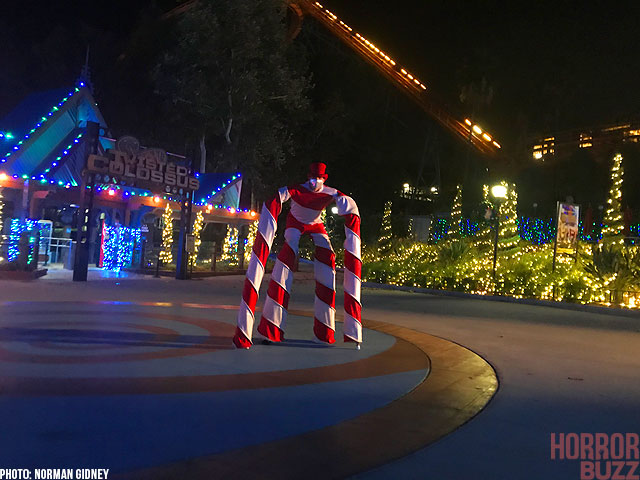 Yes, it is strange for a horror site to be writing about Christmas. But let us remind you that Six Flags Magic Mountain is home to Fright Fest and one of our favorite parks to visit. Hence, when they offer something off topic we will happily share it with you. When it is something as surreal and unique as Holiday in the Park Drive-Thru, we are practically urging you to go.
This is extremely safe (COVID-wise) and allows the chance to literally drive through Magic Mountain. It's strange, it's festive, it's a must.
The Holiday in the Park Drive-thru Experience runs select dates now – January 3. It's already becoming a thing so new dates have been added. Tickets are required for each person in your vehicle, including guests of Season Passholders & Members. Season Pass or Membership card(s) must be present for entry. Reservations alone do not guarantee admission.