With COVID still in full swing, Halloween events and immersive experiences had to get creative this year. Which is great, because a lot of our favorite shows have really done some amazing stuff, especially given the situation. But one I was very much looking forward to this year was Intruder Escape. Last year, we had a blast running from cult members and trying to survive the night. Obviously, doing something of the same caliber this year was off the cards, but the folks behind it managed to do something pretty clever instead.
With no live event to plan, they instead turned their focus to a virtual one…and we're not talking about Zoom! Instead, they focused on an iPhone app, one which puts YOU in charge of the action from the comfort of your own home. Much like a "choose your own adventure" game from the 80s and 90s, the app lets you control every aspect of the experience. Want to stay back and sneak around? Go right ahead! Want to dive right into the action and see where it goes? You can do that too!
Centered around a young woman meeting her significant other in a secluded house, your first person view of the action lets you write your own destiny. The trick here is, there is no "winning" or "losing." Everything is part of the story…and if you die, you die! And if you survive…even better! There are 8 death scenes and 2 survival routes for you to find for yourself.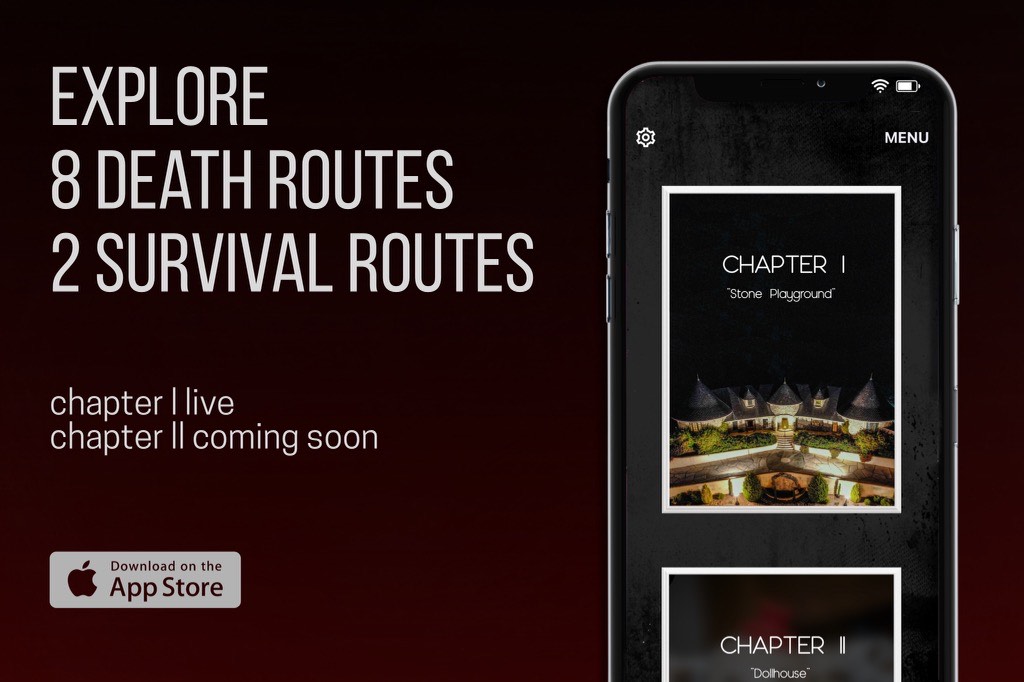 I had a BLAST playing this last night. I spent a good hour or so exploring each option and seeing every single path possible. It was both fun and incredibly entertaining. There was also a lot of innovation in it that made the experience even more fun. For example, every time you die, you go back to your last choice, so you can explore the other option to see how it turns out. There is also a feature in the menu that lets you explore past decisions you made. Want to see what would have happened if you explored the back door instead of the side from 10 minutes ago? Just click in the menu and find out! Most other games make you watch the entire thing over again to get to that same point, so this was wonderful.
I also love that it was all live action. The folks behind Intruder Escape filmed the entire thing a few months ago (while remaining COVID compliant), and their hard work paid off. For $2.99, this app is a steal…especially with more to come! Because this is only the first of many planned chapters. I can't wait to see more from them!
The good news is, Intruder Escape will be back next year for some fun, in-person events, with a booth a Midsummer Scream and a new live event in Fall 2021.
If you're missing spooky, live events, I highly recommend the Intruder Escape app. Get yours today at: https://apps.apple.com/us/app/intruder-escape/id1536277485