Haunting in 2020. It has to be hard. Social distancing and safety considered, surprising anyone from a distance and with no contact has got to be the puzzle for all puzzles. Yet one of our favorite little home haunts in Mission Viejo has hardly let a little pandemic get in the way of creating scary Halloween fun. In another leap of technical achievement, Prism Haunted House has developed a spectacular projection and light display that will, for a few minutes, make you forget your troubles for some fabricated ones with a bit of sci-fi horror to boot.
It might come as a surprise to you dear readers but things are very different this year. After purchasing a ticket, yes very reasonably priced tickets are required this year, you are instructed to park a block away from the haunt display so as to not have the surprise spoiled. I arrived at said corner and was assigned a number and 6ft space in line.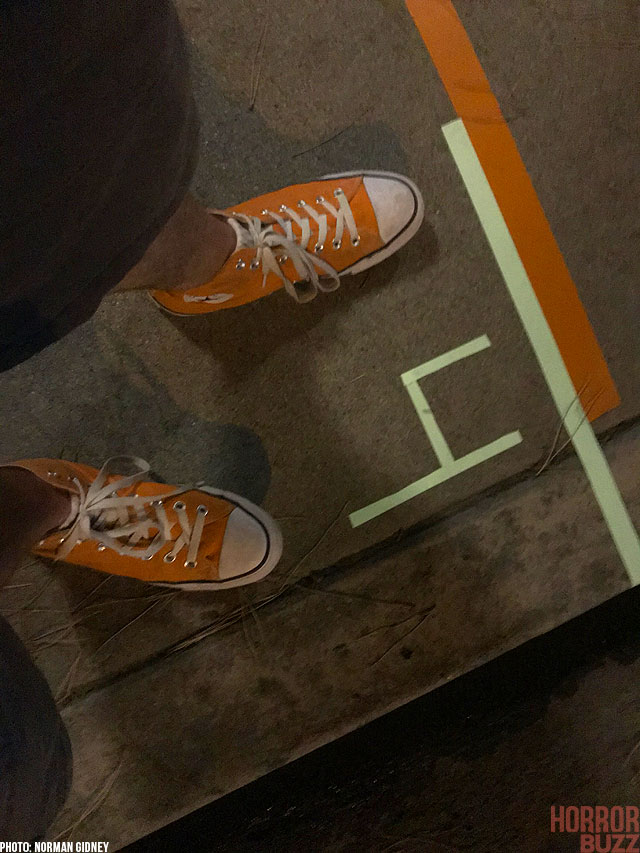 When it was time for the experience to begin, we were told to remember our number and head toward the haunt, just a block away. Thinking we were safe while walking toward the show was a misstep as monsters we well aware of our presence in the neighborhood. Once we arrived at the show we were told to find our corresponding number on the street in front of the home haunt and asked to remain in our spot for the duration.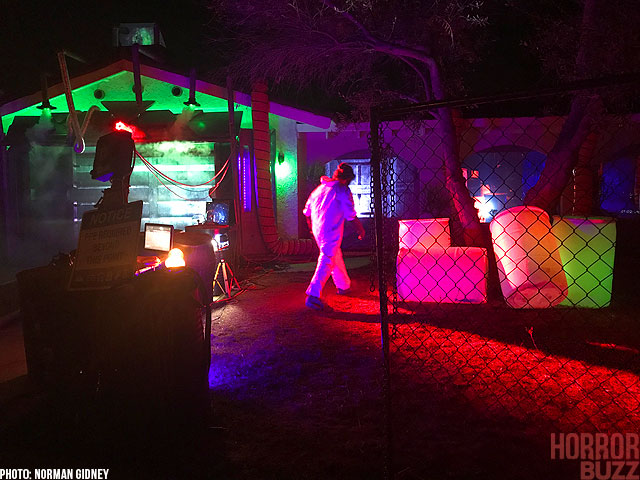 Let's be clear; This is not your normal haunt. Why? because this is not your normal year. Nobody will touch you, nor can they. In fact, nobody will even be near you. You are assigned a space to stand in front of a home and that is where you stay. What do you see? Probably one of the most technologically advanced home haunts I have ever experienced. Crystal clear rear projections, fog effects, and a few live actors play out a scenario of science gone horribly wrong and I was, for 5 minutes, not in COVID-infested 2020.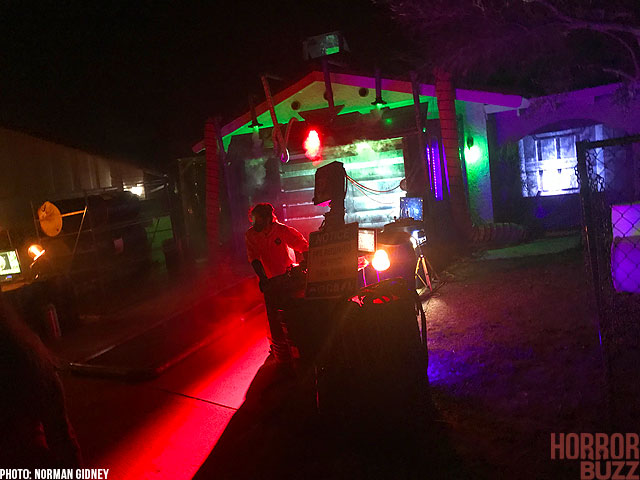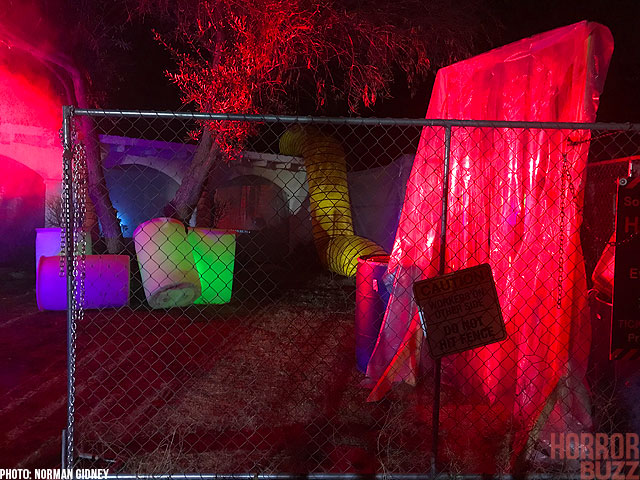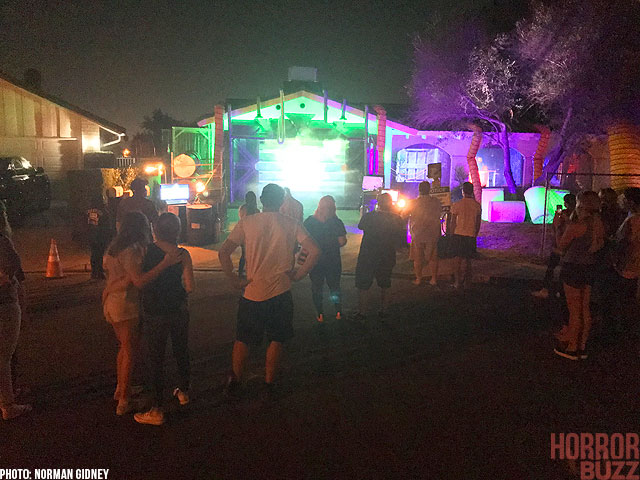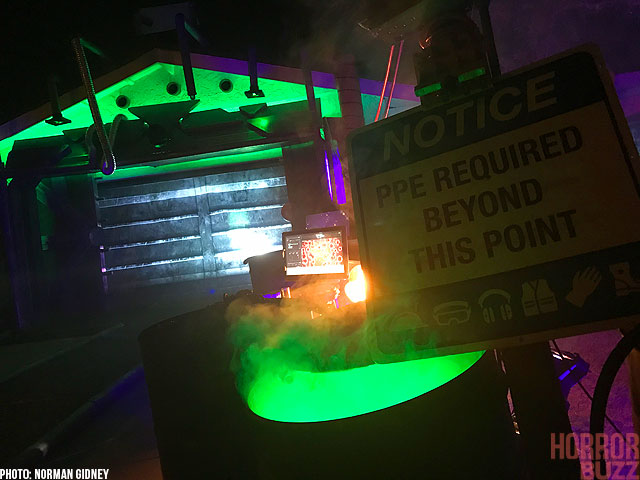 No I am not going to offer a play by play. What you need to know is buy and read your ticket, park near the queue space, and enjoy. The fact that the home haunters behind Prism Haunted House not only decided to continue but even designed the experience with neighborhood and visitor safety in mind is something to be admired. Go by the nearby Starbucks, grab a PSL, and show up about 30 mins before your show.
So-Cal might be one of the hardest-hit spots in the nation in regards to COVID-19, but our Halloween spirit survives.