It was devastating to read all the news of haunt after haunt being canceled.  This is our Christmas and we wait patiently for the bell to toll and for the fog to roll in. COVID has wreaked havoc on the haunt season we know and love, leaving a completely unfamiliar landscape behind. But thanks to several clever and talented souls that have stepped up to create (socially distanced) frighteningly fun events, we now have something to fill that haunt shaped hole inside our big, cold, dead, zombified hearts. We scoured the internet and did a shameful amount of creeping on social media platforms… all for the sake of bringing you a solid list of wonderfully wicked haunts to visit in Southern California this year.
Something sinister has taken over Bonelli Regional Park. This is not a drive-thru but a drive-up! You wind your way through the twisted town of Midnight Falls and find yourself in front of a run-down drive-in that is "under new management". Pull up grab some popcorn (and a loved one) and watch the horrors unfold. The event runs select night from September 25-November 1. A variety of ticket levels are offered and ticket level determines how close (or far) you want to be. Platinum packages offer front row access and your very own hay wagon for your group to sit in! Head over to their website and snag tickets! They are going fast!
Cost: $59.99-$249.99 per vehicle (An additional $9.99 per guest with cars containing more than 2 people may apply) 

The Halloween Season is here to stay! Get your tickets for Joe Bob's Haunted Drive-In, a haunt/drive-in movie experience where you'll be in the middle of a zombie attack! As drive-in expert/horror host Joe Bob Briggs and his friends appear on screen to present the films, real zombies will take over the drive-in, interacting with the crowd and on-screen entertainment to create a scary, fun, and immersive night unlike any other!
Cost $95.00-$119.00
If you can have drive-thru food, pharmacies, and weddings, why not a drive-thru haunt?? Urban Legends is a terror-ific drive-thru experience that is now haunting the Orange County Fairgrounds. Featuring live performers, 3 interactive show zones, and a cosmic array of lights, sound, and special effects. Prices range from $49.99-$143 per vehicle depending on the day of attendance and ticket level (General or VIP). Urban Legends is running on select nights from October 1 through November 1 from 7:00-10:30 pm. Visit their website for tickets!
Cost: $49.99-$143 per vehicle
Food tastes better when it's Halloween themed…it's a fact. And this all new event is here to prove it. The Bite LA combines a fall food festival with a haunted trail, and it's all from the safety of your car! Cars will drive from station to station and be served eight eerie bites from several mysterious creatures and ghouls. Dates run from October 2 to November 1. Visit their website for tickets!
Cost- $38-$98 per person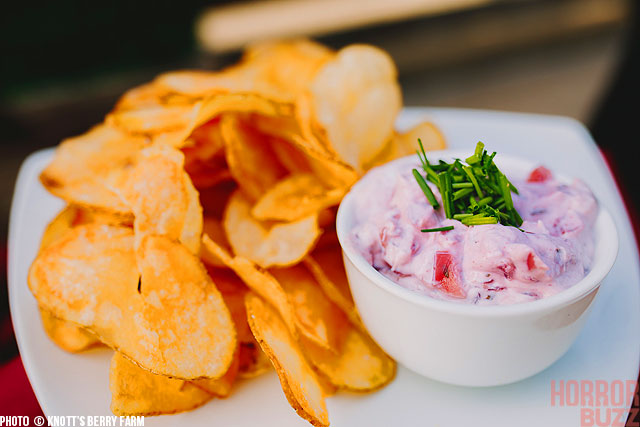 Though the veil will not be lifted for this year's Scary Farm, Knott's still has plans to bring fall fun to its theme park goers. This outdoor tasting event features food stations packed with pumpkin spice and everything nice. Soup in bread bowls, hearty sandwiches, apple cider, and much more can all be found here. There's even a trick or treat trail that kids (and adults!) can take part in, so come costume ready! Dates run from September 25 to November 1. Visit their website for costume guidelines and tickets!
Cost- $20-$35 (Knott's pass holders get a 10% discount!)
Nights of the Jack– King Gillette Ranch, Santa Monica Mountains
Take a spooky drive across King Gillette Ranch and see the grounds illuminated with thousands of carved jack 'o' lanterns. This year's edition of the event is a drive-through and will take place from the safety of your car. Timed tickets will be distributed for each night and it takes about 30 minutes to complete the trail. The event will run Thursday-Sunday from October 1 to November 1. Visit their
website
for tickets!
Cost: $69 per vehicle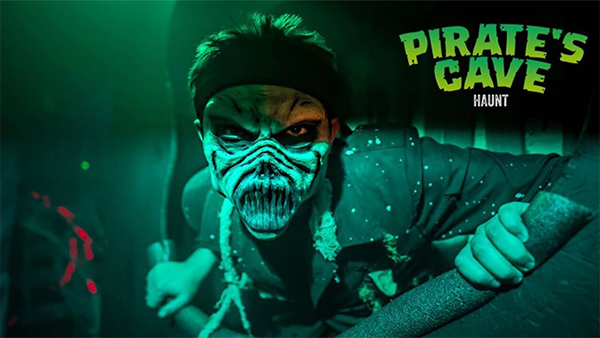 Designed by Jacob and Dave Larson, Pirates Cave is an immersive sinister swashbuckling yard display and this year they are taking their story to its origins. Each show is 10 minutes long and will feature live actors roaming through the display. Shows will run from 7-10 pm on October 23, 24, 25, 30, 31, and November 1. Pirate's Cave is located at 2548 E Garfield Ave, Orange, CA 92867. Additional details about this nautical nightmare (as they become available) can be found on their Instagram
Cost: Free (Though a $1+ donation is appreciated)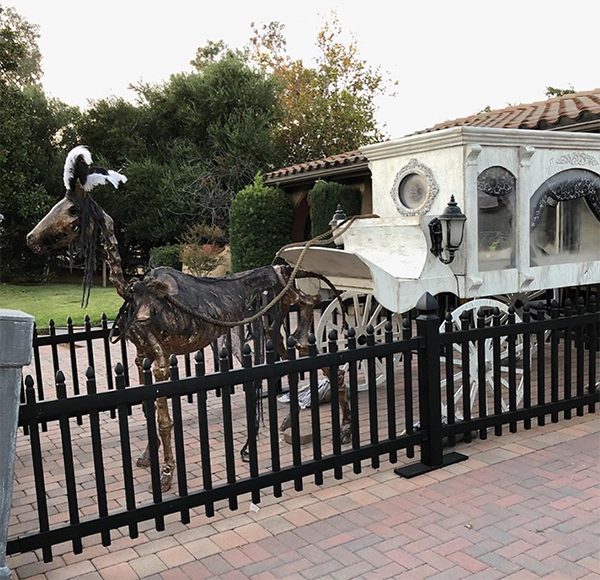 Hellsir Cemetery is a hellishly delightful home haunt and they have put some gorgeous displays together over the years. The crypts are creaking and the headstones are quaking as Hellsir prepares for another year of frights! Opening night is October 3 and their theme for this year is Purge 2020, see the trailer on Instagram! Located at 10522 Lemon Ave in Rancho Cucamonga, the haunt will run from Oct 3rd-Oct 31st 6-10 pm Sunday through Thursday and 6 pm -Midnight on Friday & Saturday.
Cost: Free
Calling all photo op fanatics! If you enjoy taking pictures at events as much as the events themselves then this haunt is not to be missed. The creative team behind Haunted Dome is turning their haunt into a gorgeous yard display with horror character photo ops! Expect to see the likes of Krampus, Michael Myers, Sam, Leprachaun, Leatherface, Freddy, Chucky, and Jason. It's a dead man's party and you're ALL invited! And if that wasn't enough… goodie bags are being given out for ALL AGES. Who says trick or treating is just for the kids?? Haunted Dome is located at 11057 Oro Vista Ave in Sunland. The event is for one night only on Halloween from 6:30-9:00 pm. Check out their Facebook and Instagram for awesome event posters, teasers, and photos.
Cost: Free
This haunt is proud to present "All Hallows Eve". An all-new special effects projection show celebrating Halloween night and its classic traditions! The show will run October 1-3 at 8 pm. Expect to see witches, ghosts, goblins, and some classic monster favorites. Parties will be separated by 6ft. markers. This isn't the only devilish delight the Corona Haunt has planned. After you enjoy "All Hallows Eve" you can return later in the month to enjoy the special (COVID compliant) walkthrough "Shadow Mountain". Shadow Mountain will run October 22-25, 29, and 30. Times range from 6:30 to 10:30 pm depending on the day. Reservations are available and can be made on the group's Instagram or website. If reservations become full, a virtual standby line is available.  Corona Haunt is located on Nutmeg Drive in Corona, CA and further details can be found on their website and Instagram.
Cost: Free
We were disappointed to see Creep it Real OC get canceled because it meant we wouldn't get to see 1870 Haunt Manor's mini haunt. But thankfully this twisted team can't be stopped and they've got some big plans (18′ tall plans to be exact!). This group of seasoned haunt vets has put together a fully immersive elaborate display to fright and delight audiences. The display will be claiming victims…ahem…guests….from October 1-31 from 6:00-11:00 pm. This home haunt is located at 1870 N. Cymbal Pl. in Anaheim. Check out their Instagram for more info and some fun build pics!
Cost: Free
Murder House Productions – Thousand Oaks, CA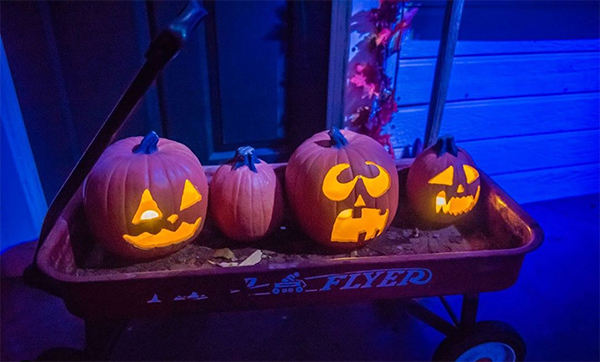 MHP's home haunt made quite the scene in 2017 with their gorgeous Trick 'r' Treat maze. This year these pros will be bringing "Haddonfield Cemetery" to Sugarmynt Gallery's "Haunted Haddonfield". The event is on September 12 at Sugarmynt Gallery in Pasadena and (due to overwhelming demand) a Sunday slasher service has been added for September 13 from 12pm-10pm as a second date for this unique event. MHP will also be announcing their haunt plans for the 2020 season at this gallery event. You can book tickets on Sugarmynt's website for this special event and be the first to know about the new haunt coming to the fog in 2020. This home of horrors is located at 2240 Ranch View Place in Thousand Oaks. Visit Murderhouse Production's Instagram for updated information about their exciting announcement regarding their haunt.
Cost: $25 for Haunted Haddonfield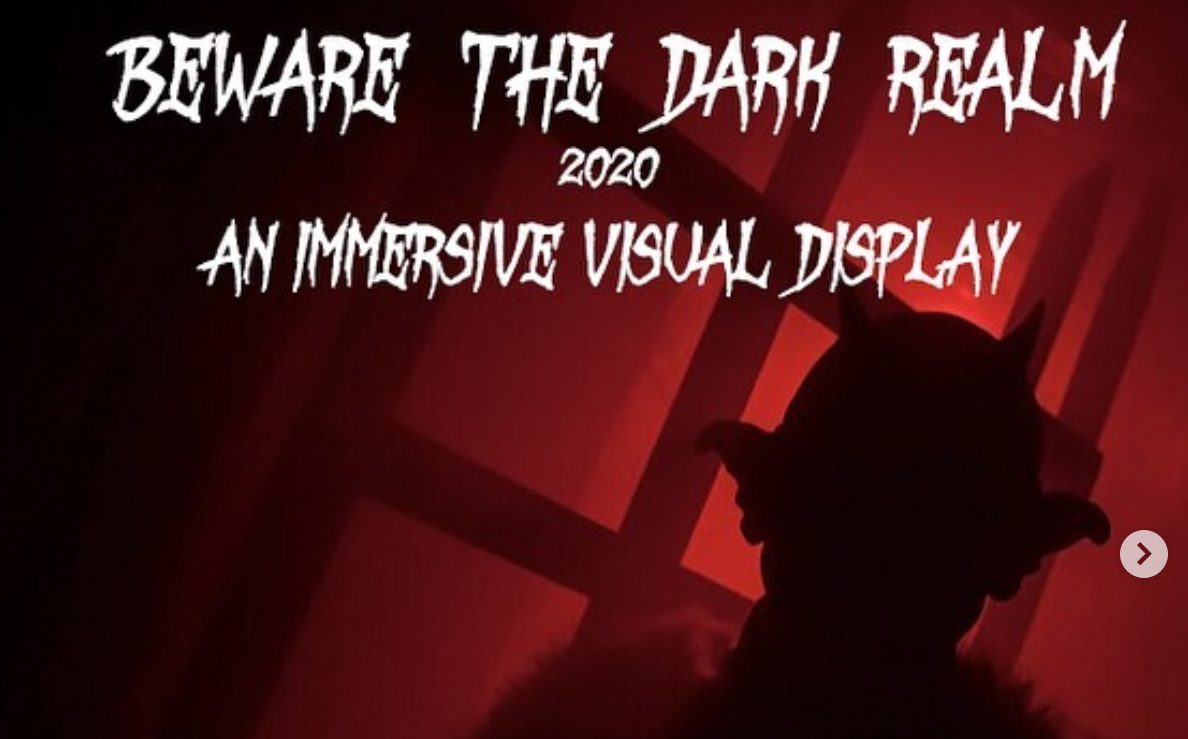 Beware the Dark Realm is normally a fantastically frightening home haunt maze. However this year due to COVID, a full-length maze will not be featured. But that hasn't stopped this creative Creepshow! They are now an immersive display. This group of caring community members uses their haunt as a way to raise funds for the local Children & Family Center. Donning a med-EVIL theme, Beware the Dark Realm is the scariest charity around! The haunt is located at 28261 Sugar Pine Way in Santa Clarita. They are open October 2, 3, 9, 10, 16, 17, 23, 24, 30, and 31 from 7:00pm-10:00pm. Visit their website and Instagram for additional details, pictures, and videos!
Cost: Free, however, donations are graciously accepted (and go to a great cause!)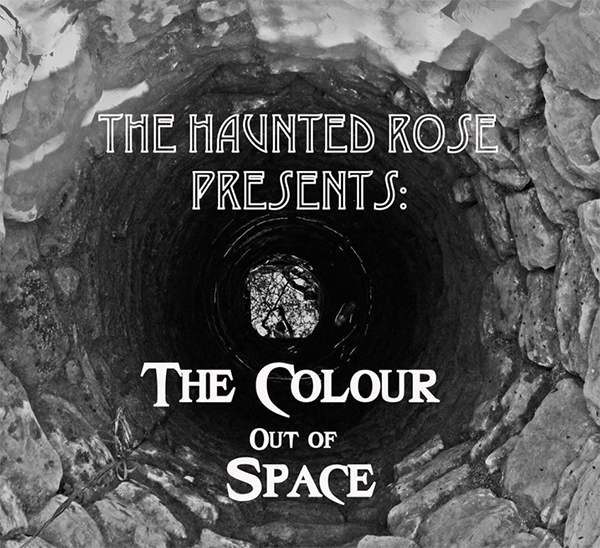 This Lovecraftian home haunt has turned their walkthrough into "a live display of cosmic theatrical horror"! Performances will run October 30 and 31 on the hour from sunset through the Witching Hour. The Haunted Rose is located at 12116 Groveland Avenue in Whittier. Follow their Instagram and website for additional information and for some seriously awesome build pictures from this year and years past.
Cost: Free but donations are appreciated!

Rumor has it, that a small group of followers calling themselves "The Servants of Sticky" have set up camp in the Sepulveda Basin in a makeshift shack near "its" lair… they await its awakening. If you can locate the followers, you may be able to join them. Are you ready to join the cult of Mr. Sticky? Come see this yard display's rich story unfold at 16418 Gilmore St. in Lake Balboa (Near Van Nuys). The full show is scheduled to run Friday-Sunday October 23-25, October 30, 31, and November 1. Visit their website and Instagram for more information.
Cost: Free
---
But wait…thats not all! The following haunts have stated their intent to open but have not listed their dates. We will update our list as soon as their operation dates are announced!
Nightmare on Hickory Lane- Chino Hills, CA
All Saints Lunatic Asylum- Apple Valley, CA
The Haunted Lodge- El Cajon, CA
Prism Experiences Haunt- Mission Viejo, CA
Gothic Hills Cemetery- Sylmar, CA
The Fleshyard and Perdition Home- Chino, CA
Many of these haunts are family-owned, built, and operated, which creates a unique opportunity that perhaps previously was looked over. Haunt season usually brings to mind the major players… and many choose to focus their time and energy on these haunts. But beneath the fog that descends on SoCal every year, hide some very spooky (and very stunning) gems. These local home haunts and smaller professional haunts (while popular in their local communities) are deserving of a lot of recognition and praise for their hard work and limitless talent. So consider this an opportunity to visit as many home haunts and smaller haunts as you can this season! Who knows what mysteries and horrors await on SoCal's suburban streets…
Have a haunt and you want it featured on our list? Contact us at info@horrorbuzz.com!