Writer/director Michael McCartney's razor-sharp, LGBTQ-themed horror-comedy ROOMMATE WANTED will have its World Premiere at the renowned Salem Horror Film Festival on October 2-4, 2020. The film is produced by McCartney, Gill Holland and Sholpan Murabuldayeva, and stars Angelique Sabrina White, MJ Garcia, Jack Shulruff, Ricky Cruz and Isabela Valotti.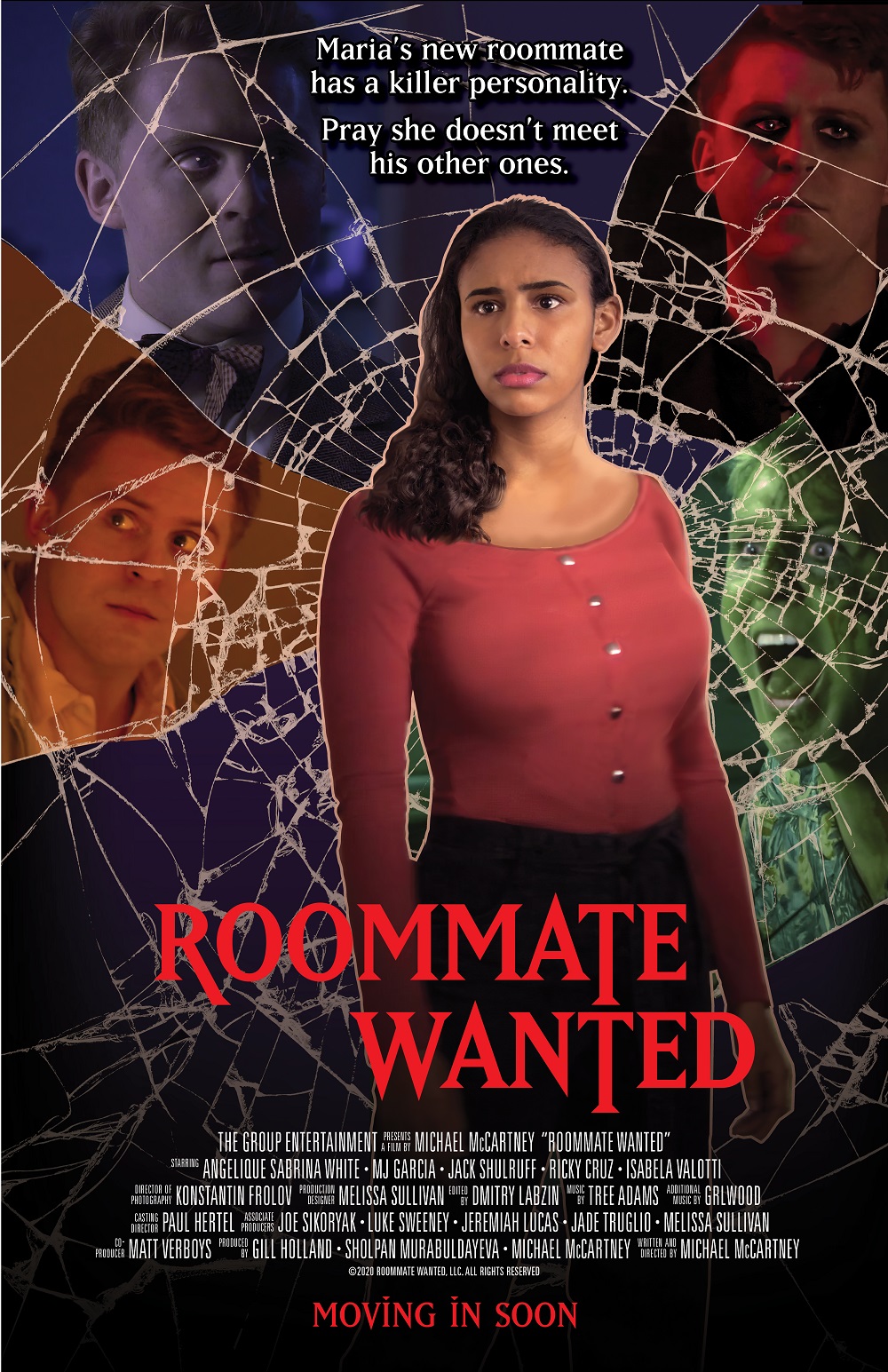 Roommate Wanted is a comedic thrill ride showcasing a fresh and diverse cast that pits Maria, who is facing an uncertain future and her own identity crisis, along with her carefree college roommates against their seemingly perfect new tenant, Dean, who is actually an escaped mental patient with multiple homicidal personalities. Now, Maria must face her own inner fears and step up to confront their murderous new roomie before his blood-soaked rampage overtakes them all!
"I've always loved horror films because they are the perfect combination of escape, artistry and subversion," says McCartney. "I love the challenge of telling a story that has mixed tones, as well as delivering larger social themes masked with laughs and thrills."
The cast and crew is made up of people from all over the world including Brazil, the Bahamas, South Africa, Russia, Kazakstan, Saudi Arabia, Egypt, Australia, China, amongst others. This inventive character-driven thriller also features signature music and songs by the acclaimed queer punk band GRLwood, who lend their distinctive musical voice to the film, marking their very first cinematic collaboration.
"We are so excited to unleash our film at Salem Horror Film Festival!" enthuses McCartney. "They completely understand and respect all genre fans. It's the perfect fit and the perfect, inclusive audience for us. We just can't wait for everyone to see it!"
Virtual festival passes for online screenings of Roommate Wanted can be purchased now here: https://www.salemhorror.com/store