Many young teenagers daydream about how their name would sound in front of their crush's last name. While I am not going to openly admit that, I will admit that I did dream about becoming an Agent for some crime-fighting organization. And the Nightlight Circus presented by Electric Goldfish allowed me to pursue that dream, even if only for a week.
Electric Goldfish is the beautiful melting of the minds of various artists, including those of Faceless Ventures based in the United Kingdom. The Nightlight Circus is the second case initiated by an investigation group known as The Pandora Network, the first being Burying the Hatchet, which ran back in May. Each case does stand alone, so no prior experience is necessary!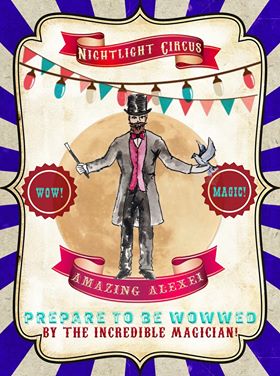 The Nightlight Circus focuses on the case of missing children from the town of Pondermere who have seemed to have disappeared after a mysterious circus rolled into town. The Pandora Network sent in two Field Agents Felix Chase and Beatrice Blackthorn who were tasked with finding these children. They were essentially the ears, eyes, and fearless leaders of our Volunteer Analyst group. All the information collected was organized and discussed via a private Facebook group. This was nice because all the media and documents involving the case were organized in one area for us to dissect and reference back to!
Overall, I enjoyed the Nightlight Circus. The storyline progressed nicely and was satisfyingly tied up. The various pieces of evidence pertaining to the case were beautifully executed. Actual pictures of certain key papers and flyers helped to sell the experience as a whole. Video and audio clips, while a bit campy at times, were always entertaining and helped to further immerse me in this world. The characters were all quite distinct and memorable. I loved the chemistry and banter between Agents Blackthorn and Chase. These individuals were the driving forces behind this experience, and I enjoyed interacting with them. They both had clear traits that contrasted nicely with each other, which further drove their chemistry.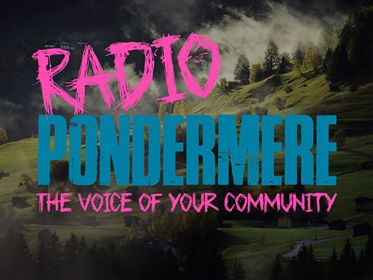 While the Nightlight Circus possessed many strong qualities, I felt like I had to play catch up on all the new evidence brought forth each day due to differing time zones and other life forces. Other than that, my experience with The Pandora Network was quite pleasant. The solid presentation of various media along with the playful, yet driven characters melted together to form an entertaining experience that proved to be a satisfying distraction from our crazy world. Plus, being called Agent Swanson always seemed to make me sit a little taller in my seat.
For more information on Electric Goldfish, visit: https://www.facebook.com/electricgoldfish/?ref=page_internal
To check out The Pandora Network, visit: http://pandoranetwork.online/home/4594894487