San Diego Comic-Con kicked off the 2020 home edition this year with a brilliant panel that highlighted the Queer Community in horror. Presented by SHUDDER, HORROR IS QUEER featured Sam Wineman (The Quiet Room), director of Shudder's upcoming documentary on LGBTQ horror film history, and a panel of leading voices: Nay Bever (co-host, Attack of the Queerwolf podcast), Bryan Fuller (creator, Hannibal), Don Mancini (creator of the Child's Play franchise), Lachlan Watson (actor, Chilling Adventures of Sabrina) and moderator, writer Jordan Crucchiola.
The discussion kicked off with moderator Crucchiola asking Wineman to establish what defines Queer Horror There are four foundational elements according to Wineman; Explicit representation, Queer Coating or the implication that someone is queer, where anyone from the queer community "sees" themselves or connects with horror or the "otherness" in horror, or if something in horror has a queer creator.
Mancini notes that his queer identity may have influenced the creation of the lead character, Andy, and how he was lonely, and isolated. While not intentional with the first three films Mancini laughs, "As we've gone on we've just gotten gayer and gayer and gayer, and since Bride, we have made a conscious effort to make an explicitly gay thing."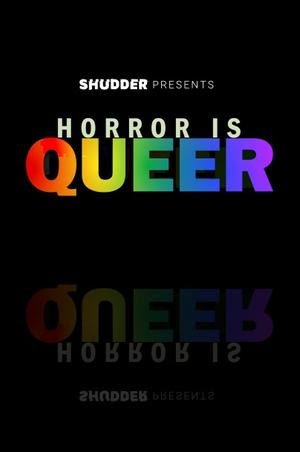 Co-host, Attack of the Queerwolf podcast Nay Bever also commented that as she and her cohost select movies to discuss it usually begins with how anyone from the queer or trans community connects with a film "If Queer or Trans folks want or do see themselves in something, then it's ours, period." Breaking down boundaries is something that the discussion touched on in when non-binary actor Lachlan Watson talked about always being cast as the specific type of queer character, "It's this thought that Queer actors, writers and creators can only create queer art. That's something that I think is worth breaking down because there is so much more to it than that."
"I didn't start out wanting to tell a queer story between Will Graham and Hannibal Lecter." Says Bryan Fuller, "I wanted to tell a story about how straight men fall in love with each other and explore that." Fuller goes on to explain that it wasn't until the fans or "Fannibals" of the show projected their own queerness onto the story that it made Fuller realize the connection he was subconsciously creating. "What came through the authenticity was a queerness," Fuller stated.
One of the more personal moments of the panel came when panelist shared their personal trauma survival stories and how is a way this connected them to the horrors they grew up watching on film. Bever explained that growing up in a dogmatically religious household, the guilt and shame she felt on a day to day basis was what made her connect with the catharsis of horror. Fuller, the survivor of a violent and verbally abusive father, explains how he saw the heightened tension in horror movies and connected with the characters because they were operating at that same heightened vibration of danger and awareness.
Moderator, Jordan Crucchiola brought things around when she posed the question "Where is the way forward from now? What are some good examples that you see of that reclamation happening where we CAN celebrate, but detach from the things that make us sad about our otherness being vilified?" Watson recalled a conversation she had where the person she was talking to mused on the hope to see a queer people as villains for other reasons than for being queer. " I don't think that monsters always self-identify that way," says Bever, "I think they get labeled as such especially when you are labeled as such from a privileged group."
Fuller brought up an interesting thought at this point when he explained that we are talking about these things now because people realize that there is an audience. "Black horror has been around forever, but it wasn't until GET OUT that others could see themselves in the humanity of those characters as opposed to the demographic." He continued to say he things that this will give more opportunities to other communities, including the queer community, to tell non-heteronormative stories that connect with the greater audience. "We've always known that the demand's there, " Wineman added, "But now there is cultural awareness. People want to see work that reflects the world that we live in."
Thank you SHUDDER for a brilliant panel of strong voices from the Queer Community. Let's keep the discussion going.