Due to the ongoing COVID-19 pandemic, Fantaspoa Fantastic Film Festival has announced that its sixteenth edition will be held online and completely free of charge. The bold move is courtesy of an unprecedented partnership with Darkflix, a Brazilian video streaming service aimed at fantastic genre productions.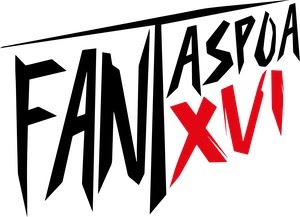 Scheduled to begin on July 24th and run until August 2th, 2020, the sixteenth edition of Fantaspoa will turn Darkflix into center stage for several Latin American Premieres. The festival program will feature more than 110 shorts and feature films from more than 35 countries. Each title will have a cap of 5,000 views, and all will be geo-blocked to Brazilian viewers.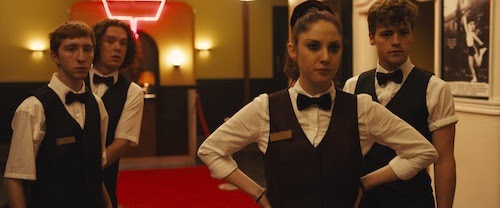 In addition, interactive Q&As will accompany several livestreamed films, and the festival will host digital versions of its popular lectures and masterclasses – all of which will be available for free to genre fans around the world, hoping that its attempts to combat social isolation through digital gatherings will be seen as a small but valiant way to help fight this unprecedented pandemic.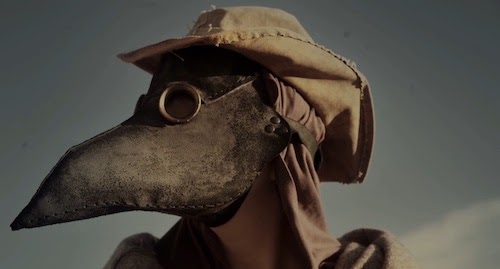 FANTASPOA 2020'S FIRST WAVE OF TITLES
CRAZY WORLD (I.G.G Nabwana, Uganda, 2019)
DIABLO ROJO PTY (Sol Charlotte and J. Oskura Nájera, Panama, 2019)
ENTWINED (Minos Nikolakakis, Greece/United Kingdom, 2019)
FRIED BARRY (Ryan Kruger, South Africa, 2020)
GHOST MASTER (Paul Young, Japan, 2019)
JAMES VS. HIS FUTURE SELF (Jeremy LaLonde, Canada, 2019)
LIMBO (Tim Dünschede, Germany, 2019)
THE PANDEMIC ANTHOLOGY (Various directors, Brazil, 2020)
PORNO (Keola Racela, United States, 2019)
RESIN (Daniel Borgman, Denmark, 2019)
ROCK, PAPER, SCISSORS (Martín Blousson and Macarena García Lenzi, Argentina, 2019)
SALVATION (Lee Chang Moo, South Korea, 2020)
STRANGER (Dmitriy Tomashpolskiy, Ukraine, 2019)
SKULL: THE MASK (Armando Fonseca and Kapel Furman, Brazil, 2020)
TO KILL A DRAGON (Jimena Monteoliva, Argentina, 2019)
TOXIC (Ariel Martínez Herrera, Argentina, 2020)