We can't go to the park just yet. But Universal Studios Hollywood has another option. In honor of National Dinosaur Day (Yes that is a thing and it's on Friday, May 29th) The park is paying homage to its mega attraction, "Jurassic World—The Ride" with a special watch party of the global blockbuster movie JURASSIC WORLD. The event will happen on Twitter on Friday, May 29 at 5:00 p.m. PST.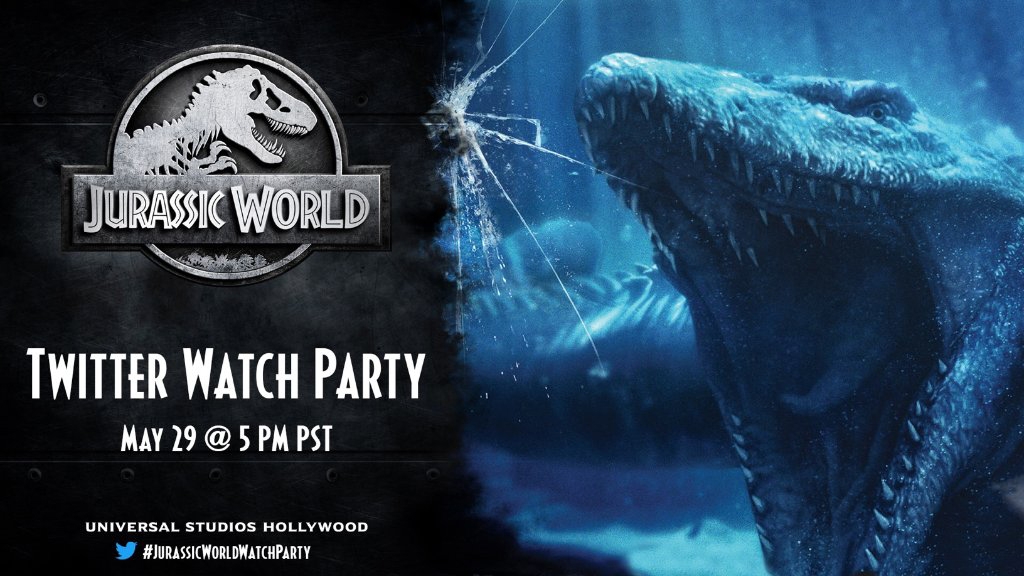 Fans of both the ride and the series of dino-tastic movies are invited to screen their personal copy of the film while engaging with fellow fans through Universal Studios Hollywood's Twitter account at https://twitter.com/unistudios. To help toast the celebration and, for the first time ever, Universal Studios Hollywood is sharing some favorite cocktail recipes from the popular Isla Nu-Bar, located adjacent to the ride. Fans can view the exclusive recipes for Tiki Tai, Bird of Paradise and a non-alcoholic Mai Tai on Universal Studios Hollywood's website here. Now, remember, you must be 21 years or older to consume alcohol. You should also be drinking responsibly if you drink at all.
For the little ones, you can serve up some fabulous tropical mocktails. Then everyone is part of the party. They like fun drinks too! Another fun idea would be to have them dress up as their favorite character from the film or do some Jurassic Crafts.
We will be back at Universal Studios Hollywood soon enough and having the time of our lives again soon.
Post along and use the hashtag #UniversalAtHome.