An unprecedented shut-down is facing comic book and pop culture conventions worldwide, and the financially affected communities and small businesses associated with the multi-billion dollar industry. However, Virtual Fan Expo's event producer Virtual Expos LLC (in partnership with Kaleidoko, Experience Level Entertainment, Legion M and Collider) are joining forces with community and commerce innovator Auxxit to deliver an innovative and seamless online marketplace that will be at the centerpiece of VFE's global debut on May 2nd-3rd 2020.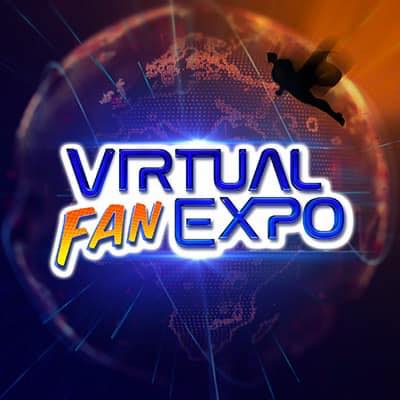 The Virtual Con experience will provide a mix of  communication and e-commerce functionality that could potentially exceed what an in-person convention could offer. Awesome pop culture and comic book merchandise from exhibitors anywhere will be available, and nightly happy hours where attendees can communicate directly with one another to share their passions and sponsors will coordinate timed merch drops and host auctions in real-time. The Con's goal is to create a completely immersive, one-of-a-kind experience for attendees and exhibitors to engage in an environment simulating what fans love most about being on an exhibitor floor.
In addition to providing the opportunity for exhibitors and vendors to showcase their merchandise during such an unpredictable time in the marketplace, VFE promises to be an integrated fan experience featuring exciting panels, Q&A's, and celebrity appearances. The lineup already is including actor Joe Manganiello and "Maltin on Movies" podcast co-hosts Leonard and Jessie Maltin. Visitors will also receive access to interactive gaming rooms, online happy hours, and a cosplay "ball."
More details will be announced soon. To stay informed about Virtual Fan Expo, please visit the Virtual Fan Expo website.