A new project has been announced that could use some help. Featuring Ari Lehman (Friday the 13th), FELISSA ROSE (Sleep Away Camp), BRET "HITMAN" HART (WWE Hall of Famer), and ANGELINA LOVE (Womens Champion) we have the promise of a twisted film within a film about the dark net.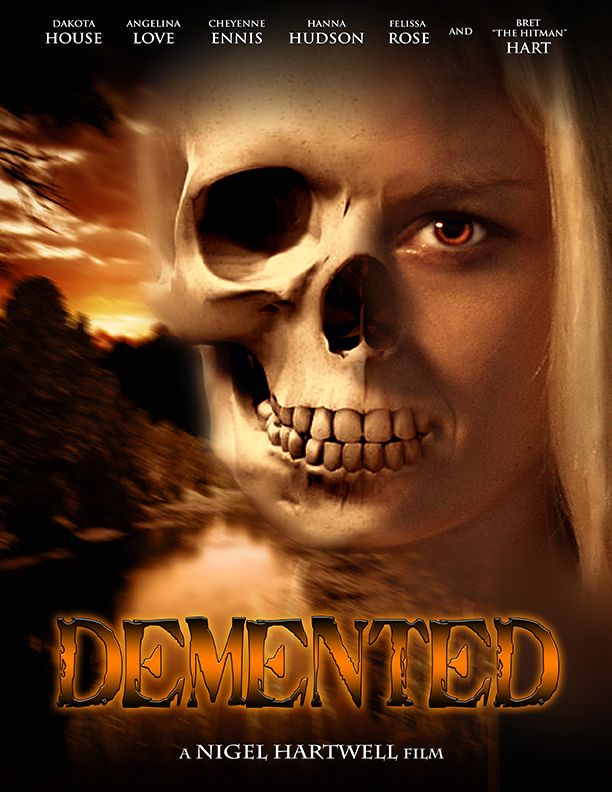 Synopsis: DEMENTED is a film-within-a-film, that takes you deep into the dark world of fetish cinema. An edgy, eerie, docu-style story, telling the harsh realities of voyeurism meeting Final-Fantasy. A world in which hidden figures exist expressly to take advantage of the meek. Young women on the fringe of society, looking for the promise of "true love" and a 'better life' are dragged down the torturous road of No Return. The sick, twisted minds of the Dark Net's Master Manipulators are the New Puppet Masters and profiteers, forcing these lost girls to do their perverted bidding in the most disturbing recesses of the Dark Net.
The aim is to release this the film by Halloween 2020. With everything going on right now they will need all the help they can get. Learn more about the project and possibly contribute
here.