Getting away is just the beginning in director Lane Tolan's Getaway, premiering on DVD and Digital this April. Today we share the trailer for this upcoming horror film that features Halloween's Scout Taylor-Compton in an unnerving kidnapping thriller from Uncork'd Entertainment. The movie also stars Landry Allbright ("Star Trek : Picard"), Lane Tolan ("Hey Arnold"), Jamil Walker Smith ("Stargate Universe"), Jaclyn Betham ("The Haves and Have Nots"), Ben Deschaine (Super Shark), and Chrystopher Ryan Johnson ("The Riches") star in a Lane Tolan film from a script by Betham and Toran.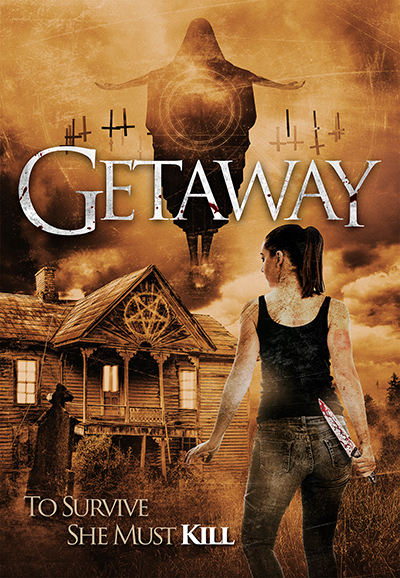 Synopsis: Tamara Miller has planned a weekend lake getaway with her two best friends. When she gets kidnapped by a backwoods cult, eerie and unexplained occurrences arise. Will she make it out alive or become the treasure of these deranged lunatics?
Okay. So I spit On Your Grave meets The Craft? While the concept is a satisfying one, in seeing predators get far more than they bargained for, I wonder what new elements this will bring to the mix. There's plenty of butts and cleavage contrasted with nasty old white dudes tying women up so there's that. Regardless, we should wait until seeing the film before cursing it outright.
Getaway is available on DVD and Digital April 14 from Uncork'd Entertainment.