The epic trials of traditional platforming action have now been put together in a legacy collection! The Mega Man Zero/ZX Legacy Collection includes a total of six games. This includes the entire series of Mega Man Zero, which consists of four separate games, along with Mega Man ZX and ZX Advent. For the first time, Mega Man ZX and ZX Advent will make it's way to full-sized screens, upgrading from mere handheld devices. This Legacy Collection will be available for the Xbox One family of devices which includes Xbox One X, PlayStation 4, the Nintendo Switch, and PC. The MSRP for this six-game collection is set at $29.99. The set will be sold at North American retail stores where consoles are found and will also be available digitally. PC gamers will be able to acquire the digital version through Steam.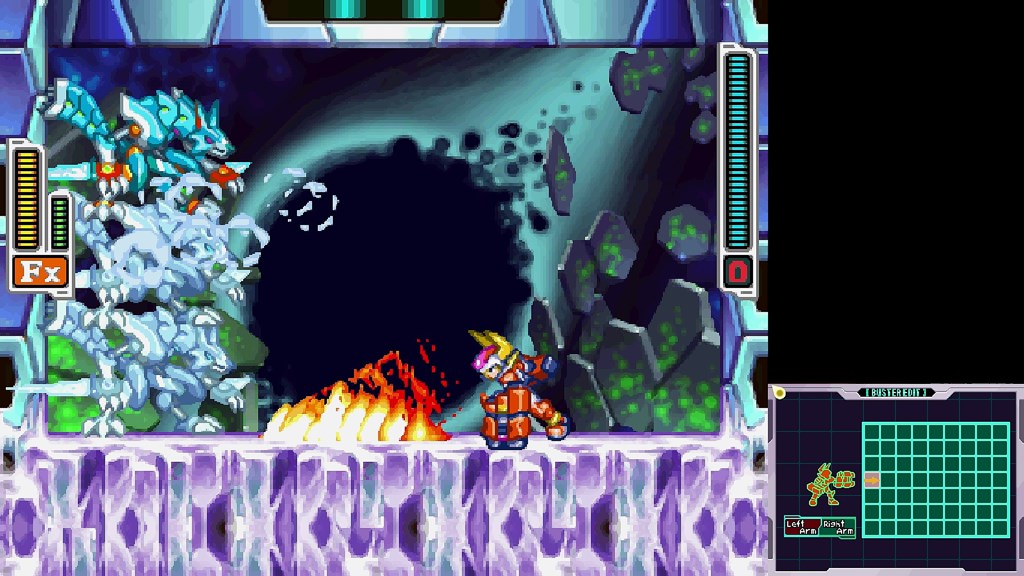 Precise combat, fast-paced platforming, and challenging boss battles are some of the trademark features found in Mega Man Zero/ZX Legacy Collection. The new and optional Casual Scenario mode allows first-time players to cut through the game with decreased difficulty. Save points during a mission with the Save-Assist system feature has also been added into the game for more convenience and less stress-inducing experience. For those seeking this legacy collection for pure nostalgia, gamers can choose to play in the original sprite design. New HD-smoothing filters are also available to choose from to heighten the gaming experience. Mega Man ZX and ZX Advent even gives you the option to pick from a different number of screen layouts to display the original releases dual-screen controls.
Another feature introduced for this collection is the Z Chaser mode for when players have mastered all six games. In each game, you are challenged to compete for the fastest time across the stages. This mode provides gamers with a multitude of challenges to sharpen their skills and keep the fun going even when the game has been beaten. Z Chaser mode includes a race against ghost data from top performers on the global leaderboard, battling against friends in local multiplayer or the ability to take things on solo. The in-game gallery features over 650 pieces of original production art for those who would take an interest in art and history in this Mega Man universe. What is art without a bit of music? While browsing the art, players get to listen to the music player's entire selection of both original and new compositions.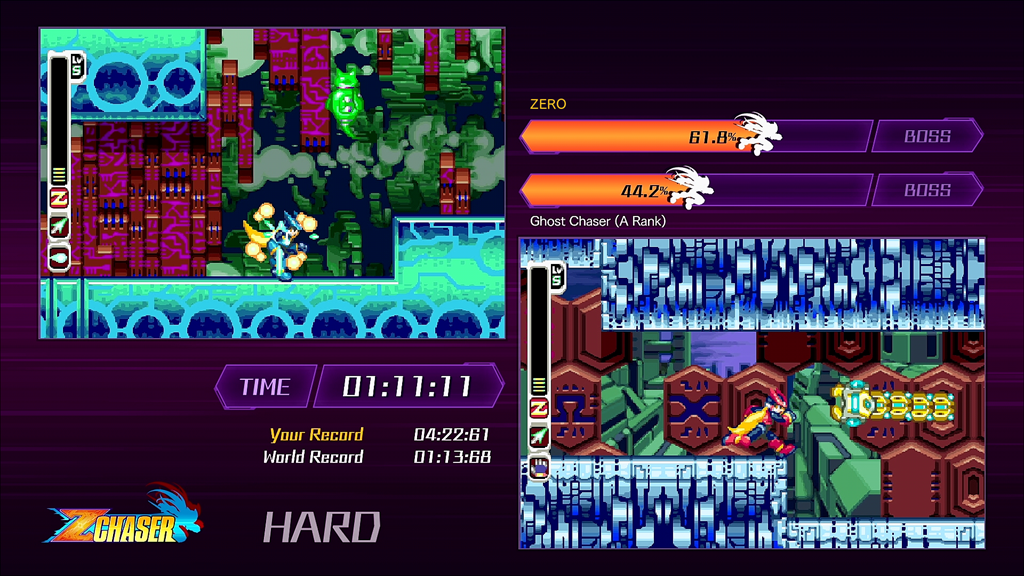 From the Mega Man universe, Mega Man Zero/ZX Legacy Collection brings you six of the classic titles. Set hundreds of years after the events of Mega Man X, you play the four-part series about the legendary Reploid, Zero. For the first time players are allowed to take on the role of either a male or female hero in Mega Man ZX and ZX Advent. Hero's Megamerge with mysterious Biometals to harness ancient powers of past heroes such as Zero and Mega Man X.