You've heard of Von Bach, haven't you? He's as famous as Frankenstein or Dracula. It's also the name of a new graphic novel from Playwright Owen Hammer adapted from his successful stage play of the same name. Produced by the Next Arena Theater company, Von Bach is the story of an undead monster who sues a movie studio trying to make a horror movie about him. You can see clips of the multi-media show here, here and here.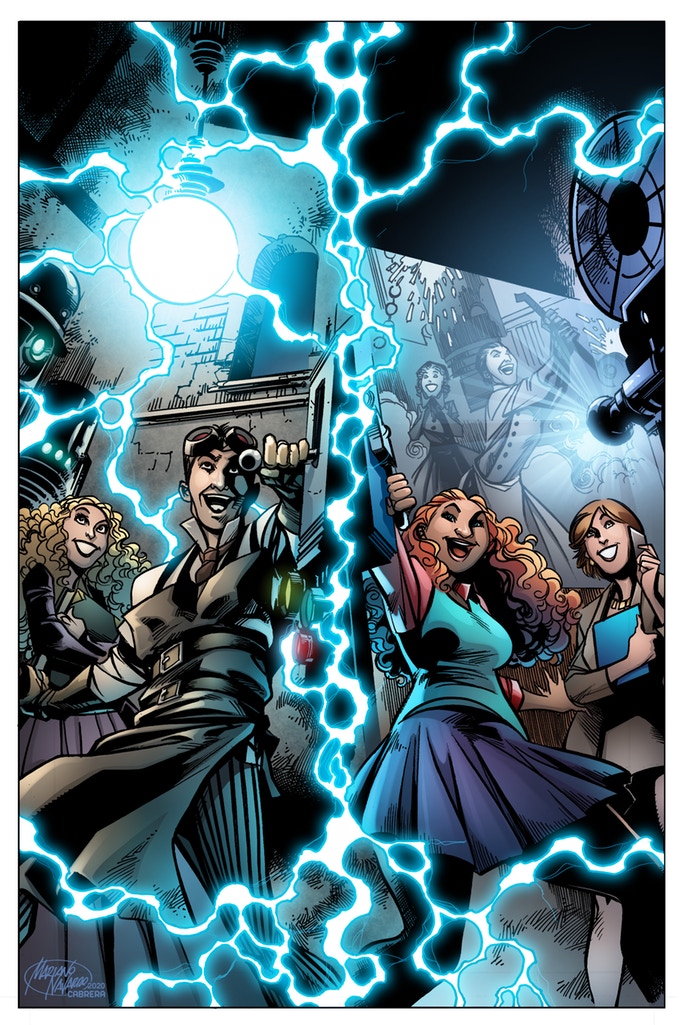 Synopsis: Doctor Heinrich Von Bach was a nineteenth-century scientist resurrected from the dead by his own ungodly invention. At least that's the story Hollywood told when they got hold of the gothic romance novel written about the good doctor. For a hundred years they've made as many films based on the bloody life and undeath of Von Bach.
Today, a major studio is finishing a big-budget "Von Bach" movie. But suddenly, the real Von Bach returns to life in Hollywood and he is going to teach the cast and crew the true meaning of "development hell."
VON BACH! Greater than the power of life! Greater than the power of love! He possessed the greatest power of all! SUBPOENA POWER!
The Rundown
The story takes place in seven chapters, each one a twenty-page comic. The Von Bach team is seeking funding for issue 1, but will publish as many chapters as they can if they receive sufficient funding. You can pledge anywhere from $5-$50 or more in order to help the project get to the initial goal of $4,000. What better way to start your day than to contribute to horror and the arts? The project runs for the next 30 days so time is of the essence.