Calling all spirits: the famed Winchester Mystery House in San Jose, CA will be hosting Ghosts of Valentines–A Theatrical Séance with master magician Aiden Sinclair. However, there are only two nights of performances (February 14th and 15th 2020), so be sure to reserve spots soon.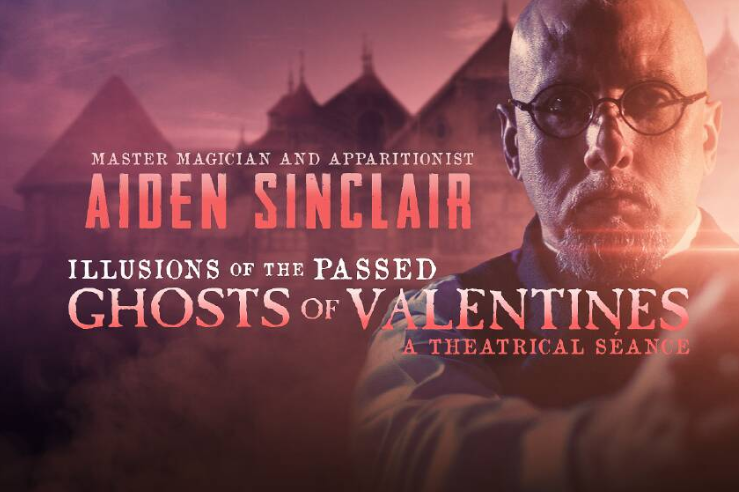 Guests will travel back in time to the Victorian days of Ms. Winchester herself, hearing voices of the past and feeling their ghostly touch. In a 60-minute interactive performance, Aiden Sinclair (of "America's Got Talent" and "Penn & Teller: Fool Us") will immerse guests in Victorian Spiritualism through a Valentine's Day seance and paranormal illusions.
"We are thrilled to offer guests a truly unique way to celebrate Valentine's Day with the return of Aiden Sinclair," says Winchester Mystery House General Manager Walter Magnuson. "His performance provides a remarkable reflection on the life of Sarah Winchester through historical fact, audience interaction, and awe-inspiring illusions."
Performances are ONLY Friday and Saturday, February 14th and 15th, at 6:30 PM and 9 PM. Tickets range in price from $79–$89. A limited number of VIP tickets for the 9 p.m. performance each night are available for $129 and include admission, premium seating in the first two rows of the theater, and an intimate paranormal investigation of the Winchester Mystery House following the performance.
For more information and to buy tickets, visit the official WEBSITE.