Here it is, the first look at A Quiet Place II. Starring series veterans Emily Blunt, Millicent Simmonds, and Noah Jupe, The new film follows the three after the fateful events on the farm that left thair family in fight or flight mode. It appears they have chosen both with Evelyn, Marcus, and Regan venturing beyond the safety of their farm compound. Listing in the cast of the upcoming film are Cillian Murphy and Djimon Hounsou, no doubt playing survivors that could pose as a refuge or a threat to the characters from the first film.
John Krasinski returns as writer and director in a move that will likely ensure a consistent tone and level of terror.
Are you excited to venture back into A Quiet Place?
Following the deadly events at home, the Abbott family (Emily Blunt, Millicent Simmonds, Noah Jupe) must now face the terrors of the outside world as they continue their fight survival in silence. Forced to venture into the unknown, they quickly realize that the creatures that hunt by sound are not the only threats that lurk beyond the sand path.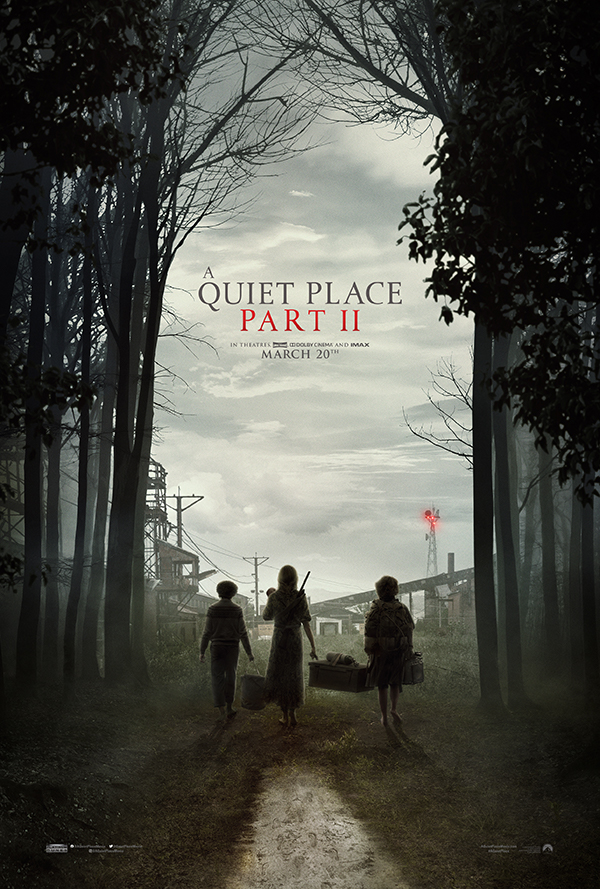 WRITTEN AND DIRECTED BY
John Krasinski
EXECUTIVE PRODUCED BY
Allyson Seeger, Joann Perritano, Aaron Janus
PRODUCED BY
Michael Bay, Andrew Form, Brad Fuller, John Krasinski
BASED ON CHARACTERS CREATED BY
 Bryan Woods & Scott Beck
STARRING
Emily Blunt, Cillian Murphy, Millicent Simmonds, Noah Jupe, Djimon Hounsou