It's that time of year again where the Halloween season comes to a close and we begin the long wait for our spooky summertime oasis, Midsummer Scream. While we're tempted to hibernate until next October, we here at HorrorBuzz have work to do and we need your help. Returning for its fourth year presenting the best in short-form horror, The Screaming Room Presented by HorrorBuzz heads to the Long Beach Convention Center July 31 -August 2, 2020, and submissions are now being accepted.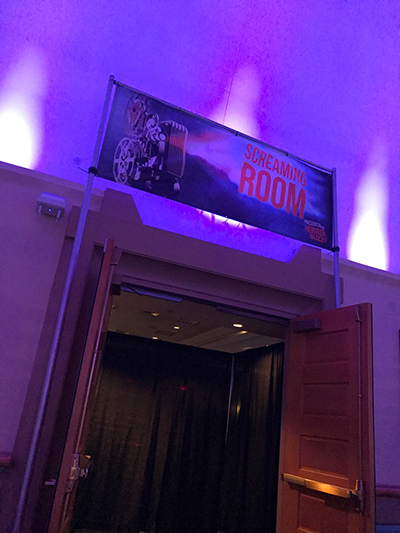 Over the last three years, we've come a long way with the addition of audience and jury awards along with last year's introduction of the filmmaker's lounge, allowing actors and creators to network and collaborate. We've been fortunate to welcome many partners including Buzzfeed, USC, Etheria Film Night, and Nerdist's Bizarre States. Wait until you see what we have planned for 2020.
Midsummer Scream has quickly risen to become the most exciting horror event outside of haunt season with a huge variety of vendors catering to haunters and fans alike along with the Hall of Shadows, an ever-expanding showcase of the best haunts in the state, and truly unique live performances and panels. It's become an event many of us look forward to as much as Halloween and offers the perfect atmosphere for the most promising up-and-coming creators in horror. Submissions will be accepted through May 15th, 2020, so there's still plenty of time to drag your dusty old haunted camera out of the attic and join us for a weekend of frightening fun featuring blocks from comedy to thriller and everything in-between. No topic or genre is off limits though we do ask submissions not exceed 20 minutes in length. Submit your short on FilmFreeway now and enjoy a huge early bird discount.