For the first time ever, Travel Channel is exclusively reopening the case files of America's first ghost hunter, Hans Holzer, revealing the original recordings and documents from the paranormal pioneer's renowned studies. "THE HOLZER FILES" premieres Thursday, October 3 at 10 p.m. ET/PT, where a dedicated paranormal team–led by investigator Dave Schrader, psychic medium Cindy Kaza and equipment technician Shane Pittman–revisits Holzer's most captivating cases. With the help of Holzer's daughter Alexandra, and researcher Gabe Roth, the team picks up where Holzer left off to re-examine the terrifying hauntings that he dedicated his life to researching.
In each of the series' 10 hour-long episodes, the team will cull through thousands of Holzer's recently discovered documents, letters, photographs and chilling audio and visual recordings dating back to the 1950s. Using his findings, team members track down recent developments from each haunting and head back to the location to reinvestigate with a fresh perspective, harnessing their own research, skills and expertise.
In the series premiere, the team heads to historic Rye, New York, where over the span of 20 years, Hans Holzer made three visits to investigate the rampant paranormal activity at the Peck House. They interview locals, historians and frightened witnesses in an attempt to capture evidence and find out if the restless spirits haunting the Peck House have actually moved on.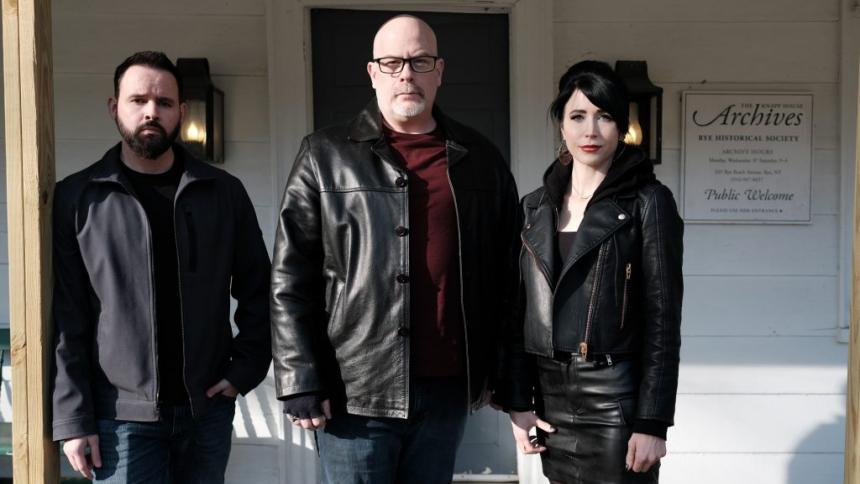 Upcoming episodes:
"The Morris-Jumel Mansion" – Premieres Thursday, October 10 at 10 p.m. ET/PT
"The Whaley House" – Premieres Thursday, October 17 at 10 p.m. ET/PT