It's 1967, the Vietnam War is in full swing, the Cold War is heating up, and the USSR won't start crumbling for another decade. It's a period that would come to define our image of the spy life as glamorous and dangerous. A life of deceit and schmoozing with the rich and powerful until your cover gets blown and you fall victim to an unfortunate accident. Fast-forward to 2019 and this world of drama and intrigue has found itself stuffed into an upstairs lounge at downtown LA's Brack Shop Tavern.
The tavern itself is a fine place to kill an hour or two before or after your immersive adventure with a dimly-lit speakeasy feel, vintage decor, and affordable drinks. VIPs will want to make their way past the main structure into a narrow back room where Mister Monday and Miss Emerald explain the rules and lead guests up the stairs into an intimate space packed with actors, all of whom play a major role in the show's narrative and branching conclusions.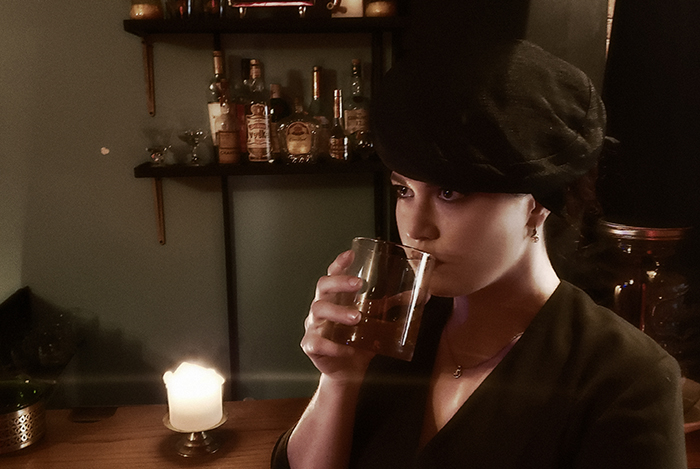 Cold War Lounge: The Asset is a competitive experience, which is something we've seen before but here the stakes are high, there is only one possible winner, with both teams having to face the consequences of their efforts. While there is a game element at play which largely serves a narrative purpose of amplifying the investment guests have in its outcome, this is greatly weighted towards being a theatrical versus a game experience. The actors that are directly related to your path will track you down and lead you into side rooms where the major plot points play out, culminating in receiving another piece of the puzzle that must de deciphered before the opposition to ensure your success.
Any character specifics risk potentially undermining the surprise element of discovering everyone's allegiances but I can say that I spent most of my time with Ivan (Alex Demers) and Esmerelda (Deirdre Lyons-Butchko). Ivan is an initially charming and affable fellow but as you delve deeper into his story there's a chaotic intensity and a strong sense of conviction given to the character. Immersive theater fans will likely recognize Lyons-Butchko as the unjustly maligned and abused maid of the Willows family and this character shares that drama and tragedy, deeply sympathetic but with a complex moral code that could easily make her a villain if viewed under a different lens.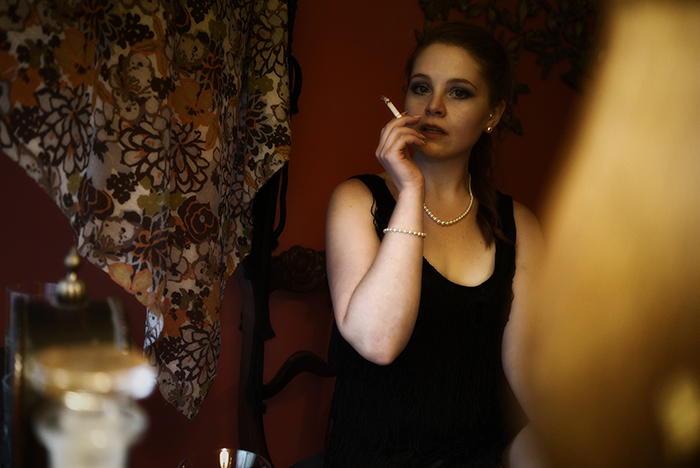 This is the essential balance that determines the success of these sorts of experiences, being able to make the same cast of characters into both compelling allies and enemies depending on which side of the coin you find yourself. Cold War Lounge: The Asset manages to find that balance, creating an initial sense of mistrust and unease that faded with time and ended with a real sense of distress as our plans unraveled and the opposing side got the best of us.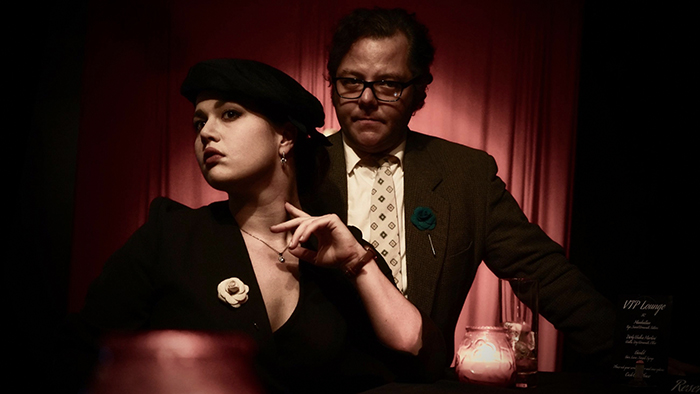 Interaction with the actors on the opposing side, Summerset (Graydon Schlichter) and Adelaide (Lauren Hayes) was more limited given they didn't have anything material to over me in my quest but interacting with them produced some of the most entertaining moments of the night as it brought these clashing interests into an uneasy stand-off, which combined with other guests being invited to enter into the conflict created some great tension as everyone involved was forced to think on their feet to avoid anything unintended being revealed. If that wasn't enough, tickets included a drink and live music from CoAct Productions Founder Lyndsie Scoggin.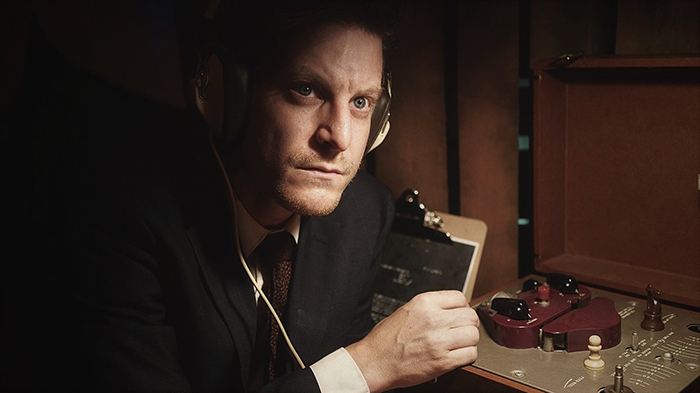 Cold War Lounge: The Asset isn't exactly a massive production with the majority of the show taking place in a space about the size of a large bedroom but the attention paid to the detail that is there and the concentration of talented performers who all contribute significantly to bringing the experience together make the $55 ticket price more than reasonable for this hour-long experience. The show's short run is unfortunately set to come to an end soon with the remaining performances all sold out but shows that sell out tend to get extensions and we can only hope the same is true for this one.
More information is available at coldwarlounge.com