Certain to be one of the most talked-about films of the year, LUCE is a smart psychological thriller that will leave audiences breathless. Stacked with amazing performances and adapted from JC Lee's acclaimed play, director Julius Onah has created an intense, multi-layered and deeply entertaining look at identity in today's America. LUCE will release in theaters on August 2nd.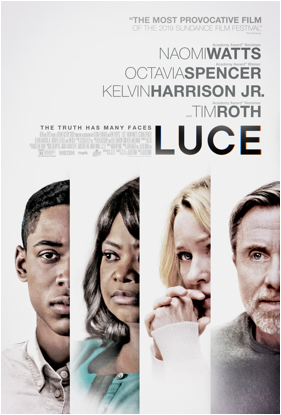 Synopsis: An all-star high school athlete and accomplished debater, Luce (Kelvin Harrison Jr.) is a poster boy for the new American Dream. As are his parents (Naomi Watts and Tim Roth), who adopted him from a war-torn country a decade earlier. When Luce's teacher (Octavia Spencer) makes a shocking discovery in his locker, Luce's stellar reputation is called into question. But is he really at fault, or is Ms. Wilson preying on dangerous stereotypes?
Octavia Spencer – known for her chilling performances – is sure to demonstrate an excellent performance in this upcoming release! From the trailer alone, it is evident that the plot will be mysterious and filled with misdirections. With a liking in her appearance in Ma, I can't wait to see this film!
For more info:
Official Site | Facebook | Twitter | Instagram