Epic Pictures and DREAD have got some BIG news for you… Take a look at the brand new poster and trailer for the much anticipated, HOAX, releasing August 20th! Directed & co-written by Matt Allen, co-written by Scott Park, starring Adrienne Barbeau(Argo), Brian Thompson(Joe Dirt), Ben Browder(Stargate SG-1), Cheryl Texiera(Girl Meets World), Shoshana Bush(Dance Flick), Hutch Dano(Disappearance), Matt Reidy(The Judge), Anthony Ray Parker(The Matrix), Christopher Soren Kelly(Infinity Chamber), Ryan Lee(Qi: Spacetime Warriors), Max Decker(Muse), Brian Landis Folkins(Bodies), Karen Slack, & Shawn Rickel.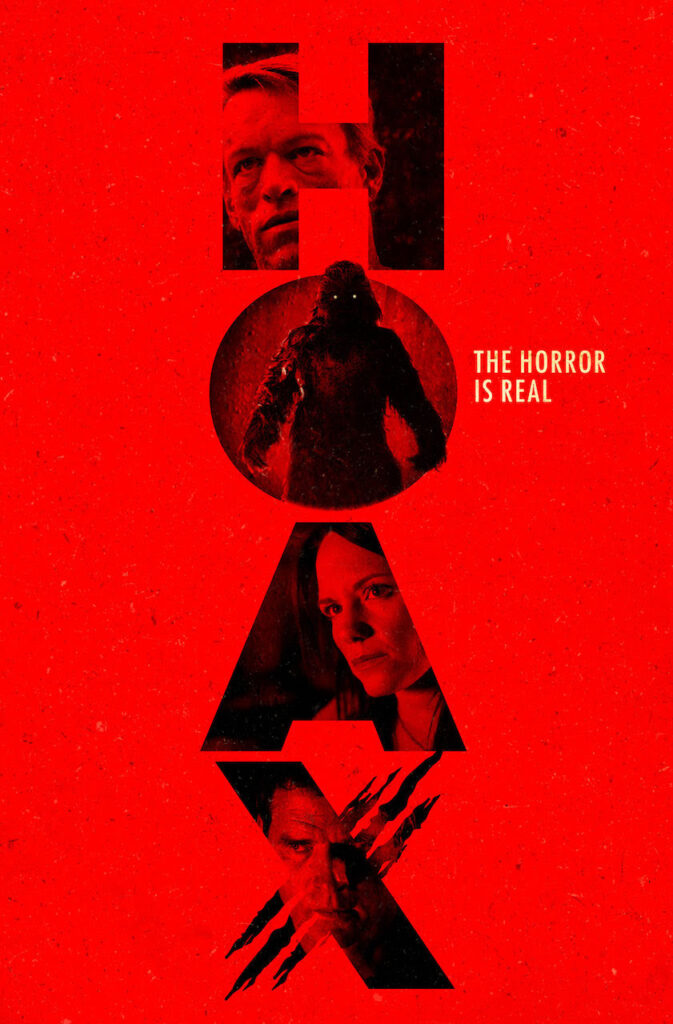 Synopsis: An investigative team travels deep into the remote Colorado wilderness  after a group of young campers are viciously murdered by what may be  Bigfoot. While the highly specialized crew  searches for evidence, they find themselves in a fight for survival  against the legendary beast. What they encounter turns out to be more  unexpected and dangerous than anything they could have ever imagined.
Ever dreamt about going on a hunt in search of the mysterious beast referred to as Bigfoot? Well now you can! Join the investigation crew in
HOAX
as you traverse through a dark and twisted forest discovering the hidden secrets within.
HOAX is set to release on August 20th, 2019.