ETHERIA FILM FESTIVAL is a showcase for horror, sci-fi, and fantasy films, and especially for the women who create them. Held at the world famous Egyptian Theater in Hollywood, California, 2019 has been their biggest and best year yet!

Etheria's 2019 Inspiration Award recipient was prolific, award-winning producer Gale Anne Hurd (Terminator trilogy, Aliens, "The Walking Dead"). Special guest presenter Roger Corman, who just happens to be Hurd's mentor from New World Pictures, bestowed the award. In 2012, Hurd received her star on the Hollywood Walk of Fame. Gale's acceptance speech can be seen here.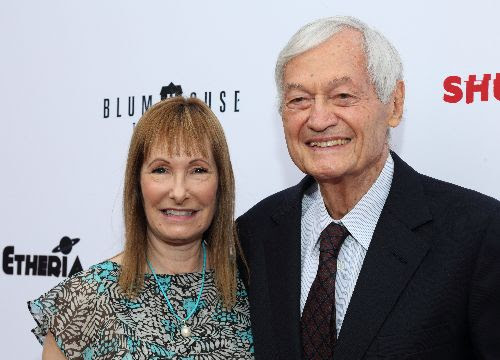 Director/writer Gigi Saul Guerrero was interviewed by Deadline.com about the 2019 Etheria Feature Film Selection "Culture Shock" from the Blumhouse TV & Hulu horror series Into the Dark. The screening was followed by a Q&A with Guerrero and actors Richard Cabral, Martha Higareda, Ian Inigo, Oscar Camacho, Felipe de Lara, Daniel E. Mora, and Barbara Crampton, conducted by film programmer Edda Manriquez (Les Femmes International Underground Film Festival). The Q&A can be viewed here.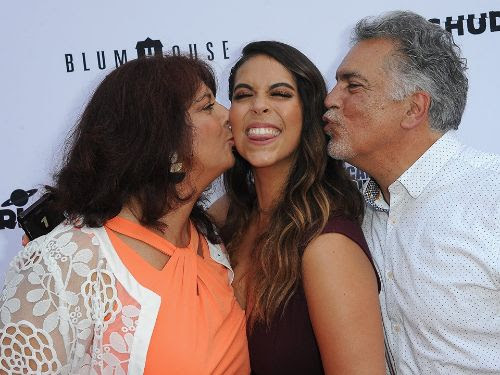 Ines de Los Santos was the recipient of the 2019 Stephanie Rothman Fellowship Award for her pilot "Exorcism 101". The monetary award was presented by Rebekah McKendry (Shock Waves Podcast, Fellowship founder), Lizz Marshall (2018 recipient) and Stephanie Rothman (fellowship namesake).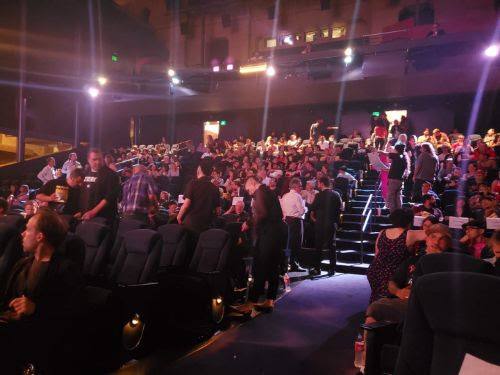 The short films were followed by a Q and A with Valerie Steinberg ("Hair Wolf"), Trae Harris ("Hair Wolf"), Sarah K. Reimers ("Bitten"), Ivy Liao ("Cupid's Paradise"), Elaine Mongeon ("Good Morning"), Chelsea Lupkin ("Lucy's Tale"), Sarah Kalagvano ("Lucy's Tale"), Andrea Martina ("Cupid's Paradise"), Jessica Sanders ("End of the Line"), and several other of the films producers conducted by Rebekah McKendry (Shock Waves Podcast). Audience Award ballots were passed out and collected before the Q&A was over, cementing "Good Morning" as the official Audience Award. "Hair Wolf" was the recipient of the 2019 Etheria Jury Award, voted on by numerous industry professionals. The Q&A can be seen here.