HAPPY PRIDE MONTH, HORRORBUZZ FAM! We're always on the hunt for new additions to the queer horror genre, especially as LGBTQ representation in entertainment continues to grow. Here are ten of our favorite queer characters in the world of horror (we hope that we can double this list in the coming years)!
10. Joe and George (You're Killing Me, 2015)
It's a two-way tie between the two main characters in this gem of a horror comedy, where Joe meets George and casually mentions he's a serial killer. George, a wannabe internet star, thinks he's hilarious. The ongoing sarcastic miscommunication eventually leads to George starting to see his friends disappear one by one. The contrasting personalities between a sociopath and the comic relief makes for a strange (but good) chemistry. Read our review of the film here.
9. May Dove Canady (May, 2002)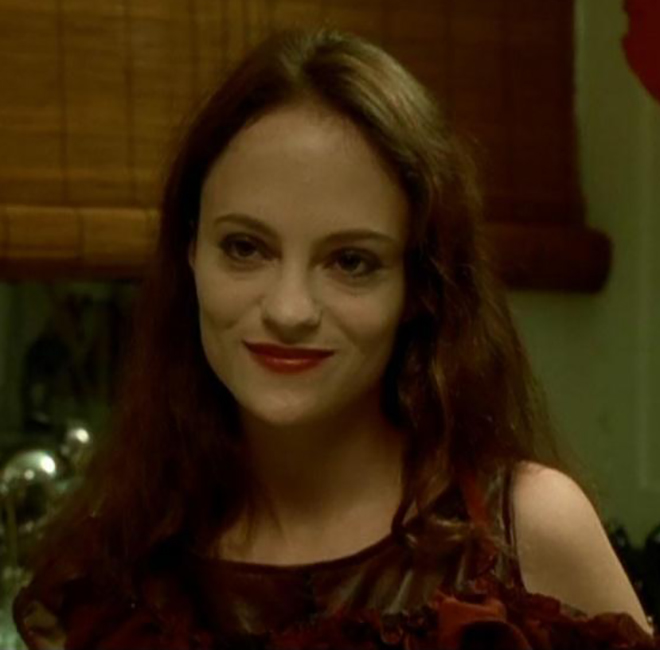 May is a lonely and socially awkward woman who has often been ostracized for her lazy eye. After falling in love with her lesbian co-worker, May's life makes a turn for the worst when she catches her in bed with another girl and her beloved doll Suzie is broken, and sets out to make a new friend: literally. (By that, we mean actual pieces of people.) Creep-factor aside, we can't help but feel for her and what's like to be queer and lonely. (Personally speaking, anyway. Sigh.)
8. Miriam Blaylock (The Hunger, 1983)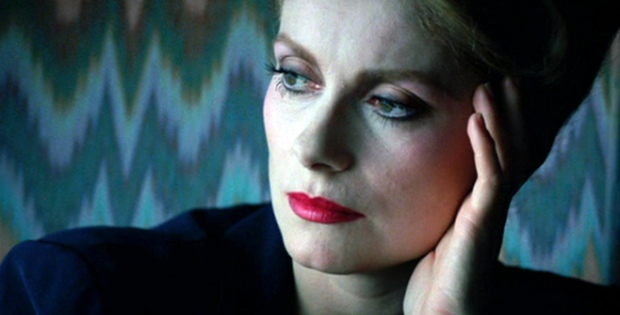 Miriam is a beautiful, ancient vampire who grants her lovers eternal life; however, eternal life and eternal youth aren't mutually exclusive, and after they become old and decrepit she casts them away in the coffins in her attic forever. Bitchy move? Yes. But how many vampire films feature a glamorous, bisexual femme fatale as their main character? Plus, David Bowie costars, and the bisexual writer of this newsletter has been considering transitioning into a vampire femme fatale for quite some time. (There are pros and cons.)
7. The Babadook (The Babadook, 2014)
It wasn't long after Netflix's accidental glitch that the Babadook became an unexpected queer icon. Although his real sexuality has not been officially disclosed, after Netflix accidentally placed The Babadook in its LGBT category, theories began to circulate around the internet that it may not have been an accident all along. Before we knew it, the Babadook began making appearances in LGBT memes and even at pride parades around the globe. We were BabaSHOOK. 
6. Mitch Downe (Paranorman, 2012)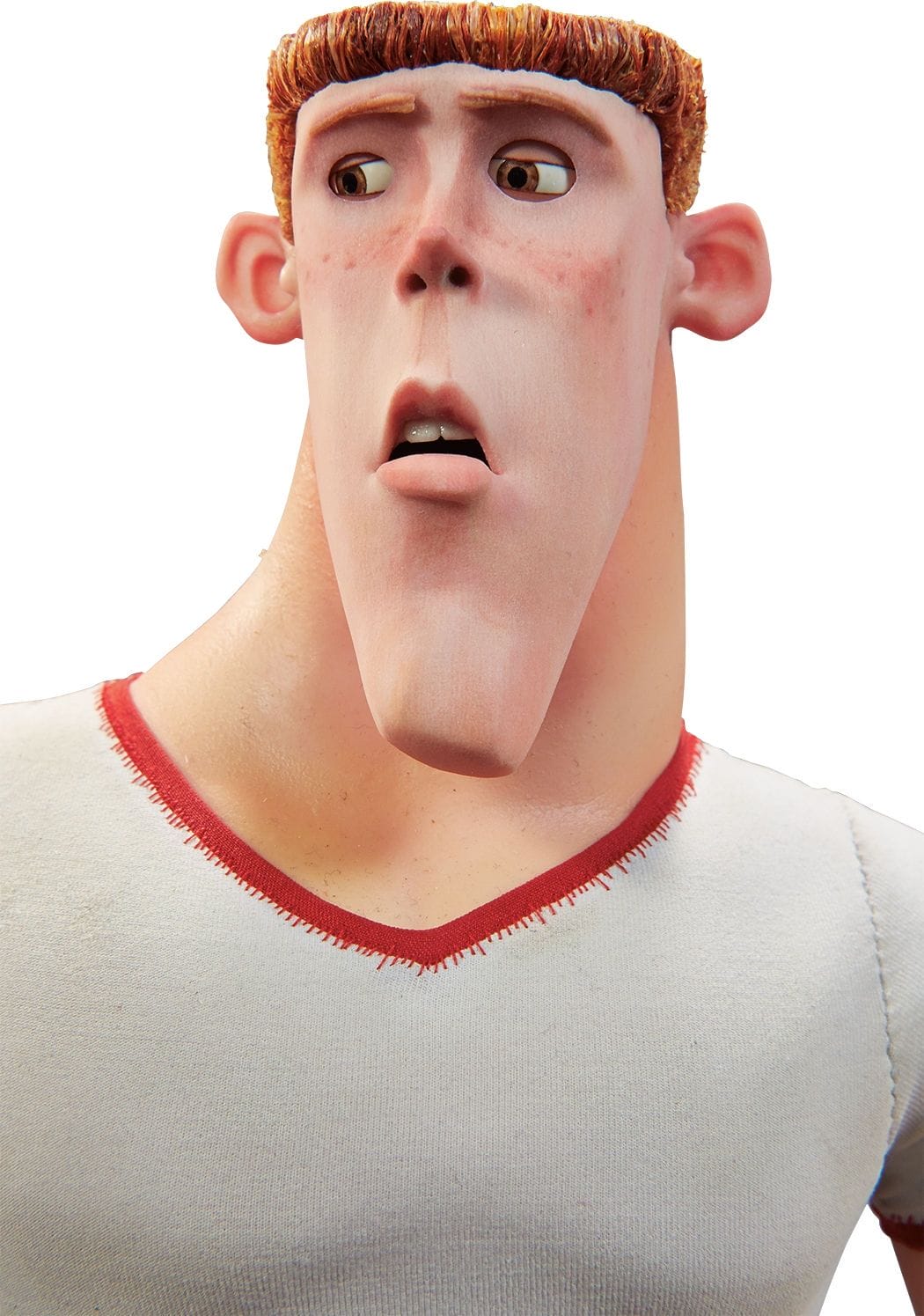 Obviously Paranorman isn't a horror film, but we're still stoked to see queer characters in the world of family-friendly spookiness. Mitch is a hunky jock who just happens to have a boyfriend who's "a total chick-flick nut." Mitch never actually comes out, and ignores all preconceptions as to what a jock character should or shouldn't be. It's the first of its kind in the world of animation, and a normalization we hope to see more of in both adult and family oriented films alike. 
5. Louise (We Are The Night, 2010)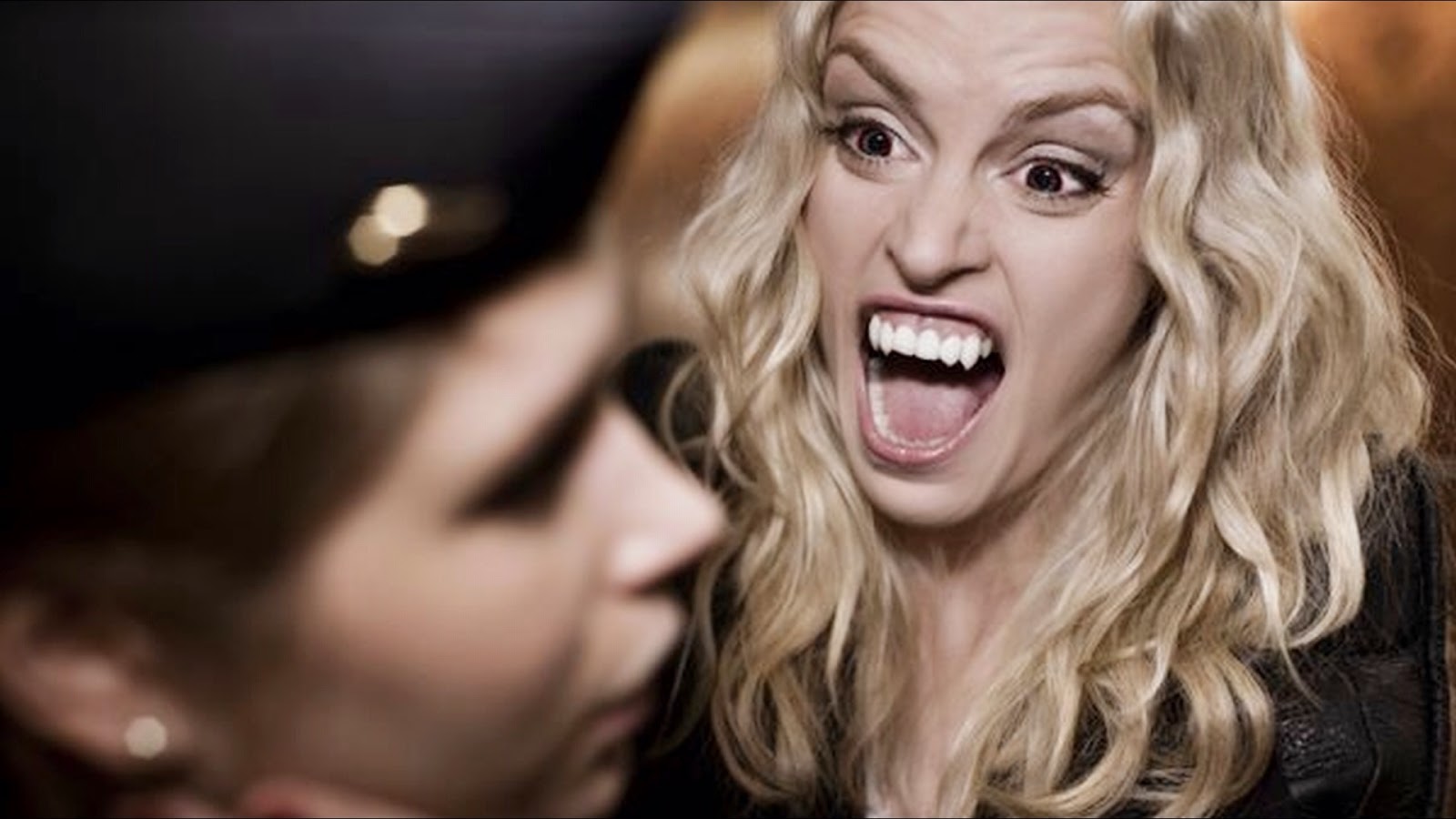 This vampire flick revolves around an all-female vampire society—after the males "got too greedy," the women killed them all. (Take note, gentlemen.) Louise is the 300-year-old leader of a vampire trio who bites a young woman named Lena, making her the newest addition to the group. But Louise has been looking for love for centuries, and when Lena doesn't reciprocate her feelings, Louise struggles to let her go. For once, we see lesbian vampires that aren't a product of fetishization, and instead follows a story of love and loneliness.
4. Marie (High Tension, 2003)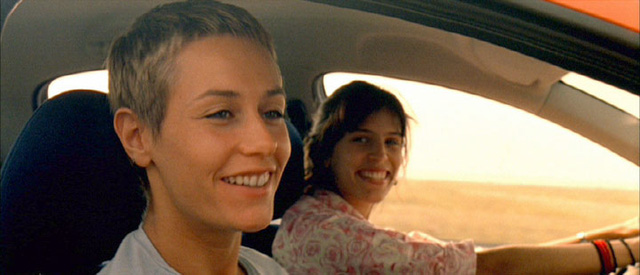 High Tension is a French horror film that is widely considered as one of the goriest and most violent films of all time, and the main character just happens to be a lesbian with one helluva character arc. Marie starts out as a shy girl who struggles to express her feelings towards her best friend, and ends (almost) fighting for survival and to save her friend's life from a serial killer. We love a complex queer character. 
3. Eddie (Hellbent, 2006)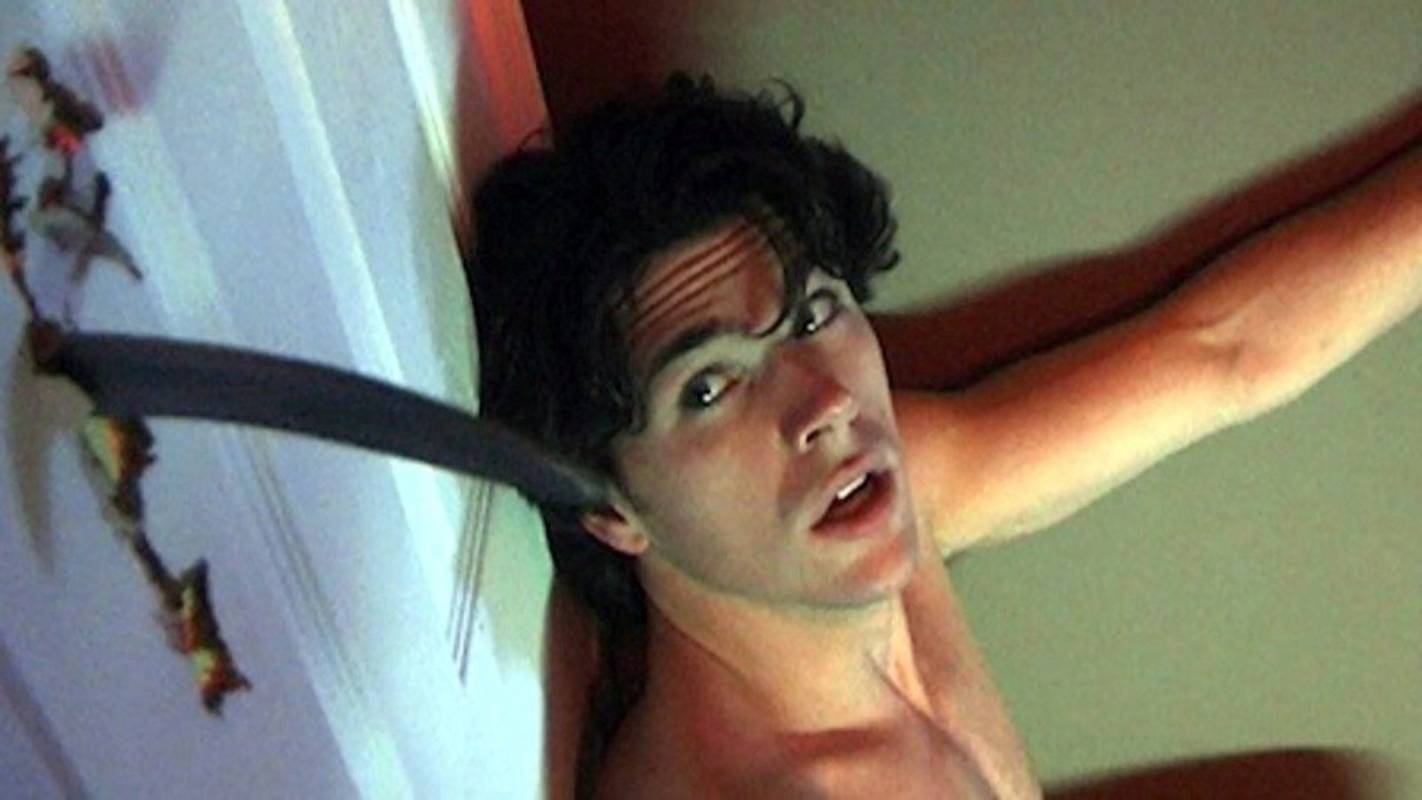 It's unfortunate that Hellbent ended up being a sleeper hit, considering how revolutionary it was at the time of its release. It follows Eddie, a gay man living in Los Angeles who must fight back against a serial killer who slaughters his friends at the West Hollywood Halloween Carnival. Though not technically the first "gay slasher" ever made, it was the first of its kind to turn the stock character types of slasher films and turn them into the gay versions of their traditional heterosexual tropes. Eddie's sexuality is not his defining personality trait, and the same goes for the supporting characters. Oh yeah, and he kicks ass while trying to woo a bad-boy biker.  
2. Michael (The Quiet Room, 2017)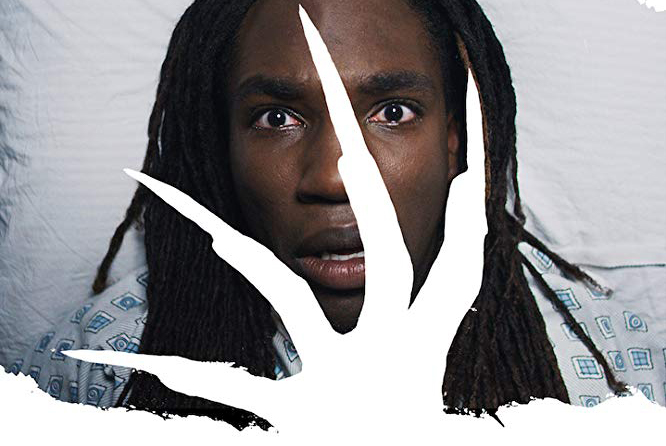 Of course, we have to give a shoutout to our main squeezes who created The Quiet Room, a grad thesis from Chapman University about Michael, a queer black man whose experience in a mental hospital soon turns into a wide-awake nightmare. Michael has nearly everything taken away from him, from past lovers to simply his clothes and belongings upon being checked into rehab. He still manages to fight back against his demons, both literally and figuratively, and has secured his spot as one of the newest great characters in the world of queer horror. Read our review here.
1. Frank N Furter (The Rocky Horror Picture Show, 1975)
All bow down to the ultimate queen of camp and queer horror: Tim Curry's iconic role as mad scientist Frank N Furter, in what is arguably the best and most famous cult film of all time. Decades later, we're still in love with his devilish charm and unabashed hedonism. Rocky Horror isn't actually a horror film per se, but we do watch him axe a fuckboi to death and his references to classic horror are on point. 
"who's that muppet dressed in green?
that's not a muppet, it's a gay marine!"
—an actual Rocky Horror shadowcast callback 
Happy Pride Month everyone! Who are your favorite queer horror icons? We would love to hear about it!