Prepare to face your worst nightmares in the comfort of your own cinema! Nightmare Cinema proudly holds all of your deepest and darkest fears on several film reels, desperately waiting to be shown to you! Sit back, relax, and prepare for a movie night of frights coming to theaters and On Demand June 21st!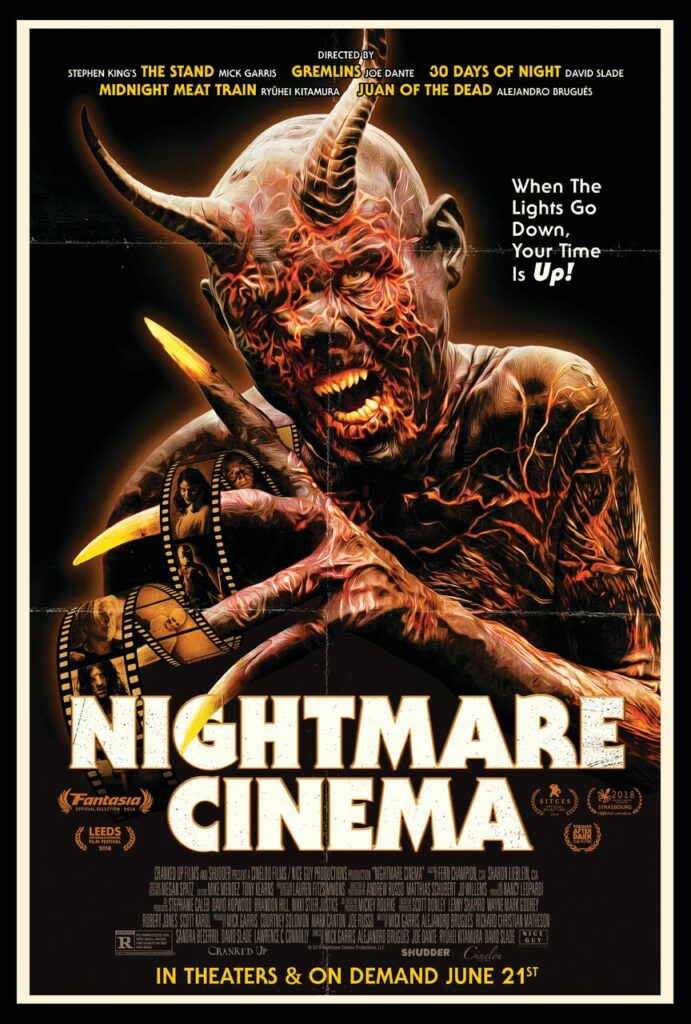 Synopsis: In this twisted horror anthology, five strangers are drawn to an abandoned theater and forced to watch their deepest and darkest fears play out before them. Lurking in the shadows is the Projectionist, who preys upon their souls with his collection of disturbing films. As each reel spins its sinister tale, the characters find frightening parallels to their own lives.
THEATR-2MP4
from
Good Deed Entertainment
on
Vimeo
.
Despite the rise in suspense during the trailer, I felt as if the closing shots were quite anticlimactic. Furthermore, even though this film seems to depict a wide array of phobias, I have an underlying feeling that the portrayal of each of these fears will seem cheesy and playful. With a clear, improvised direction in writing and directing, this film could truly possess some potential for a decent horror flick.
Nightmare Cinema releases on June 21, 2019 in Theaters & On Demand