Bad Amigo Pictures is excited to announce the release of their latest film, "Another Plan From Outer Space", which is now available on Amazon.com. The film stars Jessica Morris (One Life to Live), Augie Duke (Wild Boar), Scott Sell (The Last Straight Man), Hans Hernke (The Howling), Minchi Murakami (The Gorburger Show), and Elizabeth Saint (Ghosts of Shepherdstown).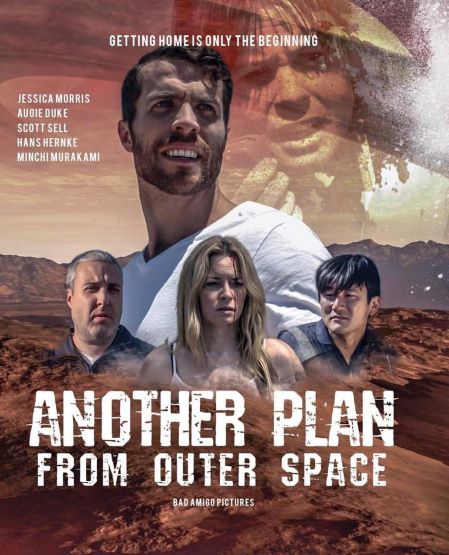 Another Plan From Outer Space is available today via DVD & Blu-ray copies.
Synopsis: The film is a 1950's throwback retro style movie with a twist. The plot follows 5 astronauts who are returning from a deep space mission to Mars. Their space shuttle, Genesis One, crash lands on Earth. Their hope for a rescue quickly turns into a fight for survival.
TECH SPECS
Runtime: 98 minutes
Black and White
DVD/Blu-ray
Order your copy today on Amazon.com here!