The Tribeca Film Festival has named five favorite films (three documentary features and two short films) that will entertain and inspire viewers in 2019.
OUR TIME MACHINE
Directed and Produced by Yang Sun & S. Leo Chiang
Executive Produced by Jean Tsien, Sally Jo Fifer, & Nick Fraser
World Premiere – Documentary Competition – 2019 Tribeca Film Festival
Official Selection – 2019 HotDocs Film Festival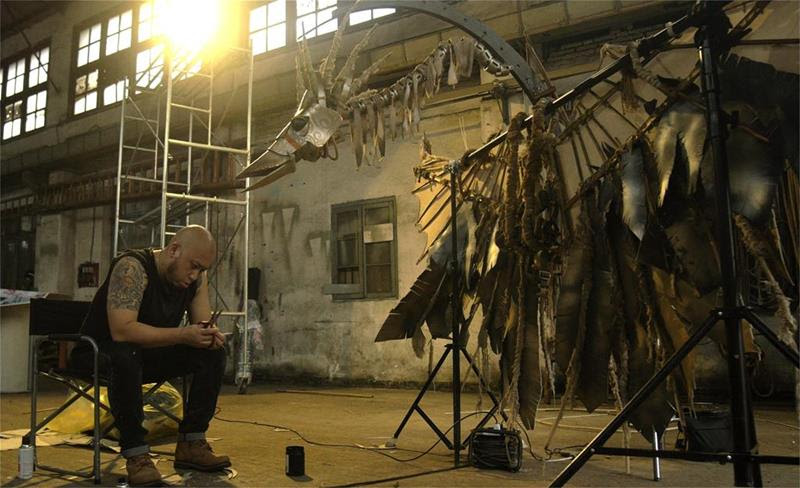 Chinese artist Ma Liang creates elaborate photo tableaus that blend the real and the surreal in ways that echo his own memories. He follows in the artistic footsteps of his parents: his mother was an actress and his father was a long time director of the Shanghai Chinese Opera Theater. Ma Liang is excited to collaborate with his father on his new project, a theater production of an intricately-designed father and son machine puppet. His father, however, is in the early stages of Alzheimer's and slowly forgetting his past.
YEAR 2019 | COUNTRY U.S.A., CHINA | RUN TIME 80 mins
SEAHORSE
Directed by Jeanie Finlay
Produced by Andrea Cornwell
Executive Produced by Orlando Von Eiesendel and
Charlie Phillips of The Guardian Documentaries
World Premiere – Documentary Competition – 2019 Tribeca Film Festival
Official Selection – 2019 HotDocs Film Festival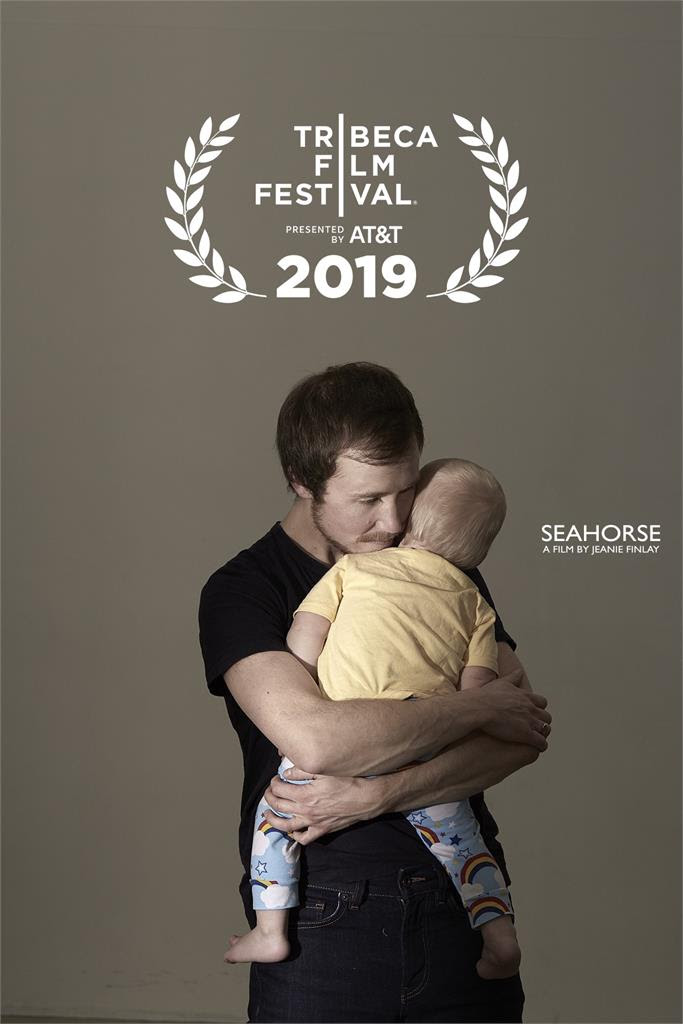 Tribeca alum Jeanie Finlay's (Orion: The Man Who Would Be King) new documentary thoughtfully chronicles a transgender man's path to parenthood. Spirited and self-possessed, Freddy McConnell dreams of raising a child in his hometown of Deal, England. With ample support from his mom and his potential co-parent, C.J., he decides to carry the baby to term himself. At first, McConnell views pregnancy as a practical choice, but once he stops taking testosterone, it prompts an unexpected reckoning with his relationship to masculinity and gender presentation. Feeling as though he's slipping away from his own body, Freddy navigates steep clinic bills, conversational micro-aggressions, and familial strain. Yet, his resolve to start a family never wavers.
YEAR 2019 | COUNTRY U.K.. | RUN TIME 89 mins
CHANGING THE GAME
Directed by Emmy® Award-winner Michael Barnett
Produced by Clare Tucker, Alex Schmider
World Premiere – Viewpoints – 2019 Tribeca Film Festival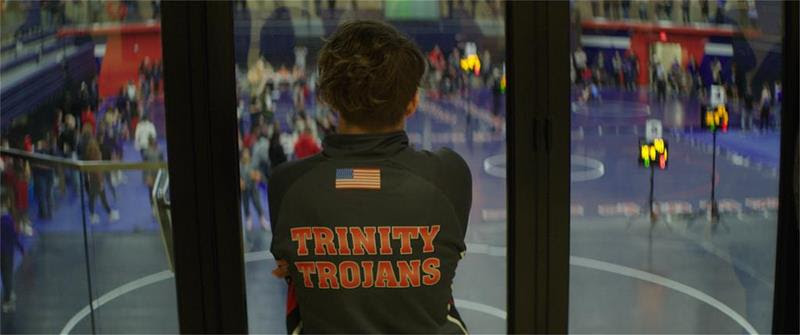 Michael Barnett's dynamic documentary takes us into the lives of three high school athletes—all at different stages of their athletic seasons, personal lives, and their unique paths as transgender teens. Their stories span across the U.S.—from Sarah, a skier and teen policymaker in New Hampshire, to Andraya, a track star in Connecticut openly transitioning into her authentic self. The film centers on Mack Beggs, who made headlines last year when he became the Texas State Champion in wrestling and was heralded as a hero by some while receiving hate and threats from others.
YEAR 2019 | COUNTRY U.S.A. | RUN TIME 95 mins
LITTLE MISS SUMO
Directed by Matt Kay
Producer by Andrew Carver & Didi Mae Hand
North American Premiere – 2019 Tribeca Film Festival
Official Selection – 2018 BFI London Film Festival
Winner – Best UK Film – 2019 Manchester Film Festival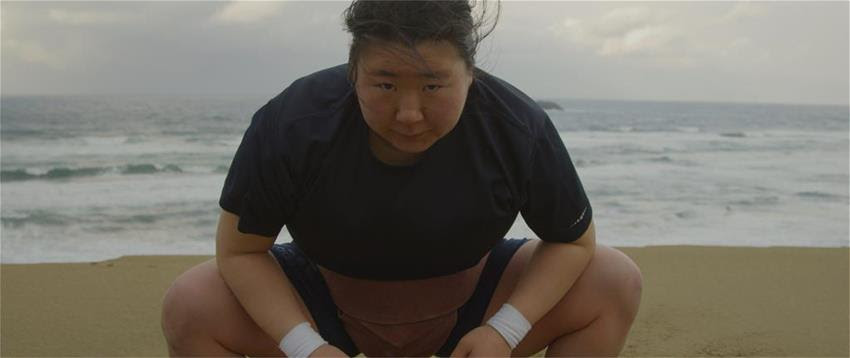 Banned from competing professionally, Hiyori will have to retire at the age of 21. Simultaneously juggling newfound revelations whilst preparing for the biggest tournament of her life, Hiyori is forced to question the reason women are banned from professional wrestling and why most are forced out of amateur wrestling before their peak. 
YEAR 2018 | COUNTRY U.K. | RUN TIME 18 mins
STREET FLAME
Directed by Katherine Propper
Produced by Julian Alvarado, Katherine Propper
Official Selection – 2019 Tribeca Film Festival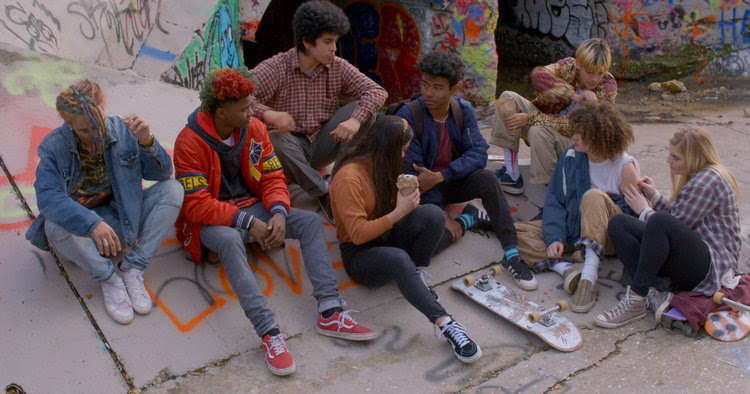 Following the death of their friend, a crew of skaters and motley street teens imagine their own rituals to commemorate her on their own terms.
YEAR 2019 | COUNTRY U.S.A. | RUN TIME 12 mins