The writer & director of Abruptio brings you a new collection of short stories, called "Gone is Gone (and six other fables for your eventual annihilation)". stories that are included in this books are "Take two and kill me in the morning", "Siniy Kit (Blue Whale)", "Jackson", "Moribundus Infiniata", "Gone is Gone", "Two Warm Countries Far from Hence" and "Faith and Praise". E Stuart Marlowe brings us an exploration of some of today's most frightening and taboo social issues.
The stories Revolve around:
A maniac terrorizes a small town.
A teenage girl plays an evil game with a stranger.
A jilted lover returns from the dead to seek revenge.
A series of deaths around the world are mysteriously linked.
Two serial killers have a rivalry over the decades.
Someone is tearing unborn children from their mothers.
The American version of ISIS rises to power.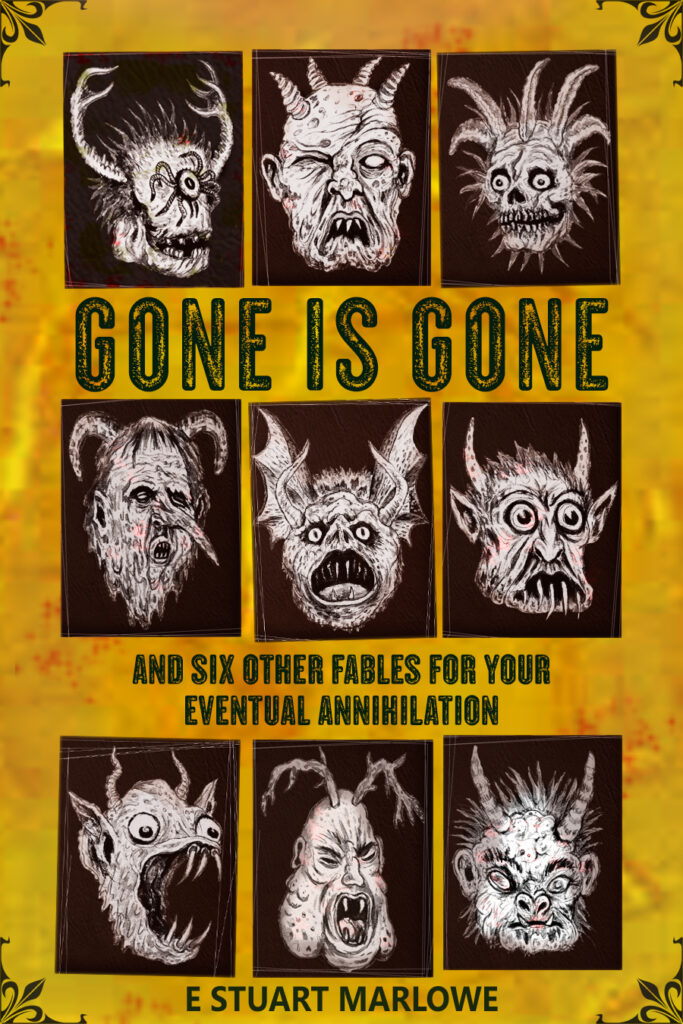 AVAILABLE NOW
About the Author
E Stuart Marlowe has written the bestselling novels Menagerie, Call of the Kaiju and Splatter. He is also the writer/director behind the puppet horror film Abruptio, with a cast that includes Robert Englund, Sid Haig, and Jordan Peele.